Military scholarships awarded to 8 ROTC students at UNLV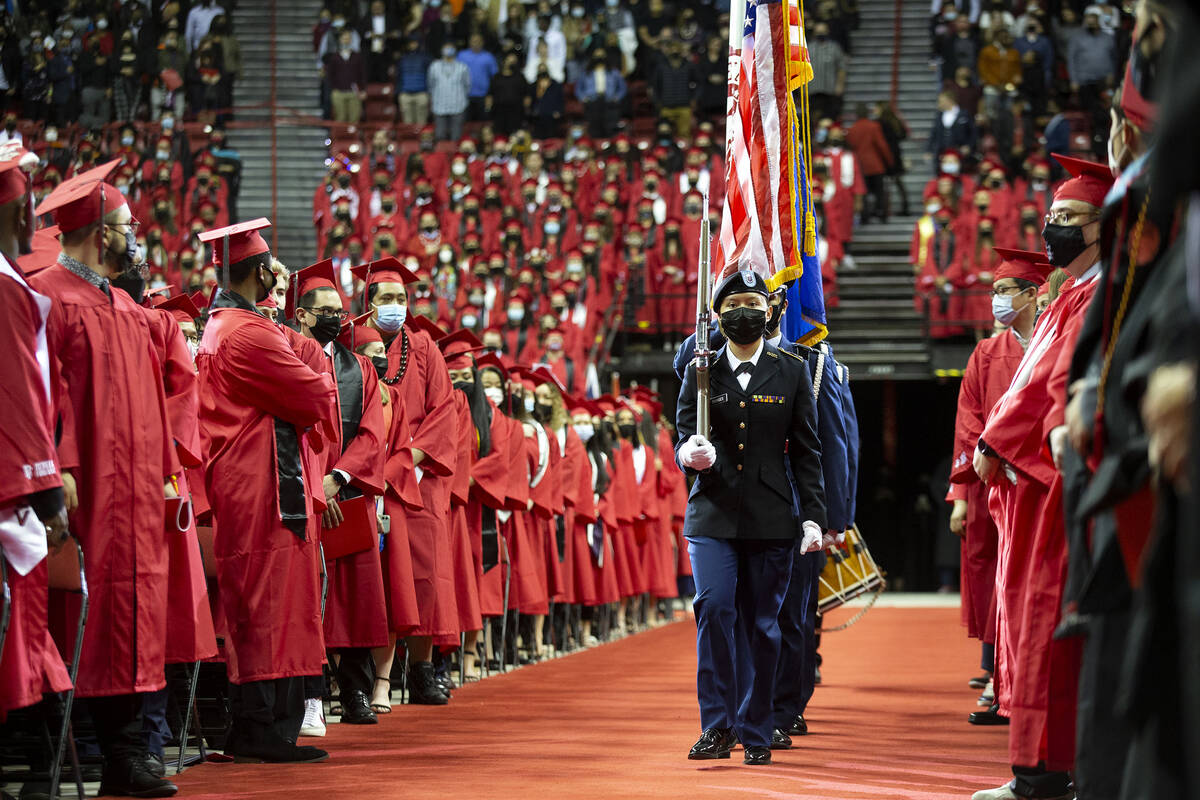 The Veteran Benefits Guide announced Monday that they have chosen eight students to be recipients of Public Education Foundation scholarships.
The scholarships total $20,000 and are given to current juniors attending UNLV and who are enrolled in a ROTC program. Students have to have at least a 3.0 GPA to be eligible for the scholarship.
"As a proud military veteran, and founder of an organization focused on supporting our military veteran community, I am thrilled to partner with PEF to recognize these outstanding students from UNLV for their commitment to service," said Josh Smith, founder and CEO of Veteran Benefits Guide.
Smith hopes that the scholarships can allow the selected students to pursue their passions through ROTC and support their career on the way to becoming military officers.
The eight scholarships in the amount of $2,500 each were awarded to the following students in UNLV's Air Force ROTC program:
— Pio Bragado
— Cameron Dowiat
— Tyler Ray
— Miguel Antonio Rodriguez
— Minh Tran
— Luis Cerriteno
— David Giddens
— Joselle StaAna
Contact Kiara Adams at kadams@reviewjournal.com or 702-380-0399. Follow @kiadams101 on Twitter.