NASA sends Henderson 5th-graders' soybean experiment into space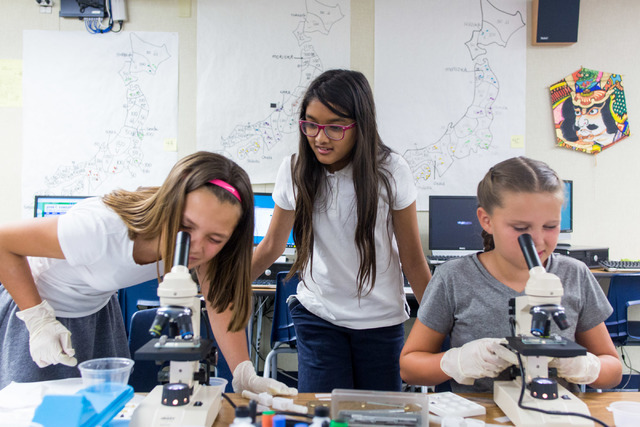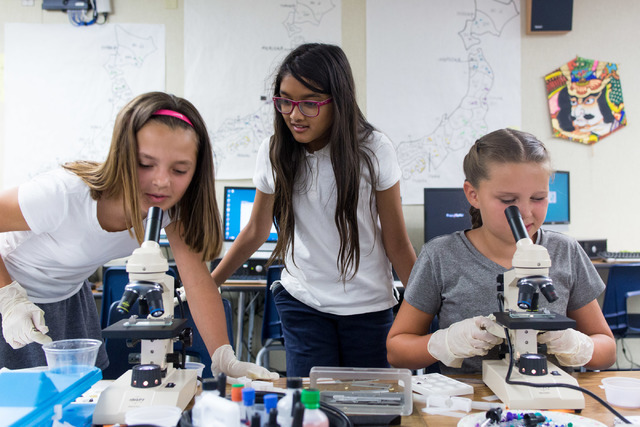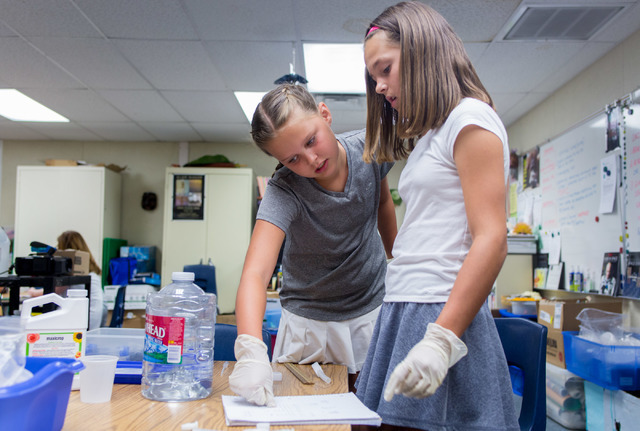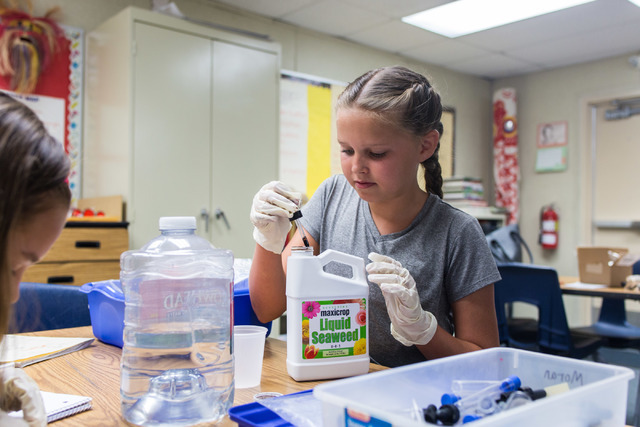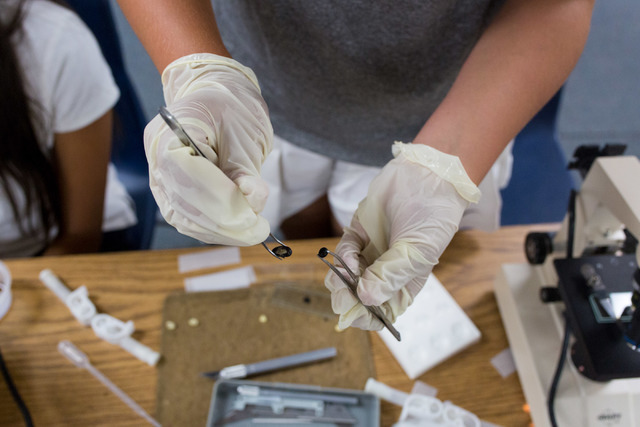 You might not be smarter than three fifth-graders in Henderson. At 11, they're giving directions to rocket scientists with NASA.
Astronauts headed for the International Space Station in 2017 are scheduled to test an idea they got from three girls at John C. Vanderburg Elementary School.
Shani Abeyakoon, Kendall Allgower and Avery Sanford competed with students from across the country for the chance to have their plans to improve cosmic travel tested in the flying laboratory.
They wanted see if soybeans could grow outside of Earth's gravity. If so, the protein-rich legumes could provide food for astronauts to eat during long space trips and eventually feed people living on Mars.
"We thought it'd be good to do something with lots of nutrients and stuff," Kendall said, wearing latex gloves that were too big for her hands as she analyzed the beans under a microscope on Thursday morning.
NASA will test the girls' experiment and 10 others from the national competition.
Astronauts on Mission 10 to the space station will try to grow soybean seeds in small tubes. They'll send results back to Henderson so they can be compared with legumes planted on Earth.
Clark County School District coordinator Cheryl Wagner helped raise $23,500 to launch the experiment. Scientists, educators, businesses and nonprofits pitched in with time and money, helping about 300 students from the Las Vegas area compete, she said.
Teacher William Gilluly helped the girls write a winning scientific proposal for their experiment. He guided the fifth-graders in getting it through the same rigorous process as professional researchers.
"This is the most exciting thing I've ever done. … It's extraordinary," the 27-year veteran educator said. "Scientists in the future can take their data and continue it."
The girls plan to keep working on the project next year at Bob Miller Middle School, too. They know it might be a lifesaver someday.
"There's a very strong possibility people will be living on Mars," Avery said.
The girls, however, hope to stay on Earth. But, so far, bossing rocket scientists around hasn't been a bad gig.
"It's weird but cool at the same time," Shani said.
Contact Amy Nile at anile@reviewjournal.com or 702-477-3871. Find @AmyNileReports on Twitter.