Nevada OKs alternate test for 3rd-graders who fail 'Read by 3' exam
August 30, 2018 - 8:17 pm
Updated August 31, 2018 - 12:24 am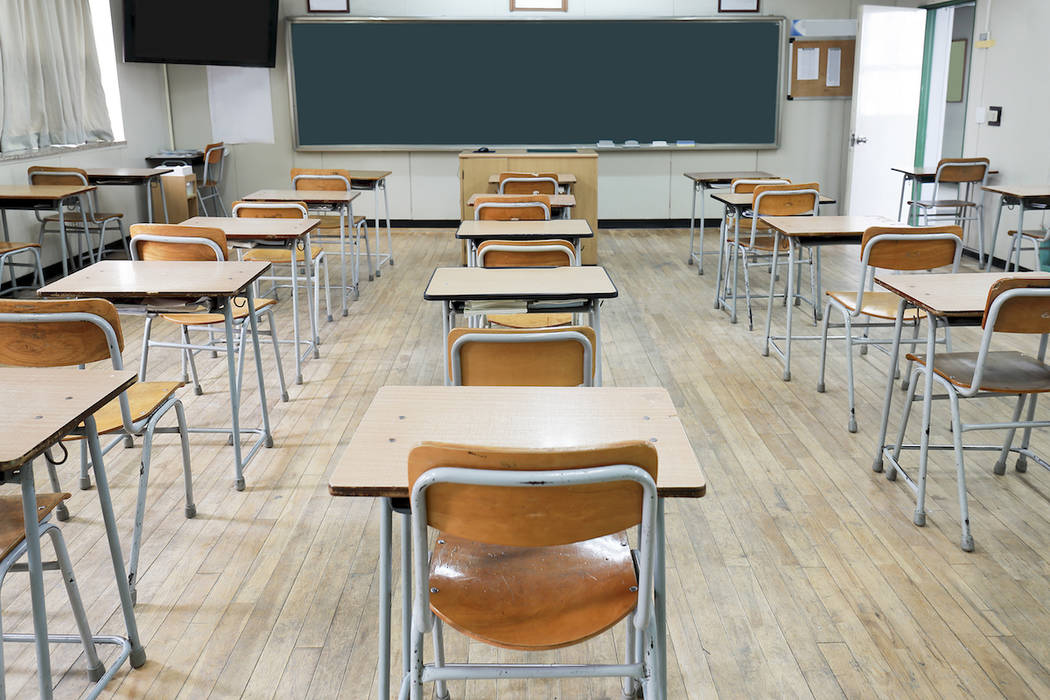 As Nevada prepares to start holding back students who aren't proficient in reading at the end of third grade under a new law, a state board Thursday approved an "alternative" test students can take to prove their skills.
The state Read by Grade 3 program is aimed at setting students up for success later in life by making sure they can read at the appropriate grade level before they advance to fourth grade.
A 2015 law created the program, which is similar to efforts in other states and included a phase-in period. Students in second grade will be the first who might be required to repeat third grade if they fail to pass the state's English Language Arts exam during the spring semester next year.
But the law provides ways students who score lowest on the state test — the Smarter Balanced Assessment Consortium exam — can advance to fourth grade anyway. To qualify for a "good-cause exemption," students must meet one of these criteria:
— Be English language learners with less than two years of instruction in their new tongue.
— Have a disability that exempts them from state tests.
— Have a disability and have previously been held back or "retained."
— Produce a portfolio of classroom work that shows they are on grade-level.
Those exemptions are written into law, but the State Board of Education also was given responsibility for developing an alternative exam that would give students who fail the SBAC test a second chance to move on.
The board adopted MAP Growth K-3 Reading Assessment, a test already used in the state to help identify struggling readers. Students will have to perform above the 30th percentile on that exam to earn a good-cause exemption, the board decided Thursday.
Statewide, about 29 percent of third-grade student scored a Level 1 — the lowest — on the four-tier SBAC exam, according to data collected by the state during the 2016-17 academic year. That would have resulted in about 10,883 students statewide being flagged for possible retention if the new law had been in effect at the time.
According to the data, at least 5,131 of those students have disabilities or are English language learners, bringing that number down to 5,752.
The state could not calculate how many of those remaining students would have earned an exemption through a qualifying score on the MAP exam or by presenting a portfolio demonstrating their ability to work at grade level. That presumably would have reduced the number even more.
"While initial data indicates a significant number of students may be retained in third grade, the good-cause exemptions ensure fairness in this process," State Superintendent of Instruction Steve Canavero said at the meeting.
Test data from the 2017-18 academic year is scheduled to be released in September, a source of concern for board member Tamara Hudson because it means schools would have little time to work with students who failed the test after they get the data.
"Will the SBAC scores be released in time so they (school officials) can follow up?" she asked, "Sometimes they come back to us late."
State officials acknowledged the timeline is a concern and said they are working to create procedures for districts to speed up delivery of the results. The state gets initial data back from the testing company in late July, and most Nevada schools start the following academic year within the first two weeks of August.
Contact Meghin Delaney at 702-383-0281 or mdelaney@reviewjournal.com. Follow @MeghinDelaney on Twitter.