New college aid program has disappointing results at CSN
February 14, 2016 - 7:56 pm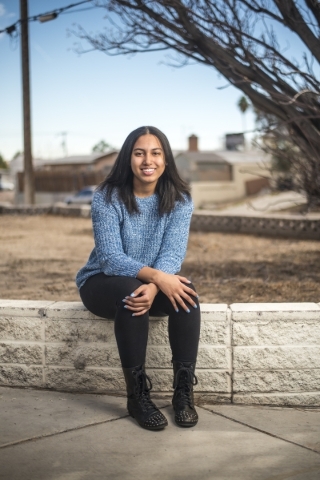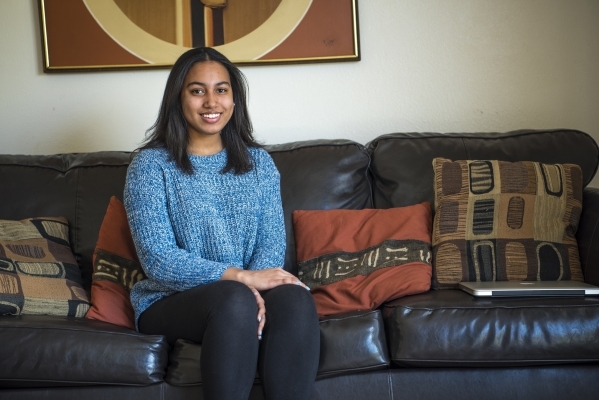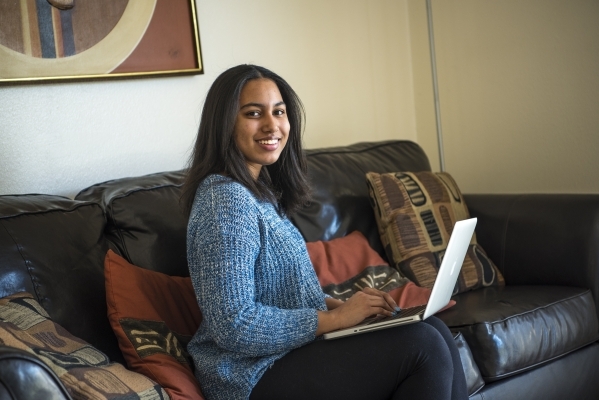 A new grant designed to help Nevada's poorest students pay for higher education had disappointing results at the state's biggest college, where nearly half of recipients failed to meet a course load requirement and lost a portion of the aid.
About 45 percent of students at the College of Southern Nevada who received the Silver State Opportunity Grant during the fall 2015 semester didn't fulfill the program's 15-credit load requirement. As a result, they lost their award for the rest of the academic year, according to statistics obtained by the Las Vegas Review-Journal last week. With 394 recipients, CSN claimed more than half of the 691 awards doled out among five participating schools.
"The CSN number is disappointing," said Crystal Abba, who oversees the grant for the Nevada System of Higher Education. "We clearly need to work more closely with CSN students to ensure their success."
The opportunity grants, reserved for degree-seeking Nevadans enrolled in a community college or at Nevada State College, were awarded by system officials who calculated individual needs through personal income, family income and federal aid. Established through Senate Bill 227 last year, the $5 million program brings Nevada in line with most other states that offer grants offering financial aid based on need rather than academic achievement.
CSN administrators say they plan to conduct surveys and speak with students who didn't complete the 15 credits to learn what they need to complete their classes.
"We're focused on keeping momentum and making sure people know about all the positives this is yielding," CSN Senior Vice President Patty Charlton said. "We can find out what's working and what needs to be improved. We want to make sure this is a strong program moving forward."
The grant was a welcome surprise for Jaida Nash, a second-year CSN student who decided last year to start taking 16 credits per semester instead of the standard 12 so she could graduate more quickly. She will be five credit hours away from an associate's degree in psychology after May.
"I told myself that five classes is not that much for me because in high school I had more than five classes," said Nash, 19, who is pursuing a career in psychiatry. When she learned last fall that she could get the grant again if she took at least 15 credits, she jumped at the chance. "It's helped me with a little spending money and helped me financially because I'm able to save up this money and put it towards other things I need."
Course load questions
Still, CSN Student Body President Brenda Romero said a heavier course load doesn't make sense for everyone at her school: Lawmakers and education insiders have long argued that low-income students often can't handle such a heavy load because of work and family obligations.
"This is evidence that for community college students, a 15-credit load might not be feasible," said Assemblywoman Olivia Diaz, whose district includes a swath of minority-heavy North Las Vegas. "If we're going to have this push, what are we going to do to help (students) succeed?"
At the urging of community leaders, system officials say they are considering expanding the program to students taking 12 credits per semester — which is generally considered a full load. About 38 percent of the students who lost grant eligibility at CSN last fall completed at least that many credit hours.
Proponents of the 15-credit rule say that the program's political success hinges on the graduation rate of its recipients, and heavier course loads greatly boost students' chances of getting a diploma.
According to NSHE research, two-year college students in the state who take at least 15 credits their first semester have a graduation rate of 23 percent. The graduation rate for students who take fewer than 12 credits is only 3 percent. The rates are based on first-time, degree-seeking students in fall 2008.
"One thing we know for sure and can't dispute is that students who take 15 credits per semester are more likely to graduate," said Trevor Hayes, who sits on the higher education system's Board of Regents. "This money helps those students take 15 credits who may have only been able to take 9 before."
Hayes said he was encouraged to see that at all other schools, including Henderson-based Nevada State College, the completion rates of grant recipients largely outpaced the rate at which students remained in school between the 2013 and 2014 academic years. Statewide, about 64 percent of the 691 grant recipients completed the credit requirement.
Policies that encourage 15-credit course loads indeed boost graduation rates, experts say, but they can have unintended consequences for low-income students.
"There's a lot of truth on both sides," said Tod Massa, policy research director for the State Council of Higher Education for Virginia. "You have a lot of student circumstance to try to accommodate. We're trying to increase access and open the doors to people through community college, and now we're going to try to ratchet up expectations."
While the debate over the credit requirement intensifies, the new grant has received strong support throughout Nevada, and many hope it will receive more funding during the upcoming legislative session. State Sen. Ben Kieckhefer, R-Reno, who co-sponsored SB227 with Las Vegas-based Sen. Ruben Kihuen, said he plans to pursue $10 million for the program when lawmakers convene next year.
"It's clearly a priority of mine," Kieckhefer said. "I believe that this program increases access to higher education for low-income students, and that is something that the Legislature will look kindly upon as we go forward."
— Contact Ana Ley at aley@reviewjournal.com or 702-224-5512. Find her on Twitter @la__ley