Touro University students reinvent wine mugs and razors for the disabled — VIDEO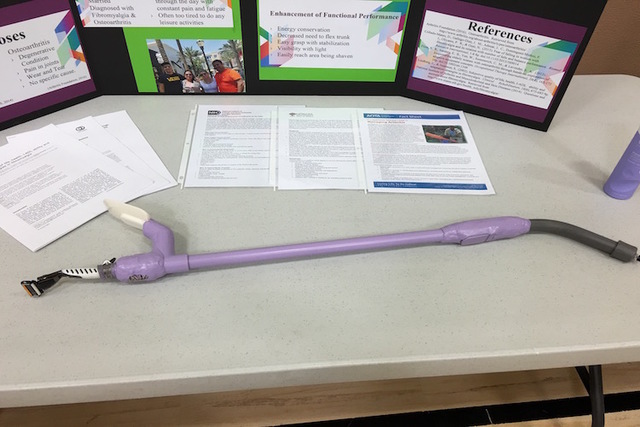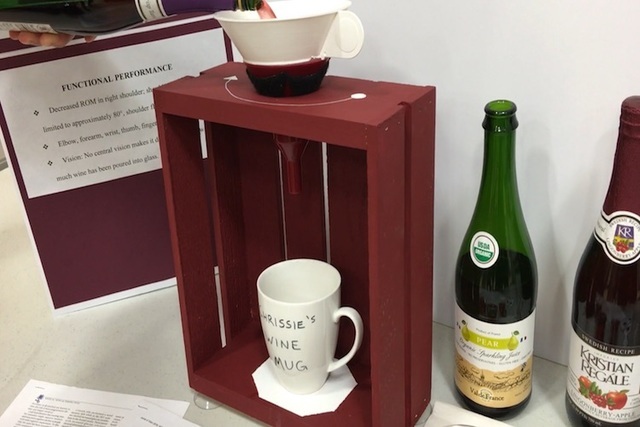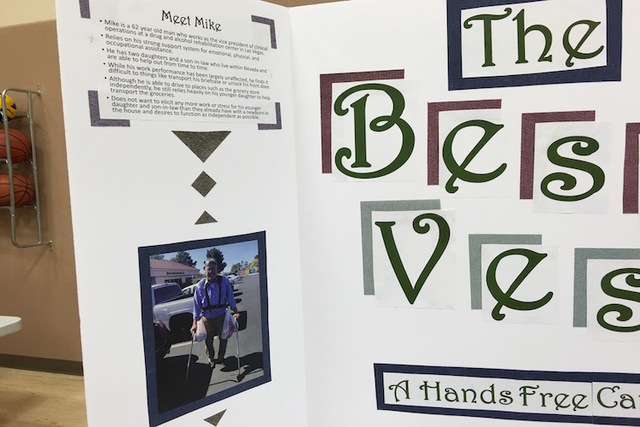 A wine mug for the legally blind, a device to help amputees carry groceries, and a razor to help those with limited mobility shave were among ideas built and showcased by students at Touro University Nevada's School of Occupational Therapy this week.
Each of the products were produced to help those facing adversities be as independent as possible. Participating in the Assistive Technology Fair by creating a case study and displaying a finished item is students' final project during their third semester.
Many projects take on a personal meaning to students as they design them to help a friend, family-member or patient.
Cassie's Wine Mug was created by Lisa Bosely. It was created to assist a 90-year-old polio survivor who is legally blind and relies solely on peripheral vision.
Alison Ager created the "Best Vest," a hands-free carry-all, to make tasks like carrying groceries or a briefcase easier for an amputee.
Ager's inspiration for the product came from an amputee named Mike, whom she met while he was guest speaking at Touro.
With her mother in mind, Jennifer Lopez-Quintero created the Handy Shaver to help those with limited mobility or decreased energy. Adorned with a piece to easily apply shaving cream, an adapter to secure a razor, and a light, it was produced for $20.
Contact Caitlin Lilly at clilly@reviewjournal.com. Find her on Twitter: @caitielilly_