UNLV student senator criticized over Instagram post
August 17, 2017 - 1:45 pm
Updated August 17, 2017 - 3:11 pm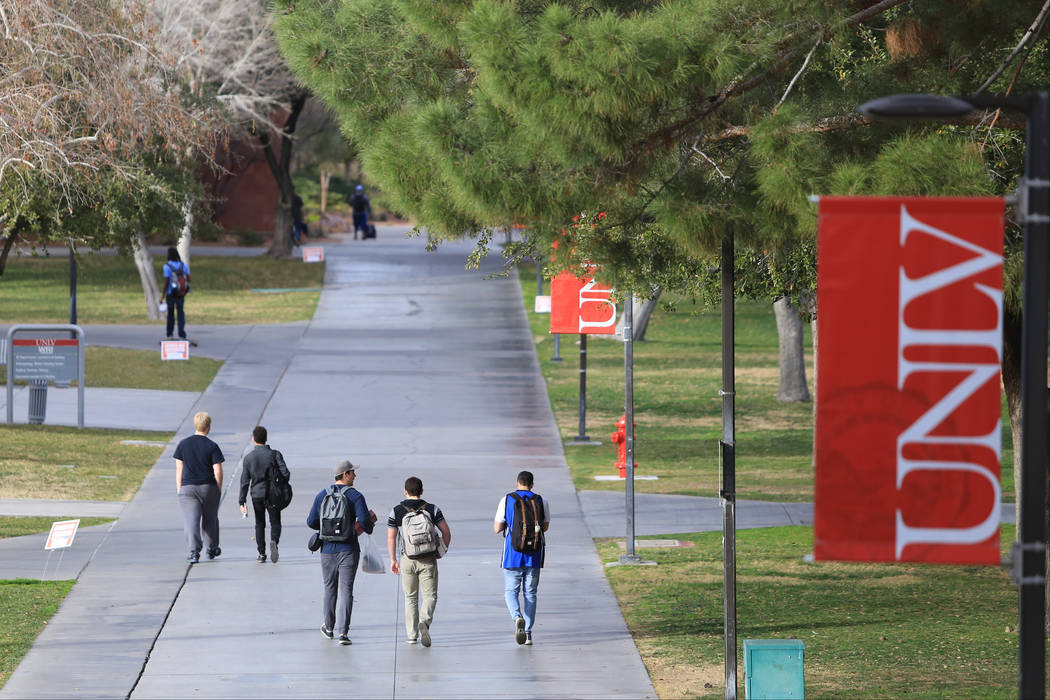 UNLV student government has been inundated with complaints against a school senator and his social media post that some students say glorifies sexual assault.
David Dennison, a student government senator representing the Harrah Hotel College, posted an image showcasing a woman who is being forced to drink alcohol, with "Goodbye Friendzone" as the caption. The post also included text from Dennison that reads "works every time."
The post went viral on social media accounts, with UNLV students bringing swift condemnation to Dennison and the post, including fellow student government member Jayson Dagher.
"I won't hide behind my position in (Consolidated Students of the University of Nevada) Student Government and allow a CSUN Senator to joke about sexual assault," Dagher, who is the group's director of engagement, said on his Twitter account. "This is disgusting."
Student government's oversight committee has received 47 complaints, according to Nicole Thomas, chairwoman of the committee, which enforces the rules and regulations of student government. Thomas said she met with a student government adviser Thursday to discuss next steps.
Dennison told the Review-Journal on Thursday that he is not allowed to talk about the incident. However, in a statement he released to student government last week, he said he would "gladly" resign his position if that were deemed appropriate.
"I repost a lot of memes and pictures on my (Instagram) without realizing and thinking about what those posts (entail)," the statement read. "That's my fault and I won't be doing that in the future. My position is coming to an end and I do not plan on running for re-election."
The complaints can be brought before a meeting of the entire oversight committee within five business days, Thomas said. The committee can then make recommendations, including impeachment, to the full senate, Thomas said.
Contact Natalie Bruzda at nbruzda@reviewjournal.com or 702-477-3897. Follow @NatalieBruzda on Twitter.