UNLV's new $1 million microscope to boost research
August 26, 2017 - 11:11 pm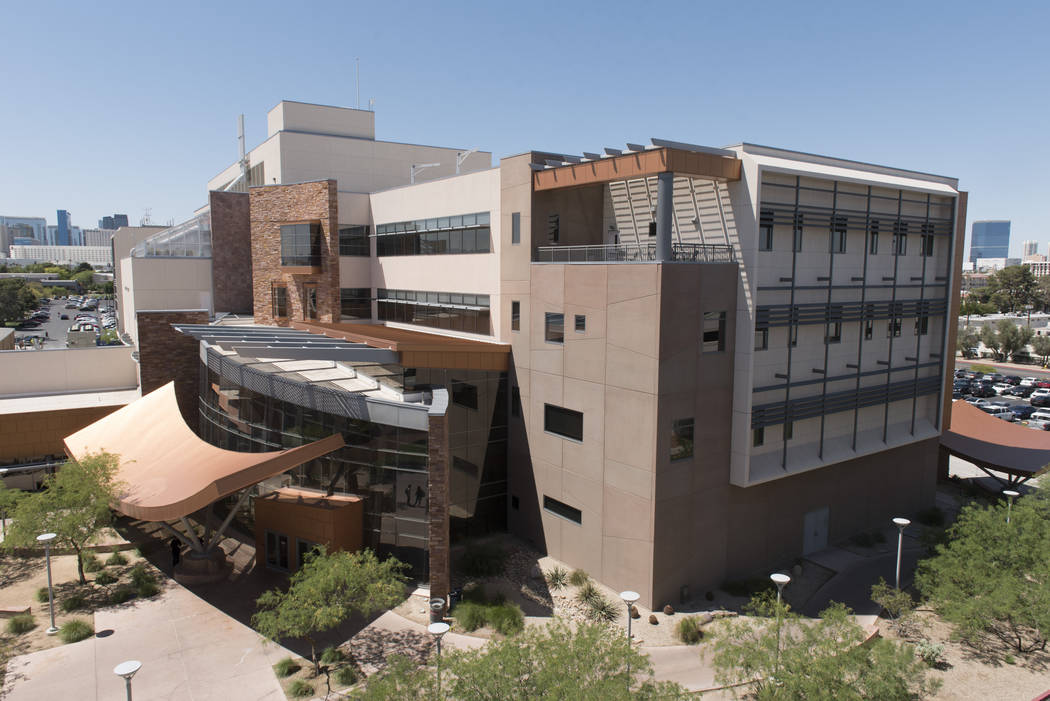 This isn't your average microscope.
Carrying a price tag of nearly $1 million, a high-speed, laser-scanning microscope — the first of its kind in the state — will be coming to UNLV next spring.
"We will be able to study living systems at new levels of sensitivity and depth," said Laurel Raftery, UNLV biology professor. "It's like going from two dimensions to three dimensions, or going from a still photograph to a movie."
The microscope, paid for through a $998,614 grant from the National Science Foundation, will enable a researcher to go about a millimeter deep into the tissue of a cell.
The microscope also will let a researcher document what living cells do in real time, as it can take time-lapse images of cells over several hours.
Not having such a microscope hurt UNLV in recruiting top science faculty, Raftery said. Students have traveled to locations like Pittsburgh to use similar microscopes.
"It's going to allow us to do some experiments we've been wanting to do for about five years," said Raftery, who was the chief grant writer. "Two grad students in my lab have projects that will immediately benefit from it."
Technology like this has also been "revolutionary" in understanding how the brain works, Raftery said.
Raftery said the microscope will also be open to others in Nevada, including students from the College of Southern Nevada and Touro University.
"The grant will expand the possibilities of research at the university and help draw more students, scientists, and academics from across the nation to Southern Nevada," U.S. Rep. Dina Titus, D-Nev., said in a statement.
Contact Natalie Bruzda at nbruzda@reviewjournal.com or 702-477-3897. Follow @NatalieBruzda on Twitter.
Did you know?
The National Science Foundation boasts an annual budget of $7.5 billion. With this money, the foundation serves as the funding source for about 24 percent of all federally supported basic research conducted by American colleges and universities.