Books, not bandwith: Henderson couple's store bucks trend
January 29, 2018 - 7:15 pm
Updated January 30, 2018 - 11:14 am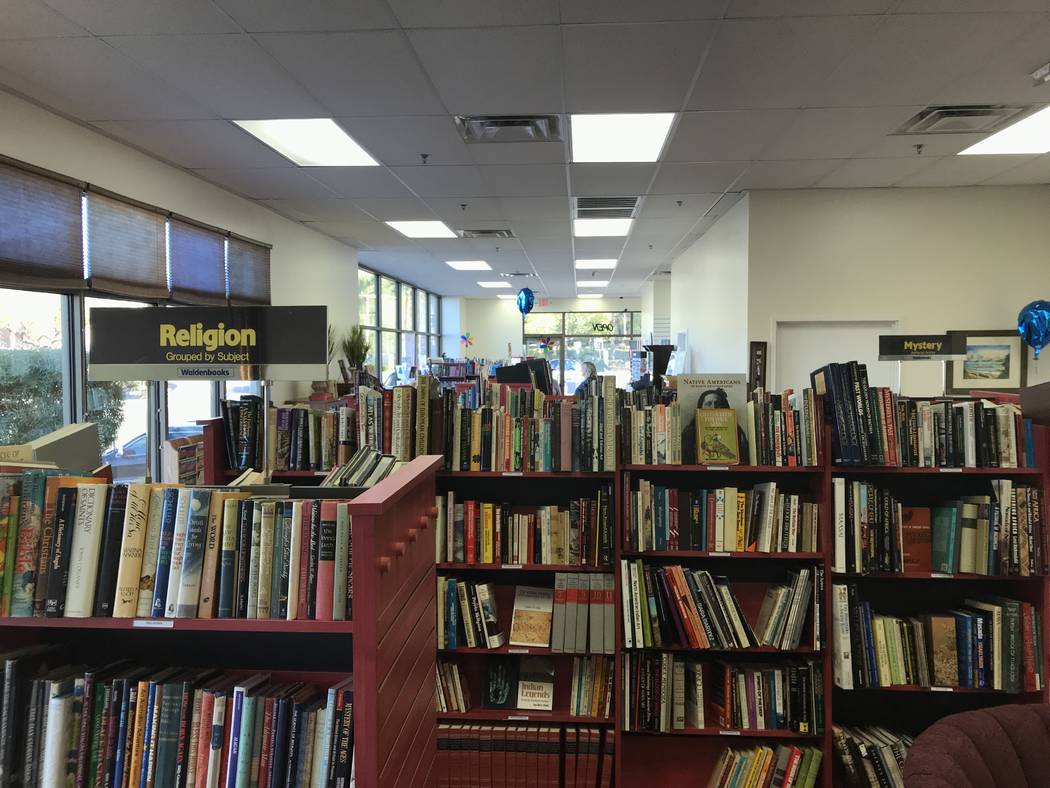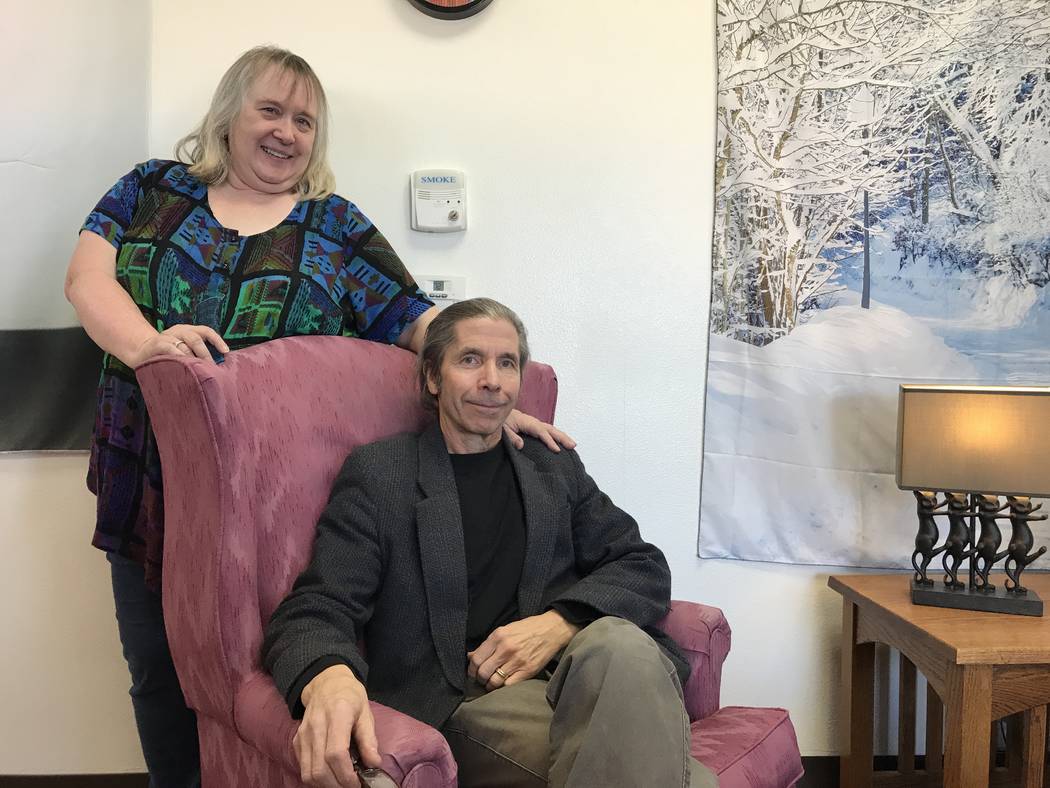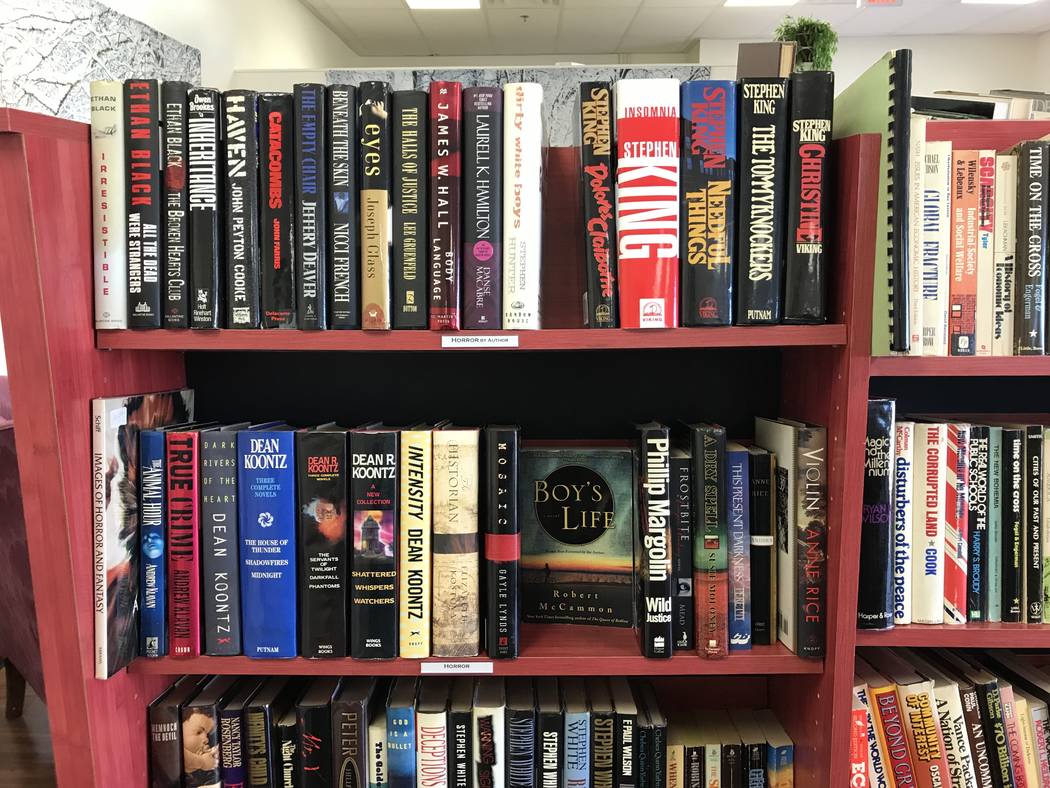 The number of brick-and-mortar bookstores in the Las Vegas area has dwindled in the past decade and a half as online retail sales have boomed, but one Henderson couple isn't giving up on the value of the used bookstore.
Anthony and Wendy Marcisofsky opened Henderson's newest used bookstore, Copper Cat Books, on Dec. 9.
The store sells hardcover and softcover fiction, mysteries, biographies, sports writing, classics, poetry and a substantial selection of cultural studies texts and children's books, as well as tchotchkes such as bookmarks and journals.
The store is a labor of love for the Marcisofskys, who relocated to the Las Vegas Valley almost 17 years ago from New York.
"When we got here, for the size of the city there weren't a lot of bookstores even then, and there's a lot fewer now," Anthony said.
The Marcisofskys had been thinking about opening a bookstore for 10 years.
"We looked at two or three (stores) in the valley and, for one reason or another, we didn't do it," Wendy said. "We were either too scared or nervous."
They found a niche as the number of used bookstores in Henderson dwindled.
The couple have owned businesses before but never worked in retail, Anthony said. Wendy ran a collection agency in New York and Anthony started and ran a trucking company for several years in Las Vegas.
The Marcisofkys consider themselves book lovers. Each has his or her favorite genre: Anthony is partial to Revolutionary War history and World War II naval battles. Wendy enjoys the fiction of authors like Diana Gabaldon and Erin Hunter.
Anthony's love of reading grew when he was a young man in the Navy, where he worked as a nuclear welder.
"When I was in the service, you read all the time because that was your form of entertainment," Anthony said. "In the service it's a lot of 'Hurry up and wait,' so you walked around with a paperback in your back pocket … That was your escape from the routine."
Biographies, mysteries and classics are the couple's bestsellers, followed closely by mid-20th-century science fiction.
"I learned not to judge anybody by what they're going to buy," Anthony said. "Age doesn't make any difference, sex doesn't make any difference. People buy some really interesting stuff. And people find a lot of interesting books I didn't even know we had."
They'll listen to customer requests, too. For example, several customers are fans of Agatha Christie's novels, Wendy said, so she ordered 75 copies of various titles to keep up her stock.
"We need to make sure we have the books in the store that people want to buy and not the books we think they should buy," Wendy said.
Prices are based on what the couple paid for the books: Many paperbacks are $2-3, for example. Hardcovers are a few dollars more.
"I want (customers) to say, 'Oh I found some really neat book and the prices are fantastic,'" Anthony said. "That's the kind of news you want to spread around the valley."
Contact Madelyn Reese at mreese@reviewjournal.com or 702-383-0497. Follow @MadelynGReese on Twitter.
Copper Cat Books
Where: 1570 W. Horizon Ridge Parkway, Suite 170
Hours: 10 a.m.-7 p.m. Mondays-Thursdays; 10 a.m.-8 p.m. Fridays-Saturdays; 10 a.m.-6 p.m. Sundays
Phone: 702-567-2666
Social media: facebook.com/coppercatbooks
Upcoming events
Local authors: Linda Stiles-Fox and Vicki Ann Bush are set to sign books and meet with customers from 1-4 p.m. Feb. 10. Visit bit.ly/2DMVk9v.
Sarah Godbout: The artist is set to have paintings on display and visit with customers from 1-4 p.m. Feb. 17. Visit bit.ly/2DUj2nE.