Many Henderson breakfast spots easy to bike or walk to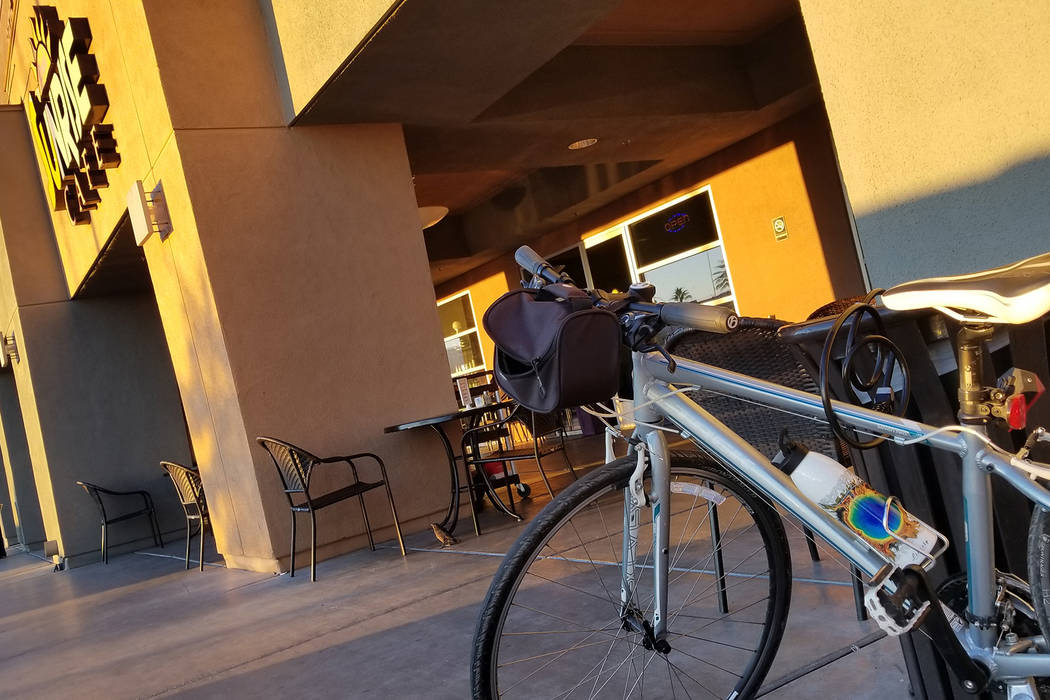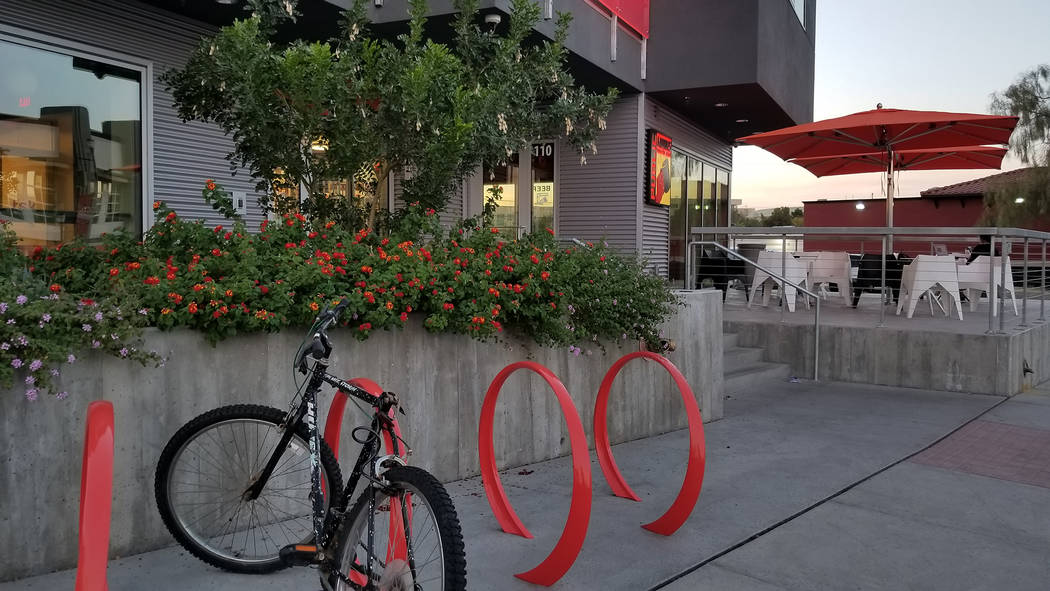 Bike to breakfast. Walk for waffles. Amble toward an omelette. Whatever you do, don't drive.
Henderson boasts hubs of tempting breakfast eateries and the accompanying paths to lead you in their direction. Why not earn your breakfast with a ride or walk, as long as you don't cancel out the calories your exercise might have just burned off?
Here are a few suggestions:
"Old" Henderson: Take the Union Pacific Railroad Trail or the Van Wagenen Trail toward South Water Street, home of the trendy Public Works Coffee Bar. From the UPRR or Van Wagenen trails at Major Street, you'll have to spend a brief time in the bike lanes or on the sidewalks to get to Public Works, where you'll find coffee roasted locally by Mothership as well as the sweet (pumpkin cream cheese "cruffin" and spiced apple scone with cinnamon bourbon glaze) and the savory (frittata croissant).
A heartier breakfast awaits at the cozy Mad Batter Café and Bakery on Horizon Drive near College Drive. From the UPRR trail at College Drive, you'll walk your bike a half-block to Mad Batter. As the name suggests, the UPRR Trail parallels train tracks, and informational signs tell a bit of Southern Nevada's railroad history. Once at Mad Batter, your many options include cinnamon roll pancakes and the Stack Attack with layers of homemade biscuit, potato hash, bacon, egg and more-than-enough gravy. Don't forget to take home oatmeal raisin cookies and colorful macaroons for later.
Also in "old" Henderson, miles of paved multi-use trails along Lake Mead Drive and Boulder Highway will separate you from car traffic and lead you straight to a spinach, mushroom and Jack cheese omelette with signature breakfast spuds at the Omelet House on Boulder Highway north of Lake Mead Drive. Is spinach not your thing? No worries. Every breakfast taste is tended to at the old-school Omelet House.
Pebble and Eastern: In your pursuit of a tasty breakfast after biking or walking the Pittman Wash Trail, you'll have a tough time choosing among the Original Sunrise Café, Squeeze In, Truffles N Bacon and IHOP. Heading southwest, the Pittman Wash Trail ends at Pebble Road, and from there you'll continue west on the sidewalk or bike lane a short way toward busy Eastern Avenue. The Colonnade theater is the obvious landmark for this breakfast eatery cluster. To reach the Original Sunrise Café, you'll have to walk your bike across Eastern and travel a bit south. If you're with a partner in exercise, it's best to split the Ultimate French Toast (sticky English toffee sweetness) and Chester's Way corned beef (with some of the tastiest potatoes around).
Neighboring the Colonnade and closer to Pittman Wash, you'll find Squeeze In, Truffles N Bacon, IHOP and Veganbites. If you are in search of vegan or gluten-free baked treats like carrot cake or coconut orange macaroons, Veganbites is your spot. If bacon jelly is your thing, Truffles N Bacon has you covered. This folksy breakfast and lunch joint has plenty of over-the-top options and a scrumptious plate of Buttermilk Chicken and Waffles with Sriracha honey. If you've earned it with a lengthy bike ride, why not?
Riders and walkers who crave eggs Benedict will not be disappointed by the Squeeze In's creativity. Nor will they be dissatisfied with the Harvest Grain 'N Nut pancakes at IHOP.
Other ideas: The Amargosa and Green Valley Ranch trails will take you very close to Peg's Glorified Ham n Eggs on Eastern Avenue near St. Rose Parkway; to The District, where options include Rachel's Kitchen; and to Rise & Shine – A Steak & Egg Place on Valle Verde Drive. While multi-use trails do not lead directly to the breakfast duo of Served and Kitchen Table on Horizon Ridge Parkway, they will get you close enough. Along South Eastern Avenue, walkers (too much traffic for me to bike) will find The Stove, Craft Kitchen and Egg Works, where you can watch a model train chugging along while you enjoy a huge skillet breakfast.
To plan your breakfast adventures, the city of Henderson and the Regional Transportation Commission of Southern Nevada have biking maps at cityofhenderson.com/bike-henderson/maps-trails and rtcsnv.com/cycling. These two sources will help you map a ride on shared-use paths, if you prefer avoiding bike lanes and the stress of car traffic. The trails mentioned above won't take you to the front doors of breakfast eateries. If biking, you'll usually have to dismount and walk your bike a few blocks or jump in a bike lane, if traffic is light.
Upon arrival, you'll find that bike racks are a rarity. If weather permits, sitting outside with your bike is the best option, if outdoor seating is available. Personally, I'm not above locking my bike up to a garbage can, a medium-sized tree or the alien sign at the funky Squeeze In (ask permission first). I try to sit within sight of my bike.
Breakfast as inspiration is a great idea, if your exercise routine has flattened out and you need a boost. May the motivation of good food get you back on your bike or walking path.
Natalie Burt, a former news reporter at the Review-Journal for 11 years, spends as much of her free time as possible enjoying Southern Nevada's outdoors. She's now a teacher and has lived in Henderson for 17 years. Email: nvburt@gmail.com.