Outdoors, natural beauty and a sense of adventure in Henderson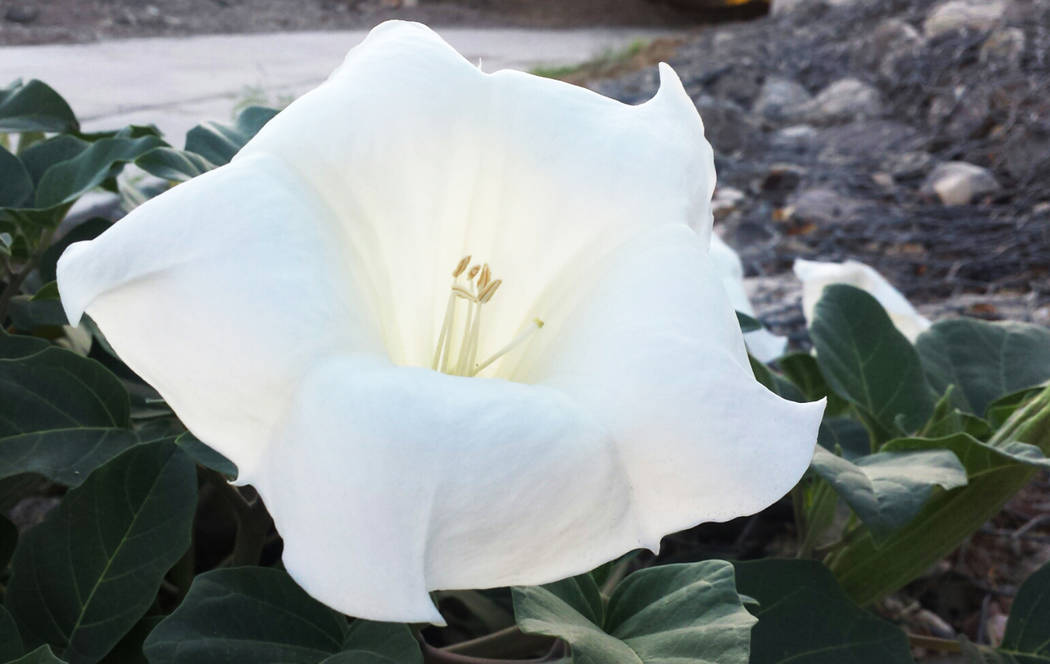 Adventure awaits the willing around this place I call home. Henderson may not be Vegas bright or Sedona red, but Nevada's No. 2 city makes up for that with a sense of community that supports fitness goals, artistic endeavors and adventure seeking. Muted beauty and much fun are to be found here, whether passions bring you outdoors or keep you inside.
Henderson is within easy reach of webs of hiking trails waiting to be explored in and around Sloan Canyon National Conservation Area and Lake Mead National Recreation Area. The city boasts so many bike paths, it took this cyclist the bulk of one summer to check off half of them. Swimming facilities allow for affordable training, if you have a long-term goal of swimming with turtles in Maui's reefs or you just want to get in shape.
Inexpensive classes allow wannabe artists or chefs to gain technique and satisfaction; exciting opportunities await artists who wish to take their talents to the next level. Henderson has a downtown gaining in quaintness.
In its neighborhoods, sport can be made of discovering the best breakfast, ice cream or mojitos. This monthly column will be Henderson-centric, a spot where I'll share my impressions, tips and opinions about adventure and beauty, mostly in nature and art. Because art and beauty are endlessly interpretative, a wide range of topics may include things such as volunteer work, gardening, high school performing arts and bird watching. There will never be a column about adventures in potty training, although ultimate beauty is found there after a painful journey. Likewise, this column will not get political. I consider myself an informed citizen, but enough political opinions already get expressed.
What I will tap into are my times hiking, biking and enjoying people's creativity and company in Southern Nevada for the past 28 years. Seventeen of those years I've lived in Henderson, where my husband and I are raising two sons. I'm in my 14th year of teaching English in the Clark County School District, and I was a journalist for 13 years before that (11 of those as a Review-Journal reporter). During the past decade, I have made a priority of getting outdoors, and that commitment has helped me maintain a balanced, adventurous life.
Beauty can be found everywhere, when you're looking for the signs. I've found beauty along Pittman Wash, where the Sacred Datura blooms and regular walkers and bicyclists smile and say hello to you 90 percent of the time. Sunrises look stunning from Cornerstone Park; brilliant sunsets are best viewed from Anthem Hills Park. Thousands of ducks and geese winter every year at the Henderson Bird Viewing Preserve and Wetlands Park. Some come all the way from the Arctic to temporarily call Henderson home. Our Mojave Desert springs bring fuchsia Beavertail cactus blooms and loads of lizards to Lake Mead and Sloan Canyon. Yes, our summers are scorchers, and that's when it's best to get moving early in the morning, when you might glimpse foraging Gambel's quail.
Adventure also will be a constant undercurrent in this space, although it will usually be of the middle-aged, middle-income variety. I'm not training to participate in the Ironman or to climb Mount Everest. I want to stay fit enough to easily hike five miles and ride my bike for 10, but I'll be writing and including ideas to encourage as many willing participants as possible to enjoy Henderson as much as I do. Feel free to share ideas via email sent to nvburt@gmail.com.
Natalie Burt, a former news reporter at the Review-Journal for 11 years, spends as much of her free time as possible enjoying Southern Nevada's outdoors. She's now a teacher and has lived in Henderson for 17 years. Email her at nvburt@gmail.com.