10 places where car lovers can race, geek out in Las Vegas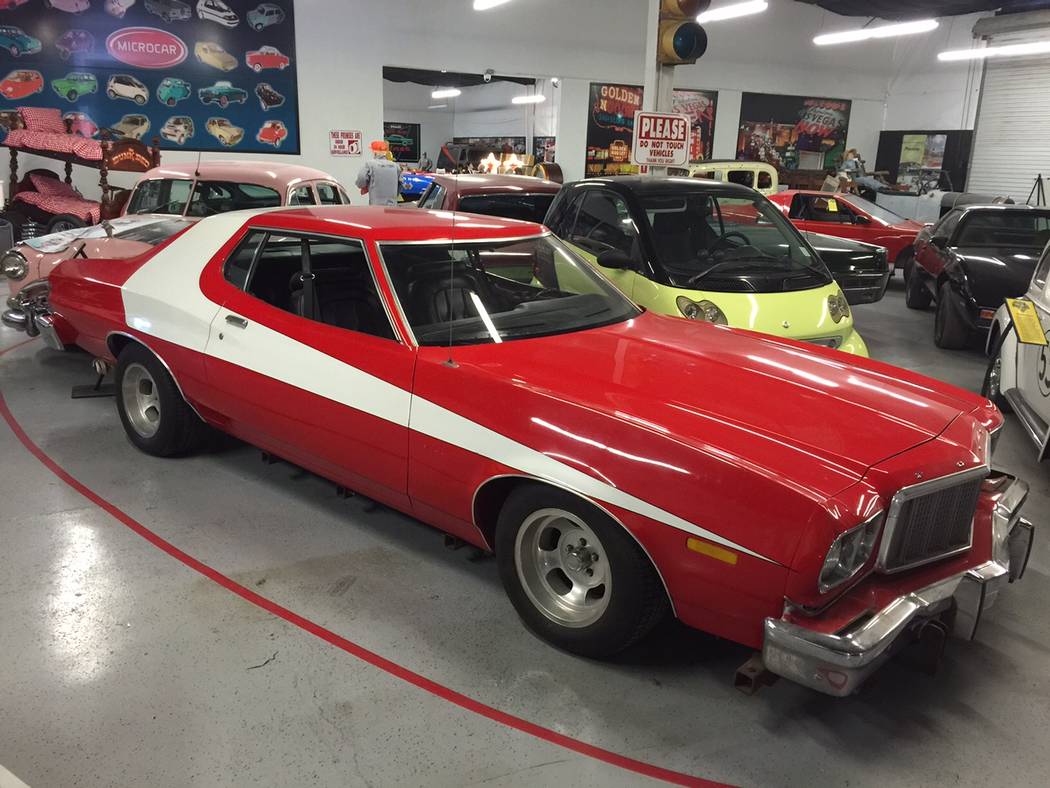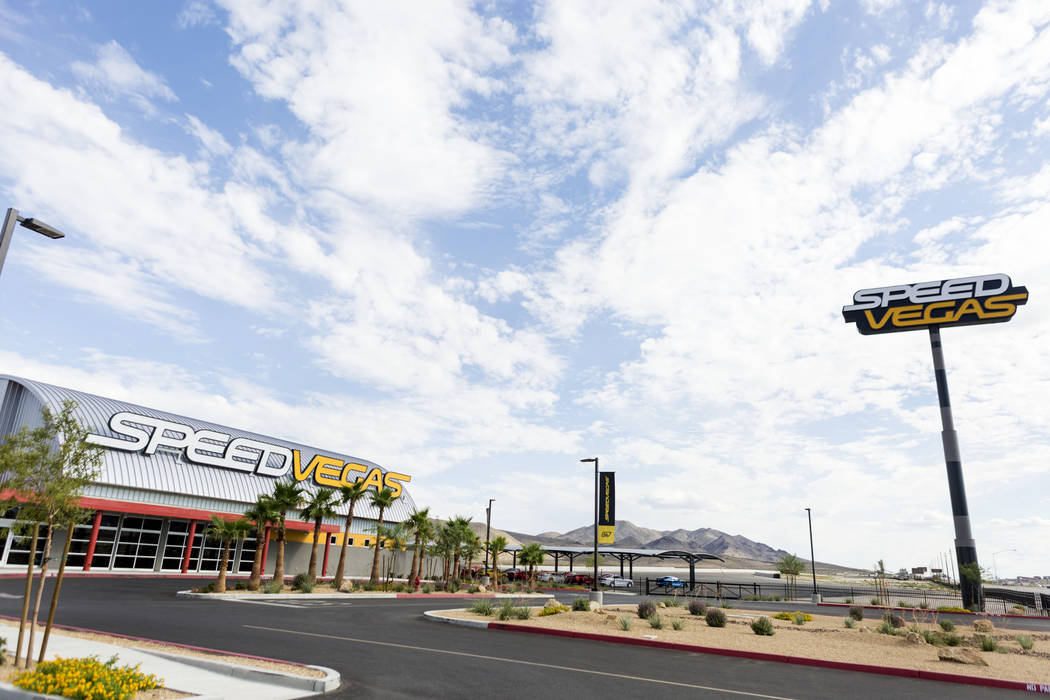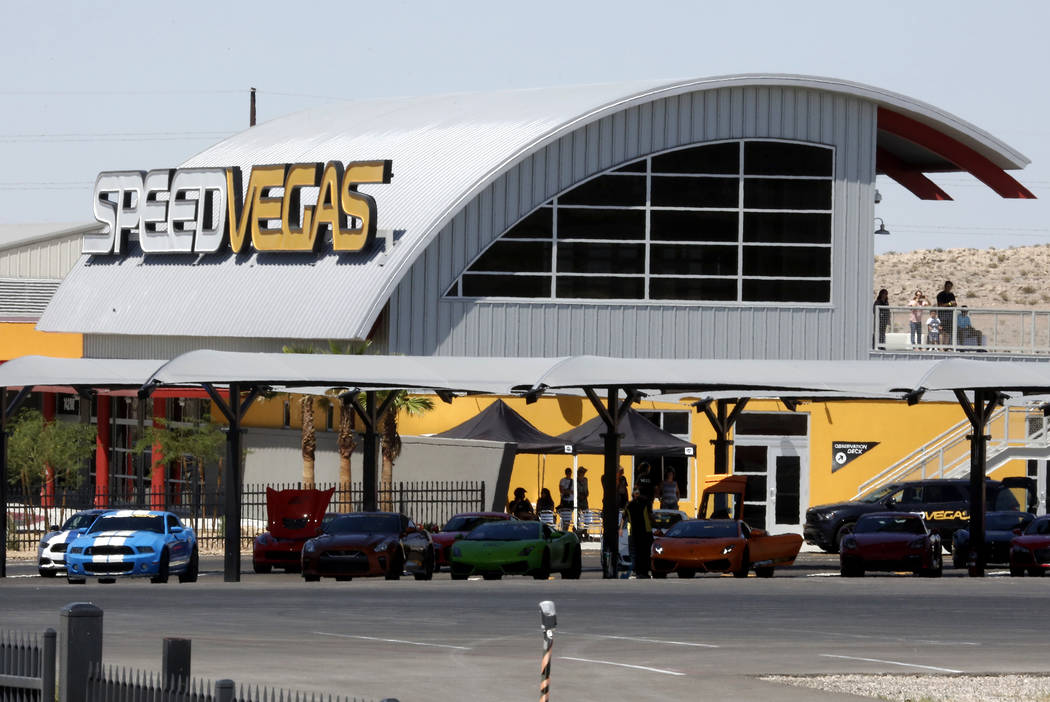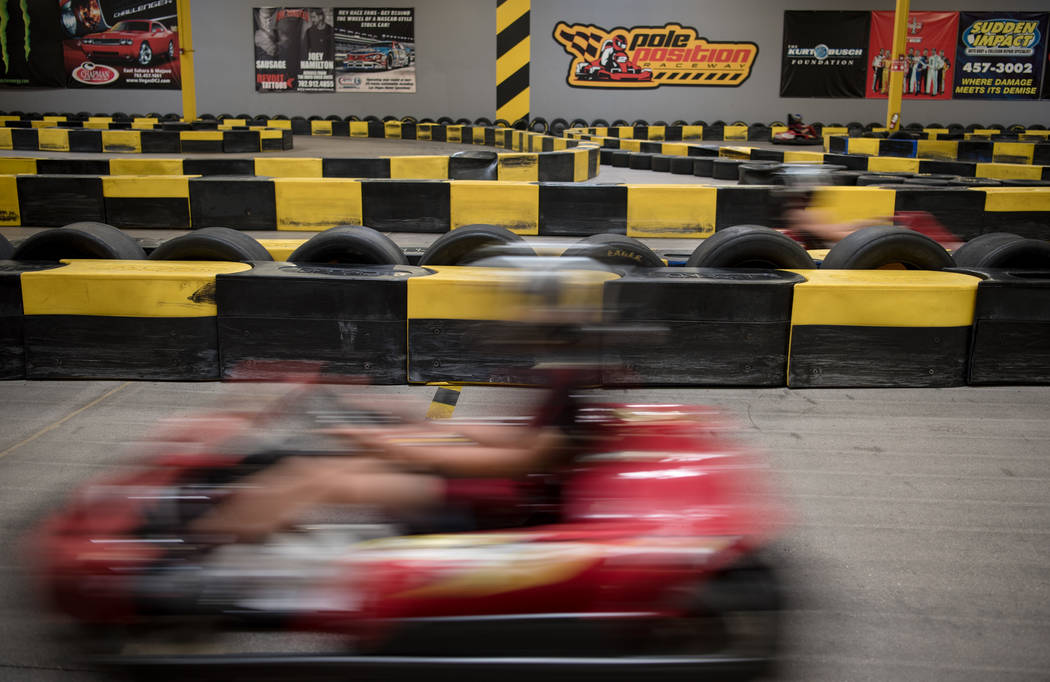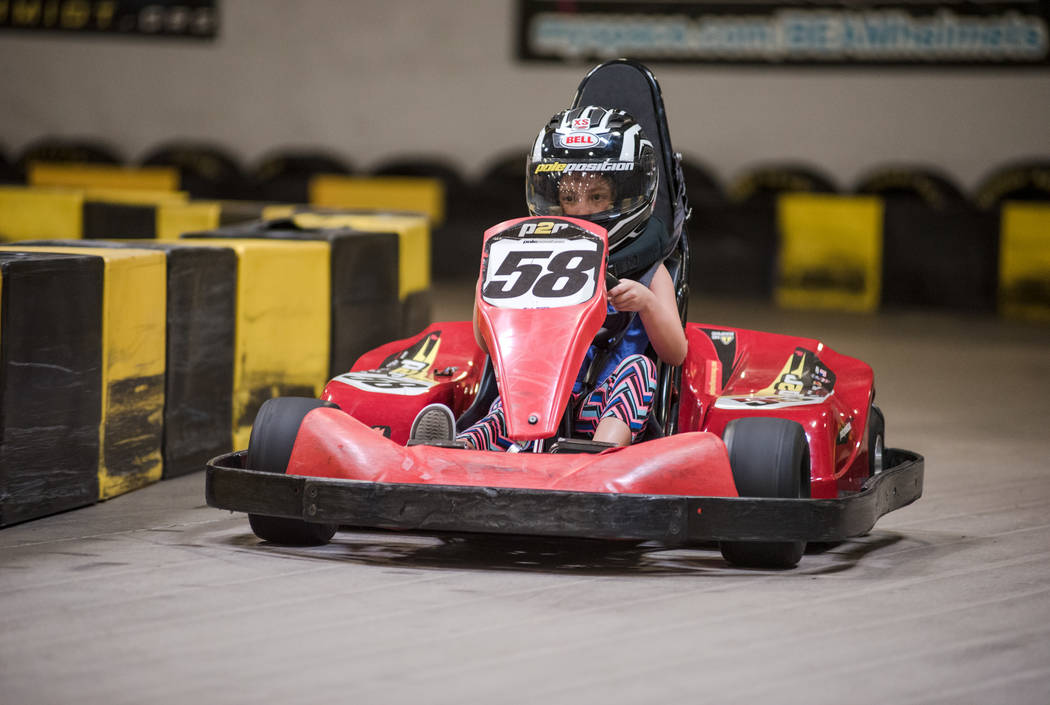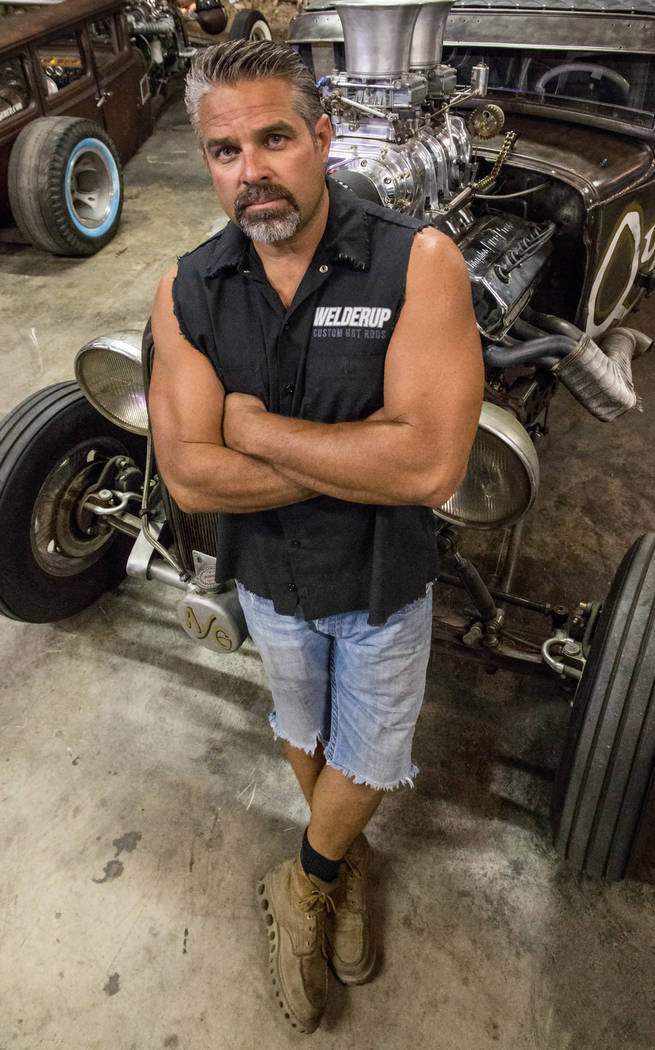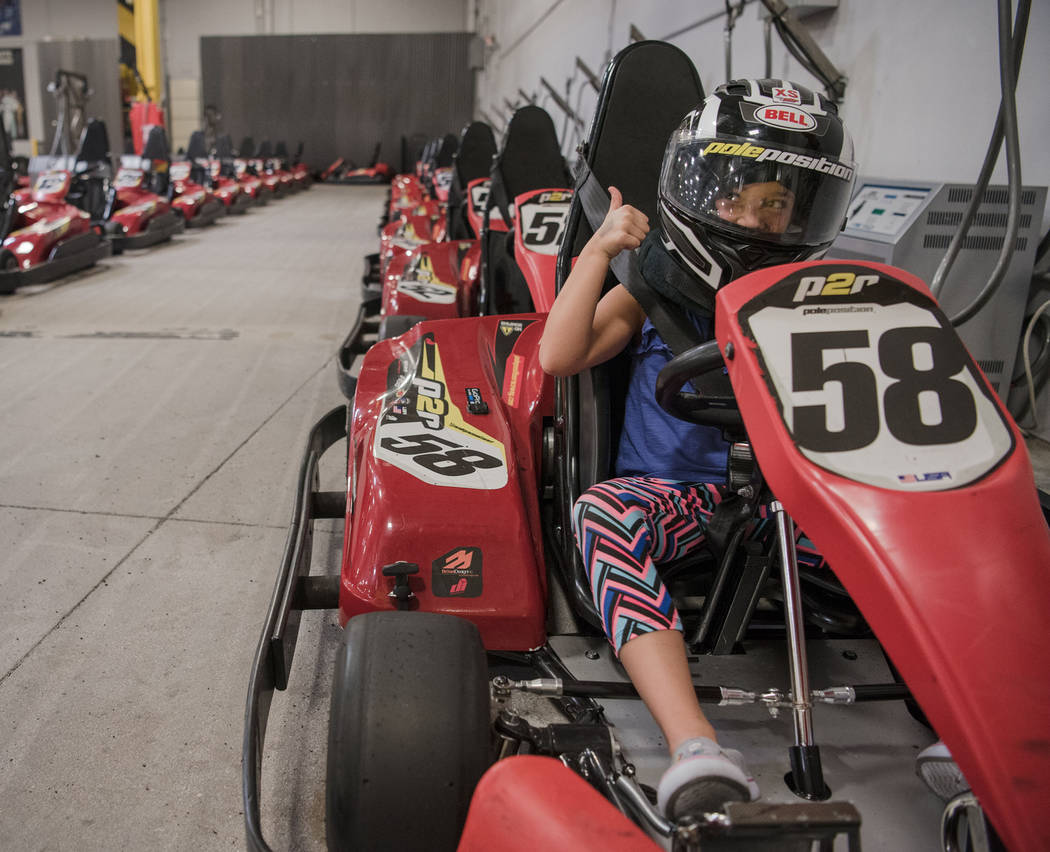 NASCAR weekend is back, which means that, for the second time this year, locals can take a few days off from tailgating and other aggressive driving maneuvers to appreciate those who perform them for a living.
If Friday's truck series, Saturday's Xfinity Series and Sunday's South Point 400 Monster Energy races at Las Vegas Motor Speedway aren't enough, here are some other ways you can get your weekend car fix:
Get behind the wheel
Because LVMS is going to be pretty busy, Dream Racing and the Richard Petty Driving Experience are closed this weekend.
But another driving experience based at the speedway, Exotics Racing , is relocating to Spring Mountain Motorsports Ranch, 3601 South Highway 160 in Pahrump, on Friday and Saturday. You can drive a variety of high-end cars including Ferraris, Lamborghinis, Aston Martins and Porsches on the 1.6-mile track, which features 11 corners and two straightaways, with packages starting at $199.
SpeedVegas , meanwhile, is staying put at its track at 14200 Las Vegas Blvd. South. Ferraris, Lamborghinis, Porsches and Mercedes are available to drive on the 12-turn, 1.5-mile course. Packages start at $39 a lap.
Get behind the wheel of something smaller
If your driving skills — or your insurance or wallet — aren't quite up for exotic automobiles, there's always go-karts.
Pole Position Raceway has two indoor Las Vegas locations, 4175 S. Arville St. and 7350 Prairie Falcon Road. Adult races, for drivers 56 inches or taller, feature karts that approach 45 mph and cost $25. Kids races, for drivers 48 inches or taller, have kart speeds approaching 25 mph and cost $22. The Arville location is open 11 a.m. to midnight Fridays and Saturdays and 11 a.m. to 11 p.m. Sundays to Thursdays. The Prairie Falcon location is open 11 a.m. to midnight Fridays and Saturdays, 11 a.m. to 8 p.m. Sundays and 1 p.m. to 10 p.m. Mondays to Thursdays.
Las Vegas Mini Gran Prix , meanwhile, offers four driving experiences — adult Gran Prix cars, go-karts, sprint karts and kiddie go-karts — at 1401 N. Rainbow Blvd. Races cost $4 to $16. The outdoor tracks are open 11 a.m. to 9 p.m. weekdays and 10 a.m. to 9 p.m. Saturdays and Sundays.
Go behind the scenes
Fans of Las Vegas' automotive reality shows can take free tours of the sites featured on the series.
"Counting Cars" viewers can see some of Danny Koker's personal collection of cars at Count's Kustoms . Among the autos on display are a Lamborghini Countach, a GT350 Fastback and a 1981 Corvette. The showroom, 2714 Highland Drive, is open 9 a.m. to 5 p.m. weekdays and 10 a.m. to 5 p.m. Saturdays and Sundays.
WelderUp, the car renovation garage behind Discovery's "Vegas Rat Rods," offers self-guided tours 10 a.m. to 4 p.m. Mondays to Saturdays and noon to 4 p.m. Sundays at 3160 S. Highland Drive, Suite D. Or, for a more informative experience, WelderUp's Steve Darnell leads tours of his showroom and shop at 9 a.m. Fridays depending on his schedule. Tickets are $89 and include a T-shirt and an autographed photo.
Go where the cars are stars
Museums: They aren't just for art and antiquities.
The Hollywood Cars Museum offers visitors the chance to get up close to Batmobiles, James Bond vehicles and cars owned by Liberace at 5115 Dean Martin Drive, No. 905. Other famous autos include a General Lee from "The Dukes of Hazzard," a Gran Torino from "Starsky & Hutch" and a DeLorean from "Back to the Future." Vehicles from "The Fast and the Furious" also are on display. The museum is open 10 a.m. to 5 p.m. daily. Admission is $20 and free for children younger than 16 with a paid adult.
Some of the finest works by famed auto designer Carroll Shelby are on display at the Shelby Heritage Center , 6405 Ensworth St. Self-guided tours are available 9:30 a.m. to 6 p.m. Mondays to Saturdays and 10 a.m. to 4 p.m. Sundays. Free guided tours are available at 10:30 a.m. and 1:30 p.m. Mondays to Fridays and 10:30 a.m. Saturdays.
Contact Christopher Lawrence at clawrence@reviewjournal.com or 702-380-4567. Follow @life_onthecouch on Twitter.