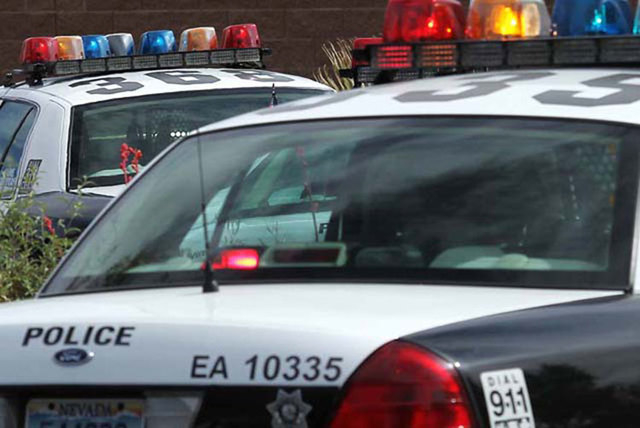 A motorcycle crash Thursday night left two people in the hospital and another behind bars, Las Vegas police said.
The crash happened just before 10 p.m. A 2010 Chevrolet Malibu, turning south onto Maryland Parkway, near Le Baron Drive, pulled in front of a 2005 Kawasaki ZX-6R motorcycle carrying two passengers northbound on Maryland, police said.
The motorcycle collided with the car at the left-rear passenger door and sent the riders off the bike and onto the roadway. Both were taken to Sunrise Hospital and Medical Center.
The motorcyclist, a 27-year-old man, had injuries that police described as "substantial." His passenger, a 22-year-old woman, suffered critical injuries.
The Chevrolet Malibu left the scene but was caught by police "a short distance down the road." The driver of the car, a 17-year-old girl, had two passengers in the car, including a 19-year-old man and a 1-year-old girl, police said. No one in the Malibu was injured.
The 17-year-old was arrested for leaving the scene of an accident, police said.
The accident remains under investigation.
Contact reporter Cassandra Taloma at ctaloma@reviewjournal.com or 702-383-0381. Find her on Twitter: @CassandraTaloma.