Coroner IDs man struck by car in southwest valley Sunday
February 16, 2015 - 10:59 am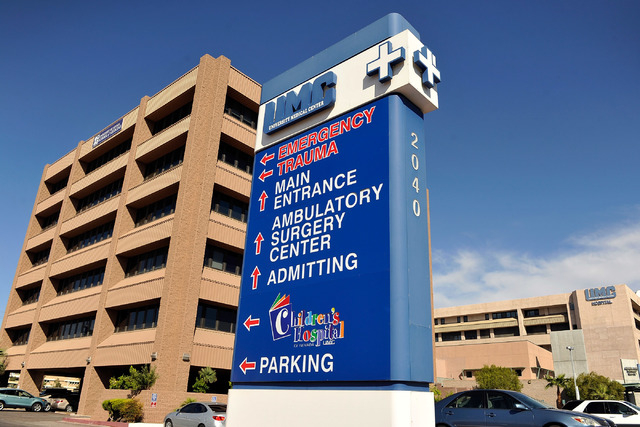 The 57-year-old man who was struck by a car while crossing the street in the southwest valley Sunday night has been identified by the Clark County coroner's office.
Lepoldo Parra-Martinez, 57, of Las Vegas, was crossing Flamingo Road near Rainbow Boulevard when he was struck about 7:39 p.m. by a 2013 Dodge Durango.
The car, carrying five passengers, was eastbound on Flamingo approaching the Redwood Street intersection when Parra-Martinez crossed the street in the path of oncoming vehicles, Las Vegas police said.
The driver, a 51-year-old man, briefly saw Parra-Martinez and tried to avoid hitting him, but the front of the car struck the pedestrian.
Parra-Martinez was taken to University Medical Center with critical injuries. He died about three hours later. Police said Sunday night that Parra-Martinez was possibly homeless.
The driver and his passengers remained on scene and were not injured, police said.
This accident is still under investigation.
This is Metro's 16th road death in 2015.
Contact reporter Cassandra Taloma at ctaloma@reviewjournal.com or 702-383-0381. Find her on Twitter: @CassandraTaloma