DFS worker struggled to keep own grandchildren in safe environment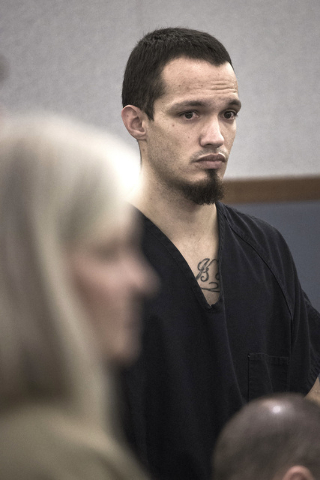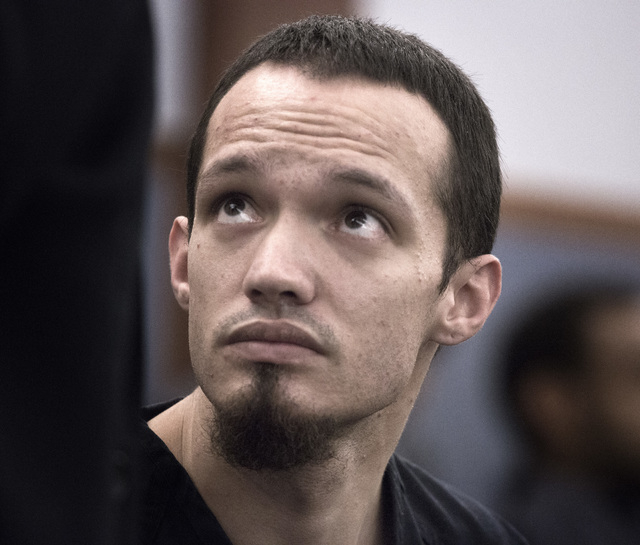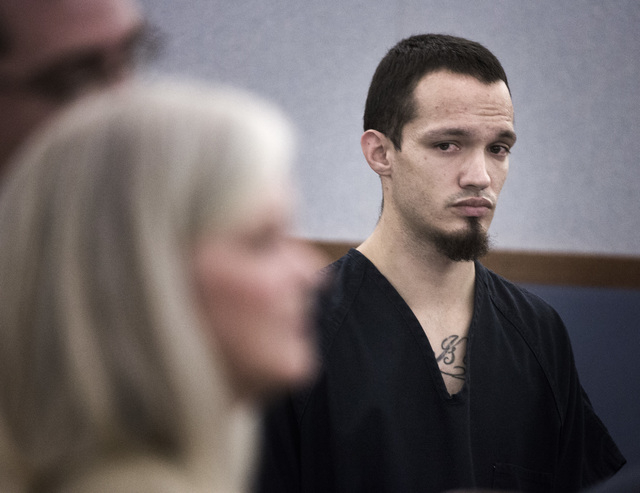 Jody Holt was overwhelmed and outnumbered, working overtime as a supervisor with the Department of Family Services to ensure her own grandchildren were safe, often arriving home to a mess.
For more than a year, as her son Joshua Holt and his wife, Veronica, struggled with meth addiction, they raised their children in the elder Holt's home.
She would throw out one bag of garbage only to quickly be inundated by more trash, her lawyer, Michael Smith, told the Review-Journal after a court hearing Wednesday. She washed so many clothes her washing machine broke, so she began doing laundry at a relative's house.
Her grandchildren, ages 2 and 5, wandered through the filth during the day, but slept in Jody Holt's bedroom — the only clean spot in the entire house.
She paid for her 27-year-old son and 25-year-old daughter-in-law to go to methadone clinics, but that did not seem to help. Jody Holt even mentioned her concerns about her home situation to co-workers, looking for answers.
When she told her son she wanted to call the police, he threatened to take her grandchildren away, her lawyer said. They would live on the streets, and she would never see them again, Joshua Holt told his mother.
"She was placed in a situation I don't think anybody wants to be placed in," Smith said. "That is: tolerate the mess or know that your grandchildren are living on the street. She's charged with a crime for loving her grandchildren. Jody's not a villain."
But the children had no bruises or injuries and they were well-fed, Smith said.
A Family and Youth Services manager visited the home in the 5600 block of North Riley Street in March, after Child Protective Services received a report of "environmental neglect," according to police.
The 56-year-old former supervisor at Child Haven and long-time Clark County employee was charged two months later with two counts of child abuse, neglect or endangerment after authorities found her northwest valley home "a significant threat to the safety of the children."
As an adult living in the home, she had a responsibility to make sure the children were safe.
Police said that as a supervisor for the Department of Family Services, Holt was required by law to report child abuse or neglect, but did not do so.
Under state law, mandatory reporters who suspect child abuse "in his or her professional or occupational capacity" must notify authorities.
Holt simply did not want to risk losing her grandchildren, her lawyer said.
"When you have a professional responsibility to contact somebody, the reason that duty to report exists is because third-party people have sort of an outside perspective," Smith said. "When it's your family, you have sort of clouded vision."
Holt's last day as a county employee was March 19, according to county officials. She started as a county word processor on Feb. 18, 1981 and was promoted several times. On Dec. 15, 2007, she went to work as a child development supervisor.
On Wednesday, she agreed to plead guilty to gross misdemeanor child abuse, neglect or endangerment, and her son agreed to the same charge as a class C felony. Prosecutors said they would not oppose probation for both. Last month, Veronica Holt also pleaded guilty to felony child abuse, neglect or endangerment.
When Child Protective Services received a report about the environment in her home, Jody Holt kicked the children's parents out. When she learned of the police investigation, Holt moved the children to an uncle's home, authorities said.
The children are now in foster care, Smith said, and their grandmother visits them a couple times each month, which is acceptable, though perhaps not enough.
"Everybody recognizes that Jody Holt is the anchor, the pillar, of her grandchildren's lives," Smith said. "It's what they know. They love their grandmother. Their grandmother loves them."
Contact reporter David Ferrara at dferrara@reviewjournal.com or 702-380-1039. Find him on Twitter: @randompoker