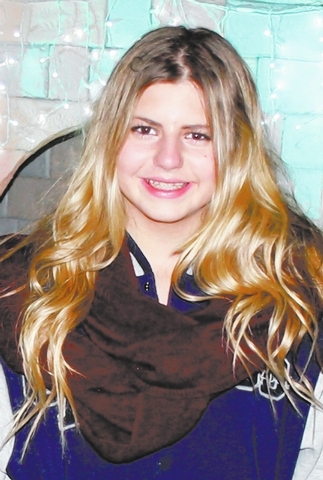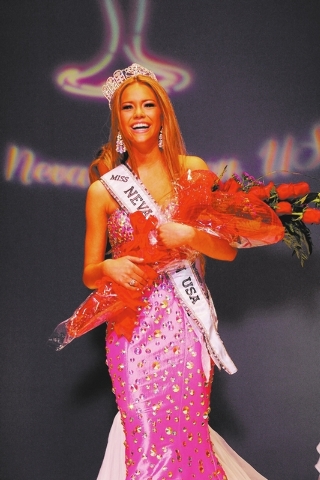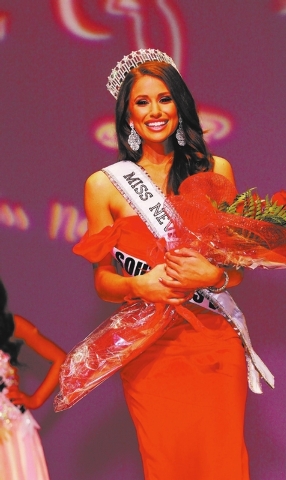 Bridger Adams, 15, has achieved Eagle Scout status in the Boy Scouts ofvAmerica. A member of Troop 612, Adams filled 82 backpacks with school supplies for schools in his neighborhood for his Eagle project. He enjoys basketball, video games and watching sports. Adams is the son of Ty and Danette Adams of Henderson.
The Miss Nevada USA organization announced the crowning of two Nevada titleholders: Nia Sanchez was crowned Miss Nevada USA 2014, and Alexa Taylor was crowned Miss Nevada Teen USA 2014.
Sanchez, representing south Las Vegas, and Taylor, representing Summerlin, competed in swimwear, evening gown and interview. The newly crowned beauty queens will go on to represent Nevada in the Miss USA and Miss Teen USA pageants that planned for later this year.
Air Force Airman Anthony L. Russell has graduated from basic military training at Joint Base San Antonio-Lackland, San Antonio. Russell is the son of Stacia Russell-Rue and Patrick Rue, both of Las Vegas. He is a 2012 graduate of Arbor View High School.
Siena Prenger, 13, a student of St. Elizabeth Ann Seton, has organized teens at her school to help her make hygiene kits and blankets for homeless and at-risk teens. She has also been collecting children's and teens' books for the bookshelves at The Shade Tree shelter. She is the co-founder of Teens Helping Teens and the daughter of Jeffrey and Cheryl Ann Prenger.
Daphne Pariser of Henderson was awarded a bachelor of arts degree from Flagler College. Pariser was one of approximately 177 Flagler seniors at the spring commencement ceremony held Dec. 14 on the campus in St. Augustine, Fla.
Davenport University in Grand Rapids, Mich., has announced that Sameer Mishra of Henderson has been named to the President's List for the fall 2013 semester. The list recognizes Davenport University's top students who maintain a minimum 3.8 grade point average while enrolled in at least nine credits of regular course work.
The State University of New York at Potsdam recently named Angela Caracci of Las Vegas to the SUNY Potsdam Dean's List. Caracci, whose major is biology, was among 412 students who were honored for academic excellence in the fall 2013 semester.
To achieve the list, each student must have satisfactorily completed 12 numerically graded semester hours, with a grade point average between 3.25 and 3.49 in the given semester.
Megan Robbins of Las Vegas has been named to the Central Methodist University Dean's List for the fall 2013 semester.
To qualify for Dean's List recognition at the school in Fayette, Mo., one must be enrolled as a full-time student and achieve a 3.5 or higher grade point average on a 4.0 scale.
Alexander Everett Watson, a senior from Henderson, has been named to Campbellsville University's President's academic honors list for the fall 2013 semester. The academic honors list for the school in Campbellsville, Ky., recognizes students who achieve a grade point average of 3.50 or above for the semester with a course load of at least 12 hours.
Douglas Harris of Henderson has been named to Chadron State College's Dean's List for the fall 2013 semester.
The Dean's List at the school in Chadron, Neb., requires a grade-point average of at least 3.5 on a 4.0 scale, and students must be enrolled in at least 12 credit hours of course work during the semester to qualify
Share your news
View welcomes announcements of recent achievements by students who have attended local schools. Please include student's name, age, local school attended, parents' names and city of residence. Send to View, c/o Favorites, P.O. Box 70, Las Vegas, NV 89125-0070, or by email with Favorites typed in the subject line to viewcalendars@viewnews.com. Photos cannot be returned.