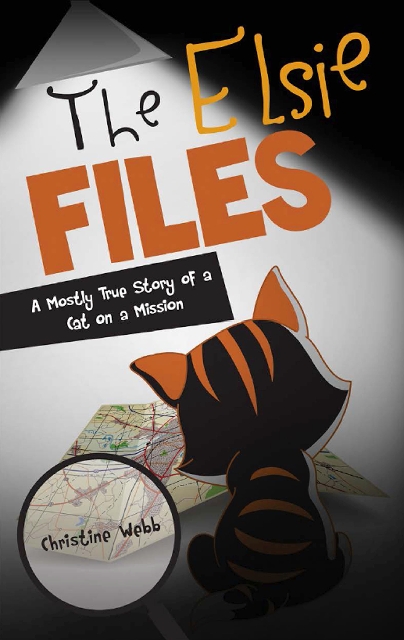 Growing up, Christine Webb had plenty of pets — rats, gerbils, lovebirds, parakeets, rabbits, ducks, quail, turtles, lizards, frogs and salamanders, to name a few. All grown up, she and her husband adopted a cat.
"This cat, Elsie has more personality than all of my childhood pets put together," Webb wrote. "I frequently find myself watching her slink around our apartment and I think, 'What is going on in her little cat brain?' "
Why, world domination, of course. Or at least that's what Webb imagines in her novel "The Elsie Files: A Mostly True Story of a Cat on a Mission," a tale the Henderson resident tested on her students at Quest Academy.
The fictional Elsie knows she's destined to unite cats as Her Royal Highness Elsie Cat the First in an international quest to dominate humans and push them back to their essential roots — cat worship.
Webb is slated to sign copies of her book from 4 to 6 p.m. Saturday at the 2191 N. Rainbow Blvd. Barnes & Noble. For more on the book, visit tatepublishing.com.
Excerpt from 'The Elsie Files: A Mostly True Story of a Cat on a Mission'
I eyed the male suspiciously. Was this a peace offering or a trick?
"Come on, little buddy! Do you want some tuna?"
I rolled my eyes. It had to be a peace offering. Humans were not smart enough to trick me. Plus, anyone who uses the world "buddy" so often is not even a little bit smart. I had to be living with the two dumbest humans in the universe. Oh, well. I suppose that would make it easier when it was time to battle them. Still I wanted to keep my wits about me. I stepped cautiously toward the tuna, but then I drew back. The smell was torturous; I just wanted to attack the can, but I had to keep up the appearances of being scared. Luckily, the female got my message.
"Honey, she's scared because we're too close to the couch. Let's back up and give her some room, and then we can watch and see if she comes out."