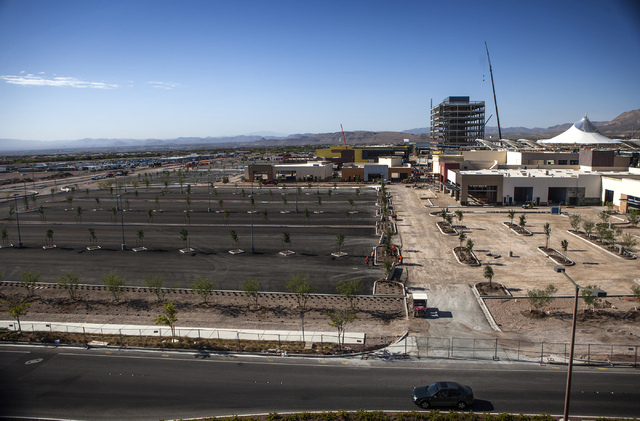 The Howard Hughes Corp. on Wednesday announced plans for the first multifamily residential development in the 400-acre downtown Summerlin.
A 124-unit, gated luxury apartment complex, a joint venture of Hughes Corp. and the Calida Group, is expected to begin construction this fall, officials said in a statement. It is expected to open in spring 2015.
The three-story, 170,000-square-foot multifamily project will feature one-, two- and three-bedroom homes ranging from approximately 1,000 to 2,040 square feet.
The apartments are planned on 4.5 acres next to the 1.6-million-square foot retail mall, the Shops at Summerlin. That project is expected to open late this year.