Leadership Las Vegas program accepting applications
April 21, 2017 - 10:33 am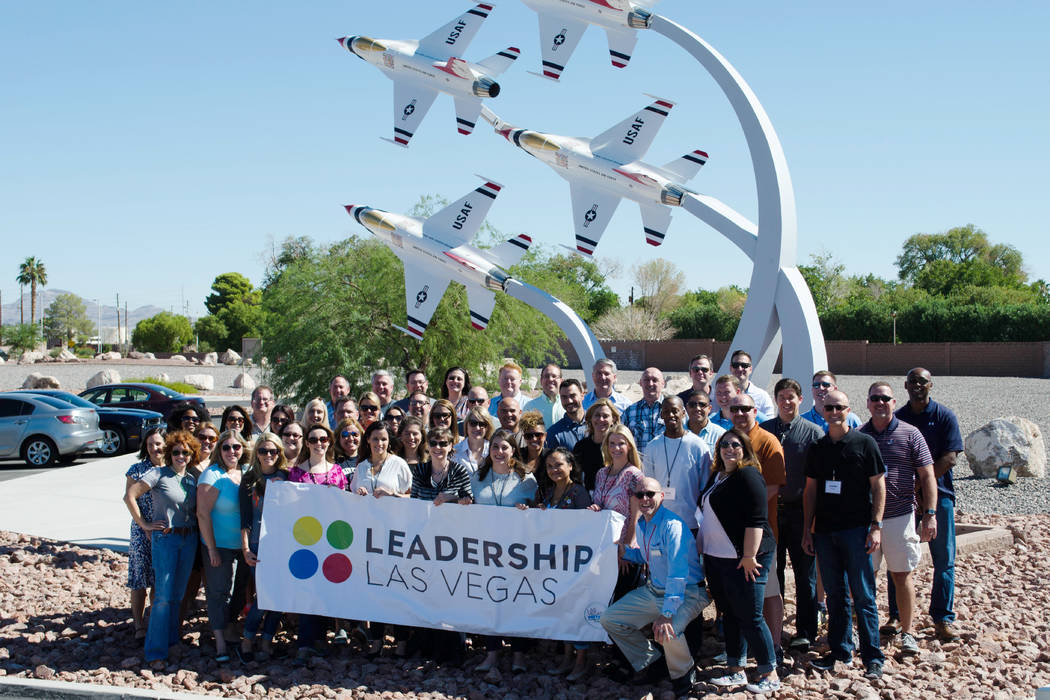 The Leadership Foundation of Greater Las Vegas is accepting applications from professionals looking to develop their leadership skills.
"We continue to be one of the fastest-growing communities in the country," said Cara Clarke, executive director of the foundation. "If we're going to continue to thrive as a community, we need leaders who understand who we are as a community, who are connected to each other, and who are committed to impacting change that is beneficial to all."
The foundation, affiliated with the Las Vegas Metro Chamber of Commerce, has two 10-month programs available, Leadership Las Vegas and Leadership Advance.
The Leadership Las Vegas program is for executives and accomplished professionals to learn about sectors and industries and how to make a positive impact in the community.
"It's a real deep dive into the region, its challenges and opportunities to become more effective leaders and change agents," Clarke said.
More than 1,300 participants have graduated from Leadership Las Vegas since its inception in 1986.
Clarke said many have gone on to shape and impact the community in roles including serving in Congress, the Legislature, local government, the judiciary, city, state and federal agencies, the military and nonprofit boards, and as employers, entrepreneurs and business executives.
Leadership Advance is for emerging and midlevel professionals. The program combines community learning with leadership training.
"Each class has actual leadership training with a facilitator," she said.
Both program start out with a two-day retreat, and then each class meets once full Friday every month through June, she said.
Contact Nicole Raz at nraz@reviewjournal.com or 702-380-4512. Follow @JournalistNikki on Twitter.
Application information
Applications for the Leadership Las Vegas program are due May 18.
Potential applicants can learn more about the program at a Recruitment Mixer on May 2, 5:30-7:30 p.m., at The Smith Center Troesch Studio Theater.
Applications for Leadership Advance are due June 1.
Potential applicants can learn more about the program at a Recruitment Mixer on May 25, 5:30-7:30 p.m., at the Chamber.