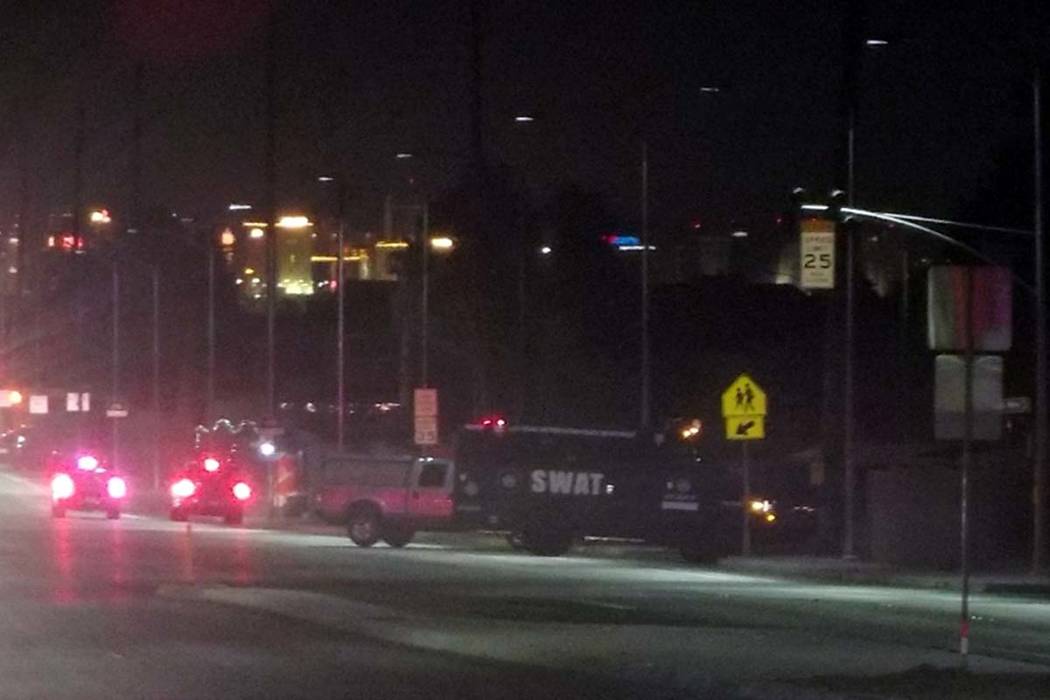 A man is in custody after barricading himself on a roof for three hours in the west valley.
Police responded just before midnight Wednesday to a domestic disturbance call in a neighborhood near Durango and Westcliff drives, according to Metropolitan Police Lt. David Gordon.
The call escalated when the man broke into a residence and took a knife, Gordon said. The man then climbed onto the roof of a home on the 200 block of Roland Wiley Road and began throwing roof tiles at officers.
Police took the man into custody about 3:15 a.m., Gordon said. A metro officer was injured while chasing the man before he climbed onto the roof.
The man was taken to a hospital for evaluation after he was arrested, Gordon said.
After the barricade, shattered roof tiles lay scattered across the street in front of the home. Neighbors ventured outside and used the light from their cell phones to check for damage on cars parked along the street.
Contact Max Michor at mmichor@reviewjournal.com or 702-383-0381. Follow @MaxMichor on Twitter.