Man gets 28 to life for killing of 22-year-old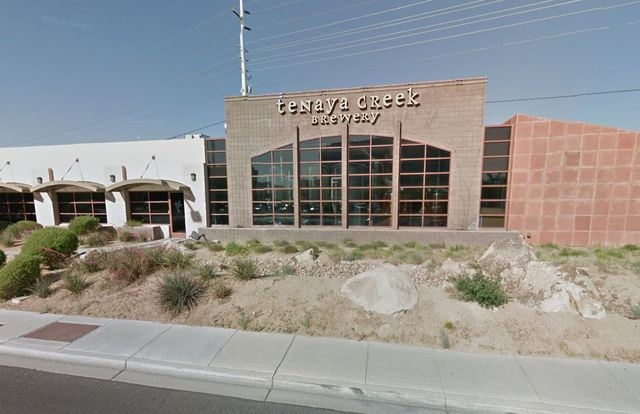 A man who once faced the death penalty for fatally shooting 22-year-old Mike Portaro will get a chance at parole, a judge decided Thursday.
Brandon Hill was convicted earlier this year in the March 2011 slaying outside the Tenaya Creek Brewery at 3101 N. Tenaya Way. After the jury reached its decision, Portaro's mother, Cynthia Portaro, approached prosecutors and said she did not want to see Hill put to death.
After a lengthy sentencing hearing Thursday, at which both Portaro and Hill spoke, District Judge Elissa Cadish ordered Hill to serve 28 years to life in prison.
Cynthia Portaro called the sentence "light," but said that she was glad the criminal case against Hill was finished.
Hill apologized to Portaro after the jury verdict and at the sentencing.
"My words can't give them their loved one back," he said. "But if it was possible I'd give my own life."
Five months after Mike Portaro died, his sister Christina Portaro was killed in an ATV crash. Their father, Richard Portaro, Cynthia Portaro's husband, died on Thanksgiving last year.
At Hill's trial, prosecutors showed jurors surveillance video from the brew pub's parking lot that appeared to show a young man wearing a hooded sweat shirt and white shoes and smoking a cigarette.
They also presented evidence that tied Hill directly to Mike Portaro's slaying: a cigarette found outside the bar that had Hill's DNA, Portaro's blood on Hill's shoes, the gun used in the slaying that was recovered near Hill during an April arrest and forensic evidence found inside Portaro's car, which was stolen the night he was killed.
At the hearing Thursday, she spoke of the impact of first losing a son, then a daughter and her husband.
"I have that life sentence," she said. "I am sentenced to live without my family. I didn't cause any of this to happen, but I am sentenced to a life of grief."
After her son was slain, Cynthia Portaro started Mourning Hope of Las Vegas, a support group to help herself and others cope with the loss of loved ones. The faith-based group meets at the International Church of Las Vegas, 8100 Westcliff Drive.
Since speaking out against the death penalty after Hill's trial, Portaro has been invited to forums about capital punishment, including one at UNLV earlier this week. She plans to attend a Death Penalty Focus ceremony in Beverly Hills, Calif., next month.
Members of Hills family said they wanted to reach out to Portaro after the trial and express their sympathy.
"There's nothing I could say to her to apologize," said Hill's sister, Talarisha Hill, as she cried. "I get to go see him. She's got her baby in a grave."
Contact reporter David Ferrara at dferrara@reviewjournal.com or 702-380-1039. Find him on Twitter: @randompoker.