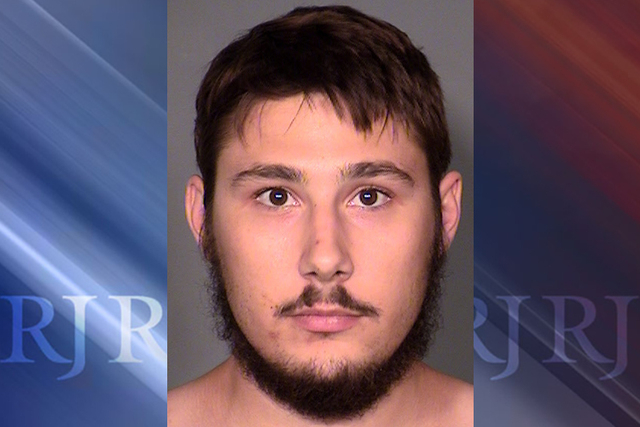 A man who killed a 67-year-old bicyclist in a hit-and-run crash was ordered Tuesday to serve 6 to 15 years in prison.
Zoltan Istvan Pentek, 22, of Las Vegas, pleaded guilty in August to one count of DUI resulting in death, according to court records.
Pentek was arrested by Nevada Highway Patrol about 10 minutes after he fled the June wreck that left Larry Martinez dead and caused two other collisions, according to police.
Martinez was struck and killed June 4 near the intersection of Charleston Boulevard and Mojave Road, police said. He was wearing a reflective vest and riding a Specialized Hard Rock GX mountain bike when he was hit from behind.
The driver who struck him in a dark green, four-door, 1999 Honda Civic DX took off, police said.
But parts of the Civic that struck Martinez were found near the bike, police said.
While Pentek was being taken into custody, a Glock 19 with a full magazine and one loaded chamber fell from his shorts, an arrest report stated. Troopers also found a half-full bottle of Captain Morgan on the floor in the backseat of the Civic.
Contact reporter David Ferrara at dferrara@reviewjournal.com or 702-380-1039. Find him on Twitter: @randompoker