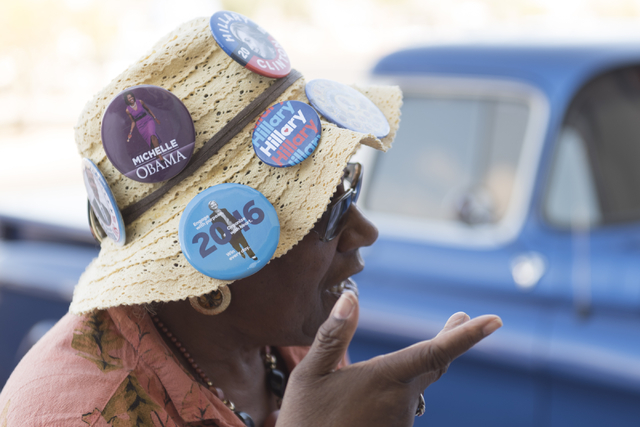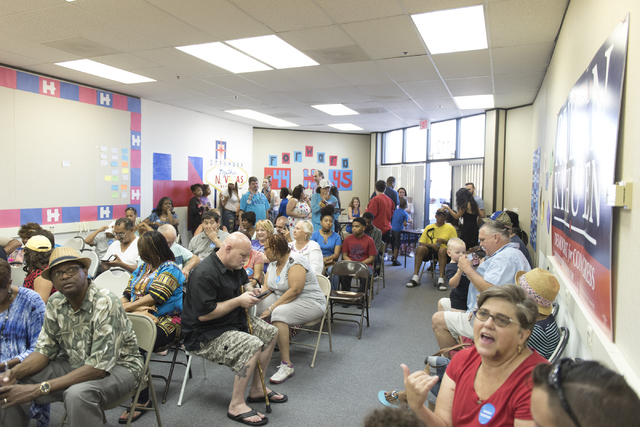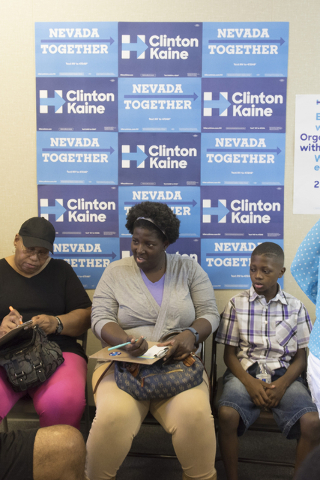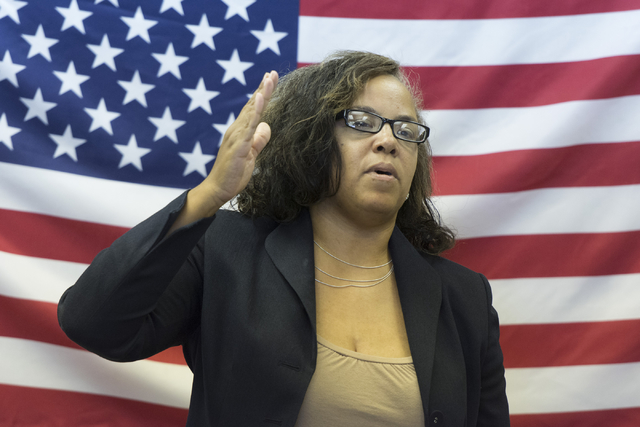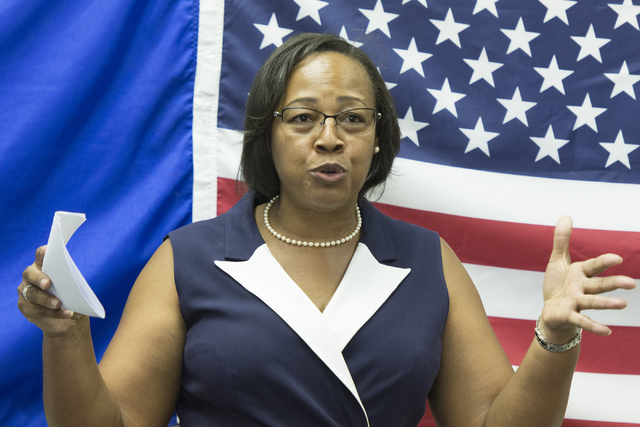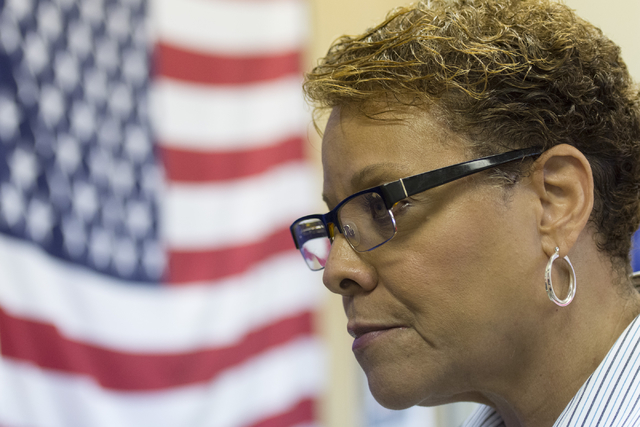 With 71 days left until the general election, two groups backing Hillary Clinton opened a coordinated campaign office in North Las Vegas. It's the 12th Democratic campaign office in what has become an important swing state in the presidential race.
Nevada Democrats and Hillary for Nevada opened the office at 3925 N. Martin Luther King Blvd. A grand opening event Sunday drew a standing-room-only crowd of about 140 people.
"The Nevada Dems and the Hillary campaign together, are opening offices across the state to make sure we have places, hubs in the communities where people work and live in," said Miguel Ayala, Nevada Communications Director for Hillary for America. "We want to help bring the communities together, organize and help them get their neighbors out to vote."
The upcoming Labor Day holiday will be a "day of action" for the office's volunteers to register voters.
Michael Adams, a 68-year-old North Las Vegan who has volunteered at phone banks, attended the grand opening. He said he believes it's his duty to be active in Clinton's campaign because she stands for most of the issues he supports.
"It's a Sunday afternoon and football has started to some extent, so there are a lot of places people could be," said state Sen. Pat Spearman, D-Nev. "But they all gathered here today because this is important."
According to the secretary of state's website, Assembly District 7, where the office is located, had 16,291 registered Democrats compared with 5,349 registered Republican voters as of July.
"It's important when you go into that booth, that up and down the ticket, you elect Democrats," Spearman said. "Democrats in the White House. Democrats in the Senate. Democrats in the House of Representatives."
Gregory Smith, president of the North Valley Democratic Club, a for-profit group, said he doesn't see voter apathy as an issue in this election, because he believes local voters learned a lesson in 2014's midterm voting. For example, he said, Democrat Steven Horsford lost his seat in the House of Representatives to Republican Cresent Hardy.
"The Democratic community is fuming about how poorly we performed in 2014, and we're not going to let it happen again," Smith said. "We had enough registered Democrats, but we lost some really important seats."
Contact Natalie Bruzda at nbruzda@reviewjournal.com or 702-477-3897. Find @NatalieBruzda on Twitter.