8 suffer minor injuries in explosion on Reno campus
Updated July 5, 2019 - 6:22 pm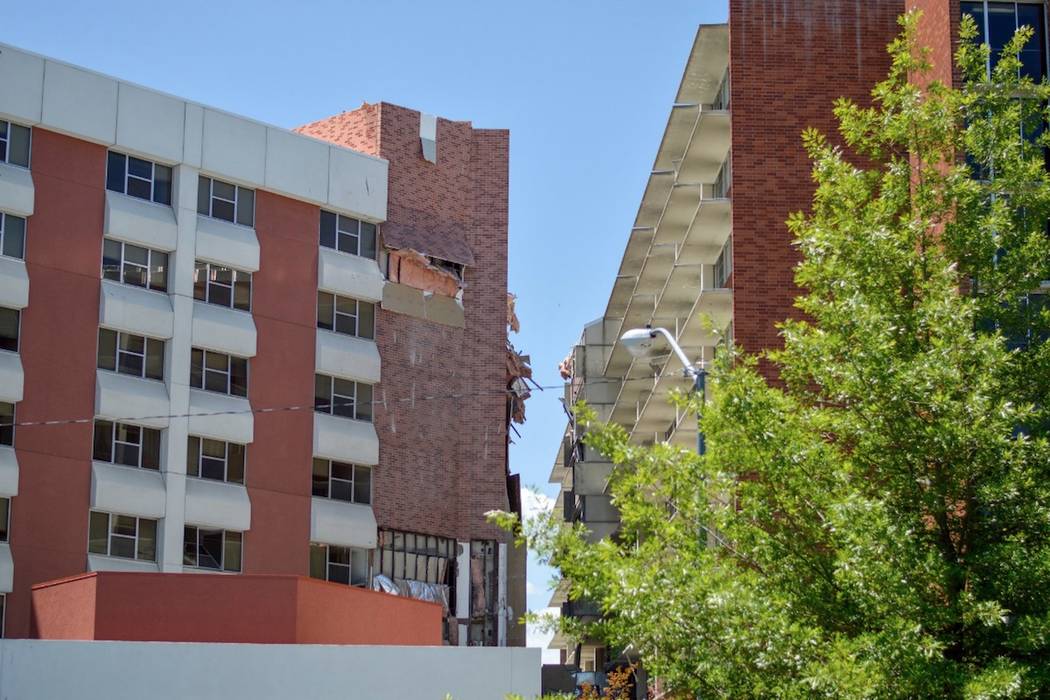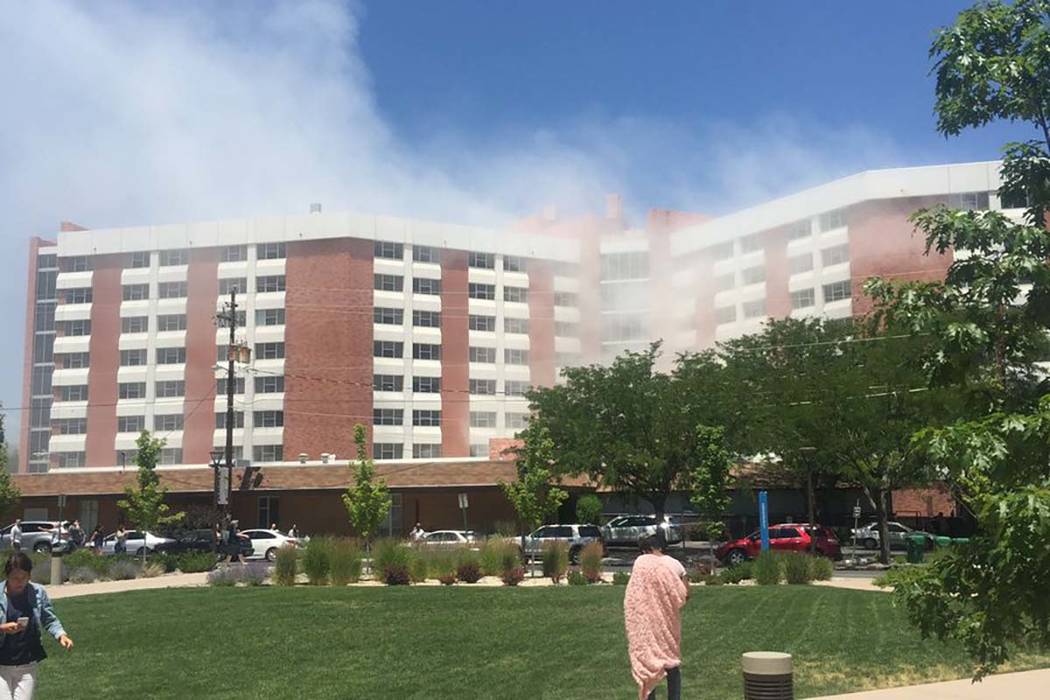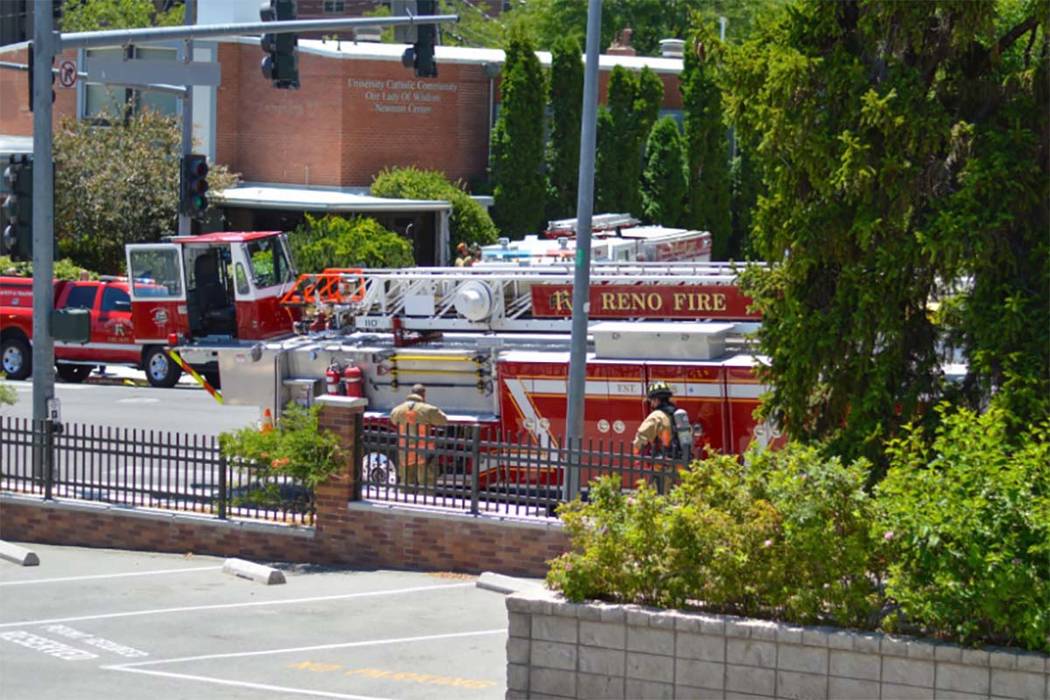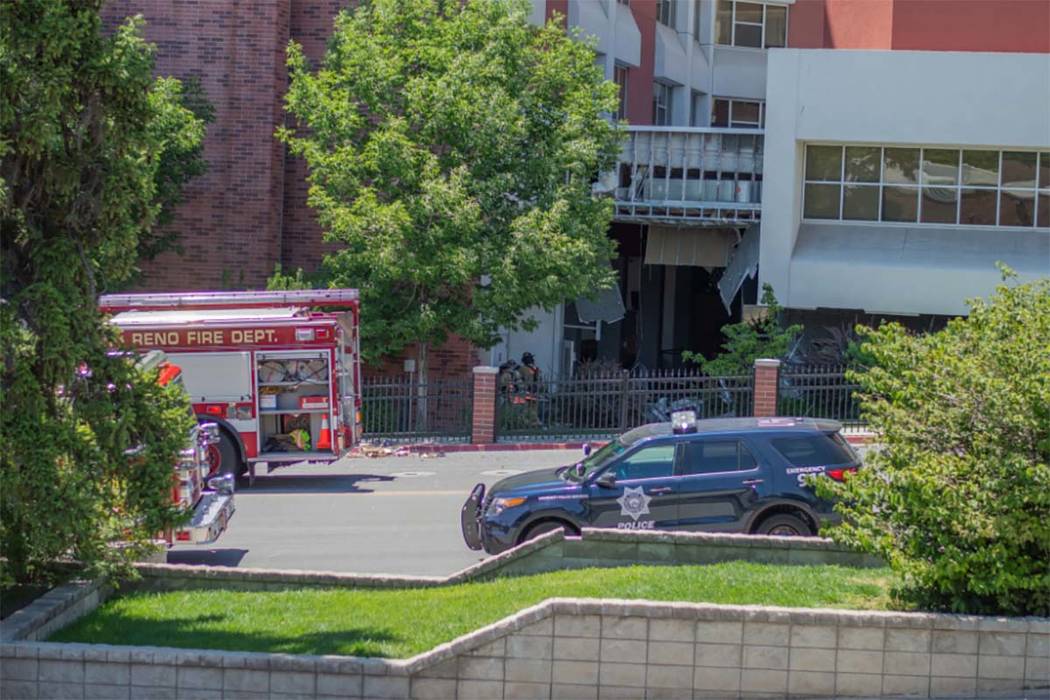 RENO — A dormitory explosion rocked the University of Nevada, Reno campus Friday, causing major damage and injuring eight people, according to fire officials.
Steve Leighton, chief of the operations division for the Reno Fire Department, said six people were treated at the scene for their injuries. Two others were taken to the hospital and were released shortly after, Leighton added. All of the injuries were considered minor.
The Fire Department responded to UNR's Argenta Hall around 1 p.m. after receiving calls of a fire alarm. Firefighters met a person outside the building who told them a small explosion had occurred in the basement of the dormitory.
A second, larger explosion came minutes later, causing "major damage" to the dorm building and to the adjacent Nye Hall, Leighton said.
Officials were unsure of the cause of the explosion.
"Law enforcement are not looking for any suspects. We are under the assumption of a mechanical failure," UNR Police Chief Todd Renwick said.
Isaiah Davenport, a 21-year-old human development and family studies major, was on the upper floors of the building when the fire alarm rang out. He rushed downstairs and met up with friends outside the building and across the street.
Less than five minutes later, the bottom floor of the dorm erupted in a tower of debris and smoke.
The sound was "like a big car crash," Davenport said.
Argenta Hall sustained damages following a loud explosion. Virginia St. is partially closed off in front of the building. pic.twitter.com/UNrPXVeFxq

— KUNR Public Radio (@KUNRPublicRadio) July 5, 2019
Danny Rhodes, 20, was in the dorm's first-floor dining hall when the alarm went off and also left before the larger explosion triggered.
"I still feel it in my heart," Rhodes, grasping his chest, said nearly two hours after the blast.
The basement where the explosion was believed to have happened still had more than 2 feet of water in it Friday afternoon, and that was slowing the investigation of the building, Leighton said.
Leighton said officials were concerned about the structural integrity of the building, and a team of building engineers had been called in to assess if and when the building would be safe for people to enter.
Contact Review-Journal Capital Bureau Chief Colton Lochhead at clochhead@reviewjournal.com or 775-461-3820. Follow @ColtonLochhead on Twitter.