Bundy vs. BLM: Interest in cattle dispute widens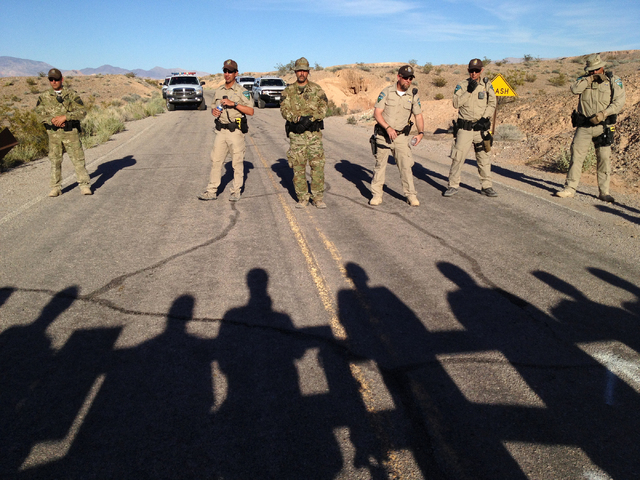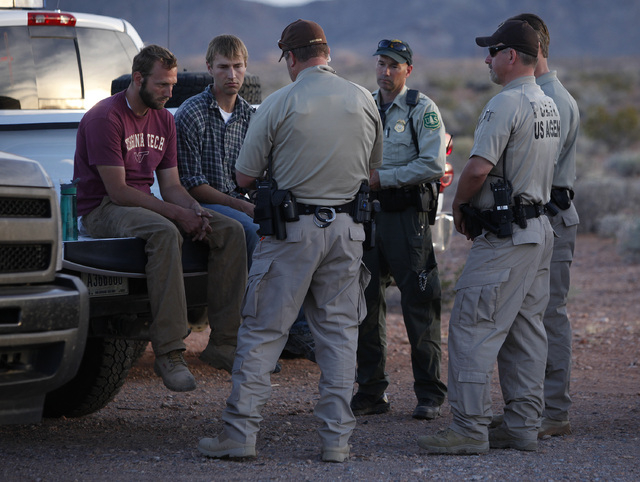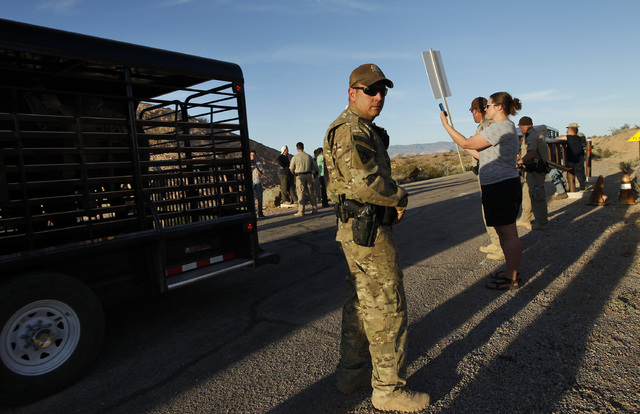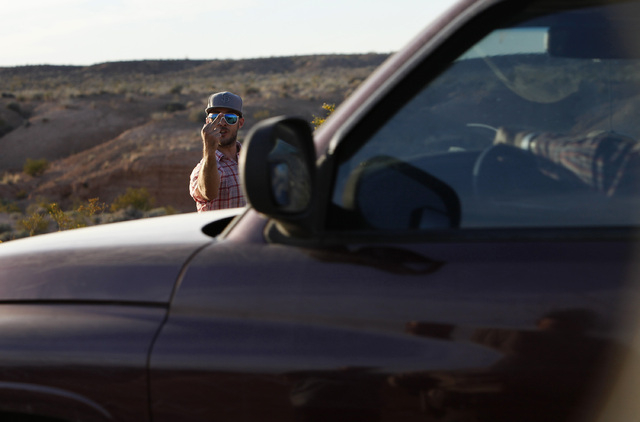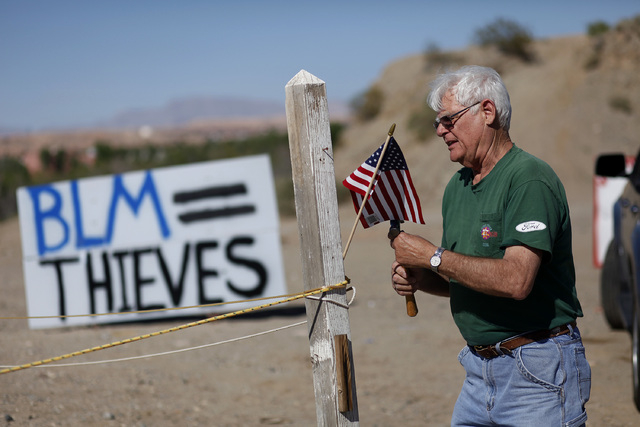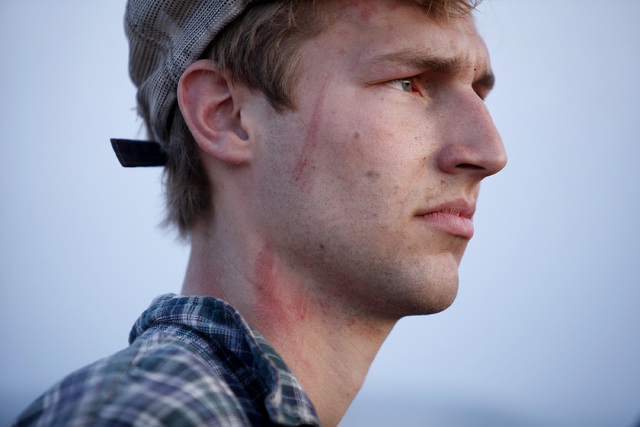 The Bureau of Land Management quietly dismantled its so-called "First Amendment areas" in northeastern Clark County on Thursday, as the fight over Cliven Bundy's cattle widened into a national debate about states' rights and federal land-use policy.
State lawmakers from Arizona to Washington are headed for Nevada to rally alongside the Bundy family and its supporters. Most of them are tea party Republicans or Libertarians associated with a patriot group known as the Oath Keepers.
Several of the elected officials said they were drawn into the issue by video footage of Wednesday's clash between angry protesters and BLM rangers that shows Bundy's sister being tackled to the ground and one of Bundy's seven sons being shot with a stun gun.
"Watching that video last night created a visceral reaction in me," said Arizona Rep. Kelly Townsend, a tea party Republican who is driving up from Phoenix to take part in a rally with lawmakers and Oath Keepers near the Bundy ranch Monday. "It sounds dramatic, but it reminded me of Tiananmen Square. I don't recognize my country at this point."
Nevada Assemblywoman Michele Fiore, R-Las Vegas, called the footage "horrifying." The pro-gun lawmaker has made two trips to the Bunkerville area in the past two days so she could meet with protesters, "protect our Nevadans and keep the peace."
"I'm highly offended by the feds coming in as aggressively as they have," Fiore said.
Federal officials have said the large law enforcement presence and high level of security come in response to direct and indirect threats of violence made by Bundy family members and others.
Before the federal roundup of Bundy's livestock began, the BLM set up two orange plastic pens as rallying points for demonstrators wanting to protest the ongoing operation on federal land 80 miles northeast of Las Vegas. The move drew criticism from elected leaders and others. In a statement Tuesday, Gov. Brian Sandoval said the First Amendment areas were "offensive" and called on the agency to remove them.
During a conference call with reporters Thursday afternoon, Amy Lueders, state director for the BLM in Nevada, said the agency heard the governor's concerns and "made some adjustments" to address them.
"We are allowing people to congregate on public land as long as they don't inhibit the operation," she said.
Bunkerville resident Jim Olson lives across the street from where one of the First Amendment areas was set up. He said it reminded him of East Berlin during the Cold War, and he was glad to see a crew of BLM firefighters take it down Thursday morning.
"It took five minutes. They hooked a truck onto it, and bing, bang, boom the fence was gone," Olson said. "Of course the publicity has just been horrid, and they (BLM officials) are not handling it very well."
The Bundy family and its supporters have established their own rally area on private property along state Route 170 near the Virgin River. The "First Amendment areas" went largely unused, except as a repository for protest signs bearing slogans such as "1st Amendment isn't an area" and "1st Amendment: Corralled like an animal."
Almost 600,000 acres of public land has been temporarily closed to the public as more than 900 cattle are rounded up from a vast swath of mountains and desert where Bundy has left his livestock to roam even though he hasn't paid federal grazing fees since 1993.
The BLM's Lueders said the seizure of cattle on federal land was being done as a "last resort," and there is only one person to blame for the situation.
"Mr. Bundy is breaking the law, and he has been breaking the law for 20 years," she said. "He owes the taxpayers of the United States over $1 million."
Townsend, the lawmaker from Arizona, said Bundy "may be in the wrong as far as the law is concerned," but the way the roundup is being conducted is "un-American."
She is part of a delegation of sympathetic state lawmakers, former law enforcement officers and military veterans who have been invited to stand with the Bundys and camp at their 160-acre ranch, with certain conditions.
On the Oath Keepers' Facebook page, those planning to make the trip are instructed to bring cameras and "film everything" but not to wear military camouflage or openly carry rifles.
"Any rifles people may have with them need to stay in the vehicles," the post says.
Gov. Sandoval is urging "all individuals who are near the situation to act with restraint."
"Although tensions remain high, escalation of current events could have negative, long lasting consequences that can be avoided," he said in a statement Thursday.
Review-Journal writer Ben Botkin and photojournalist John Locher contributed to this report.