Carson City Assemblyman Pete Livermore dies
October 20, 2014 - 3:00 pm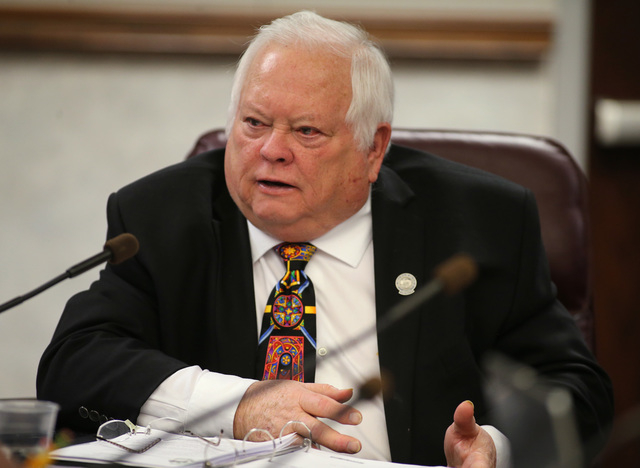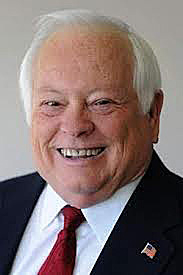 CARSON CITY – Long-time capital businessman and elected official Pete Livermore died Monday of a heart attack at Carson-Tahoe Regional Medical Center. He was 73.
Livermore, a Republican, served two terms in the Nevada Assembly but decided not to run for a third term this year.
He was a member of the Carson City Board of Supervisors, serving from 1998 to 2010; was mayor pro tem of Carson City, from 2004 to 2006; and served as a trustee of the Carson Tahoe Hospital from 1995 to 2011.
Livermore was born in New Orleans in 1941. He served in the U.S. Marine Corps from 1958 to 1962.
He was stationed near Carson City during his service, which is where he met his wife, Laurie. When he finished his tour of duty he settled in Carson City, starting a family and a career.
The Livermores owned three successful A&W Restaurants.
He was proud of his Irish heritage and known for working with lawmakers on both sides of the aisle.
He also worked tirelessly for youth sports in the capital.
Assembly Speaker Marilyn Kirkpatrick, D-North Las Vegas, called Livermore a fantastic friend in Carson City who was full of life and who loved his adopted town dearly.
"Pete will be missed, but not soon forgotten," she said in a statement. "His speeches on the Assembly floor were always heartfelt and impassioned, and he could bring a smile to everyone's face. Myself, and the entire Assembly Democratic Caucus extend our heartfelt condolences to his family at this difficult time."
Gov. Brian Sandoval said Livermore was a champion of the capital city.
"His legacy touched the lives of countless families across Northern Nevada through his commitment to youth athletics and public service," he said. "I had great respect for Pete and his passion for helping others. He always brightened everyone's day with his attitude, smile and kindness. Nevada and the Legislature lost a great man today and he will be missed. His contributions to the community and the Silver State will be felt for generations."
Assembly Minority Leader Pat Hickey, R-Reno, said Livermore was like a grandfather to his legislative colleagues, "hard-nosed and cantankerous at one moment – generous and full of wisdom, the next."
He will long be remembered by the citizens of Carson City, Hickey said.
Carson City native and Rep. Mark Amodei, R-Nev., recalled that the A&W was "the place to be" growing up.
"As a legislator, Pete's first thoughts were for the people in his district," he said. "He was most influenced by his constituents and did not play party politics. He always felt he was elected to represent all the people in his district. Pete loved Carson City and was proud to represent the capital city. Rest in peace, Marine."
Livermore is survived by his wife, Laurie, and 3 children, Richard, Sheri and Jackie.
Contact Sean Whaley at swhaley@reviewjournal.com or 775-687-3900. Find him on Twitter: @seanw801.