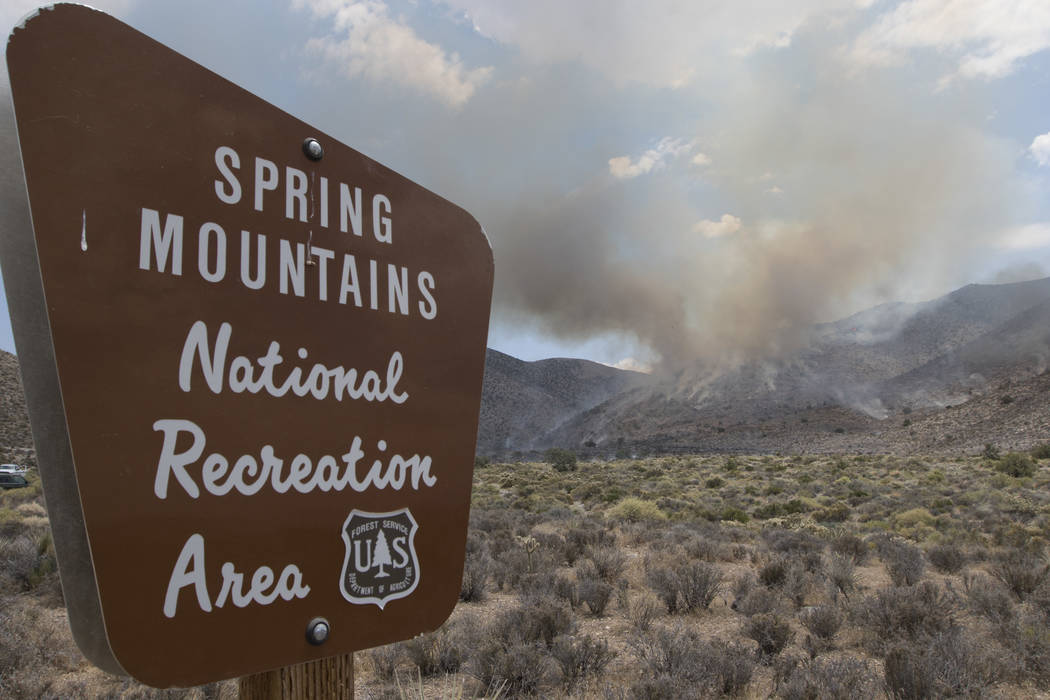 Crews are beginning to contain the wildfire burning on the western side of Mount Potosi, which has grown to about 420 acres.
U.S. Forest Service spokeswoman Marnie Bonesteel reported about 10:30 a.m Saturday that 10 percent of the fire's perimeter has been contained. The fire spread to about 70 more acres overnight, which Bonesteel said is considered minimal growth.
The Potosi wildfire was ignited by a lightning strike Thursday evening.
"The big thing for our guys today is the rocky terrain out there and the extreme heat," Bonesteel said. Saturday's low humidity and chance for thunderstorms are also concerns.
Unauthorized private drone flights over the wildfire have impeded firefighters' progress, Bonesteel said. Most drones fly at the same elevation as the aircraft that survey the area and drop flame retardant from above.
"If they're flying, we can't," she said.
Contact Max Michor at mmichor@reviewjournal.com or 702-383-0381. Follow @MaxMichor on Twitter.