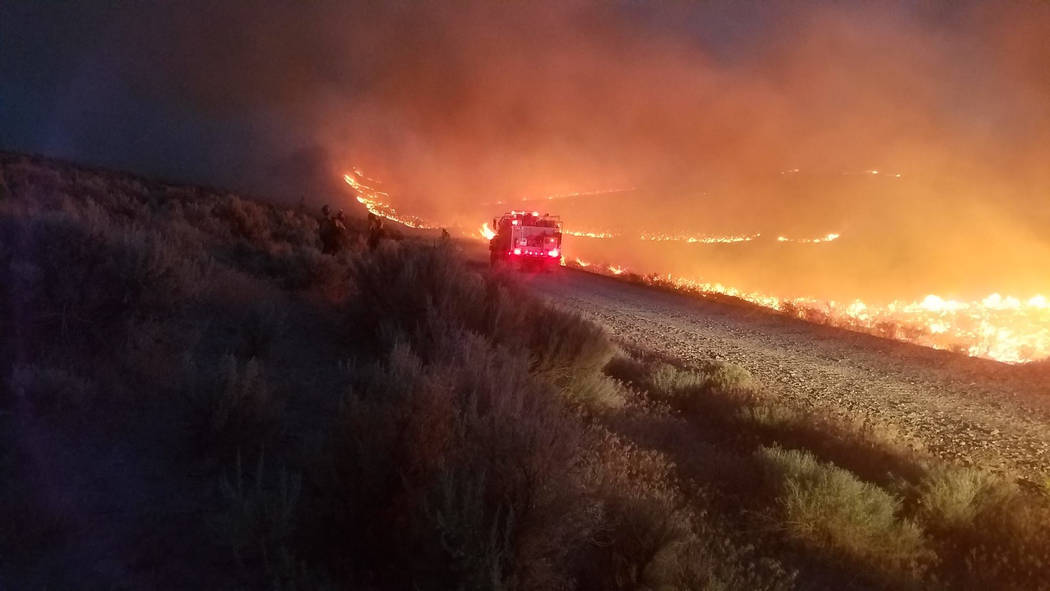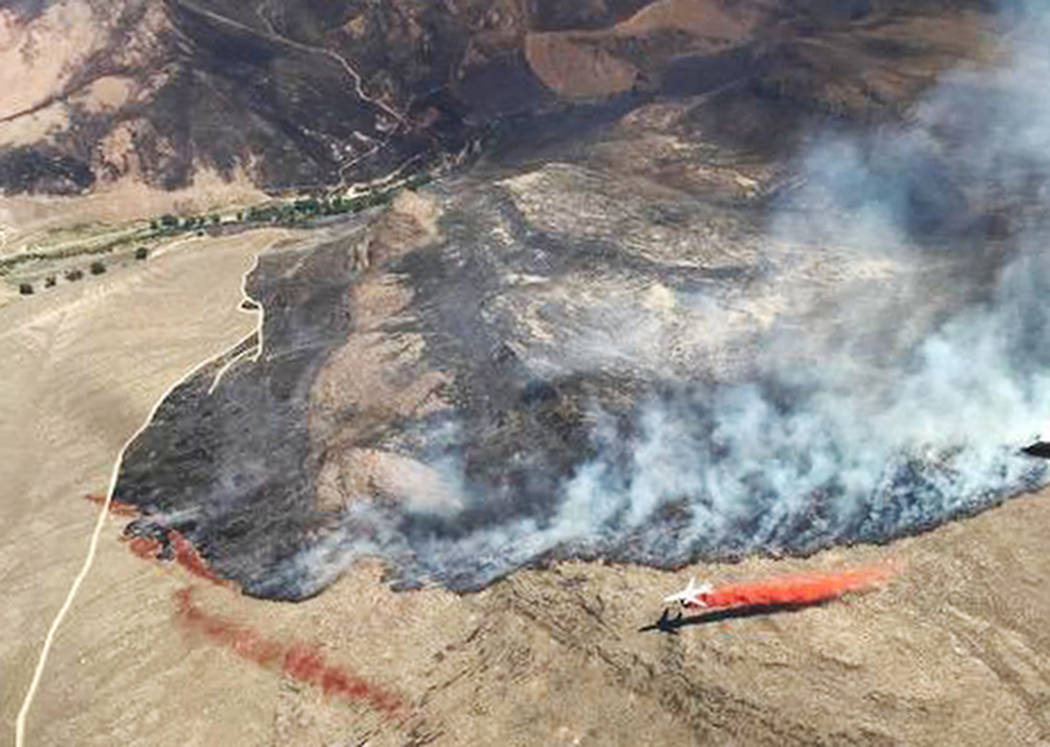 RENO — Lighter winds brought some relief Wednesday to crews working to contain a wildfire in northern Nevada that is so big it can be seen from space.
The flames were nearly halfway contained and no populated areas were threatened, the National Fire Interagency Center said.
Investigators say they suspect Fourth of July campers started the blaze that has burned nearly 700 square miles in a remote area about 20 miles south of the Idaho border.
But the specific cause of the fire first reported on July 5 was still being investigated.
The Federal Aviation Administration has ordered temporary flight restrictions above the fire, which is visible from space, NASA said. No injuries have been reported or buildings damaged.
More than 600 firefighters were battling dry conditions and rough terrain in the high-desert area where temperatures were forecast to approach triple digits again Wednesday. But gusty winds that hampered their efforts the past three days were forecast keep subsiding through the end of the week.
The fire was burning sagebrush and invasive cheatgrass, but firefighters were making "tremendous progress increasing the containment percentage," the National Fire Interagency Center said.
Crews have built a containment line and stopped the fire from moving across the South Fork of the Owyhee River about 16 miles southwest of the Duck Valley tribal reservation near the Idaho line.
The area is dotted with cattle ranches and significant stretches of key habitat for the imperiled sage grouse.