Days after Strip shooting, RiSe festival returns with message of love, healing
October 6, 2017 - 10:54 pm
Updated October 7, 2017 - 12:05 am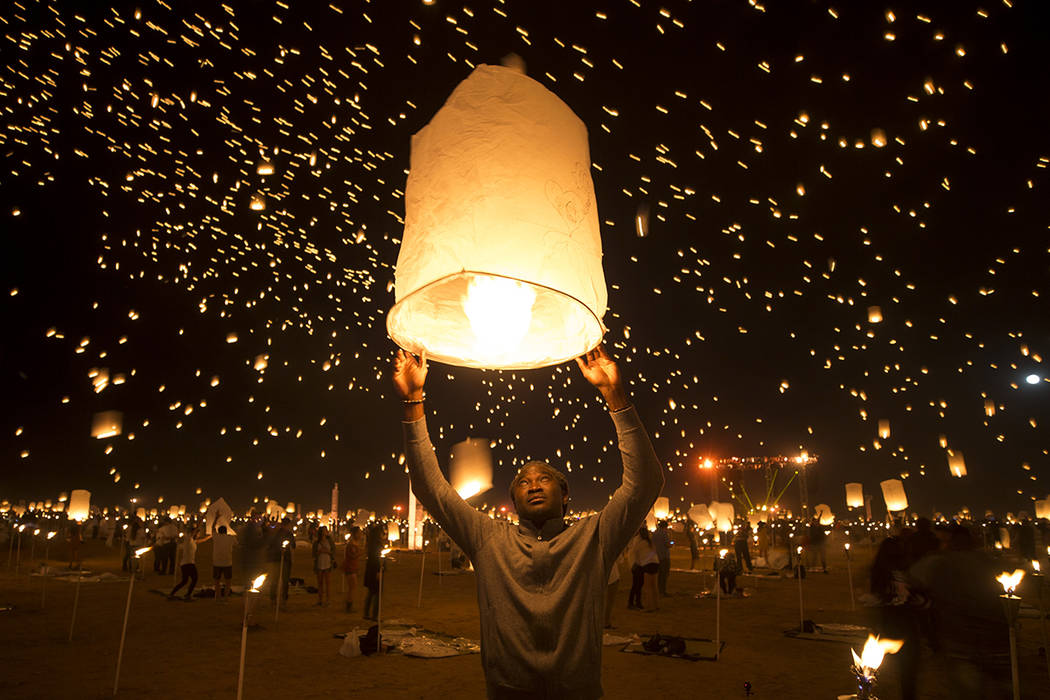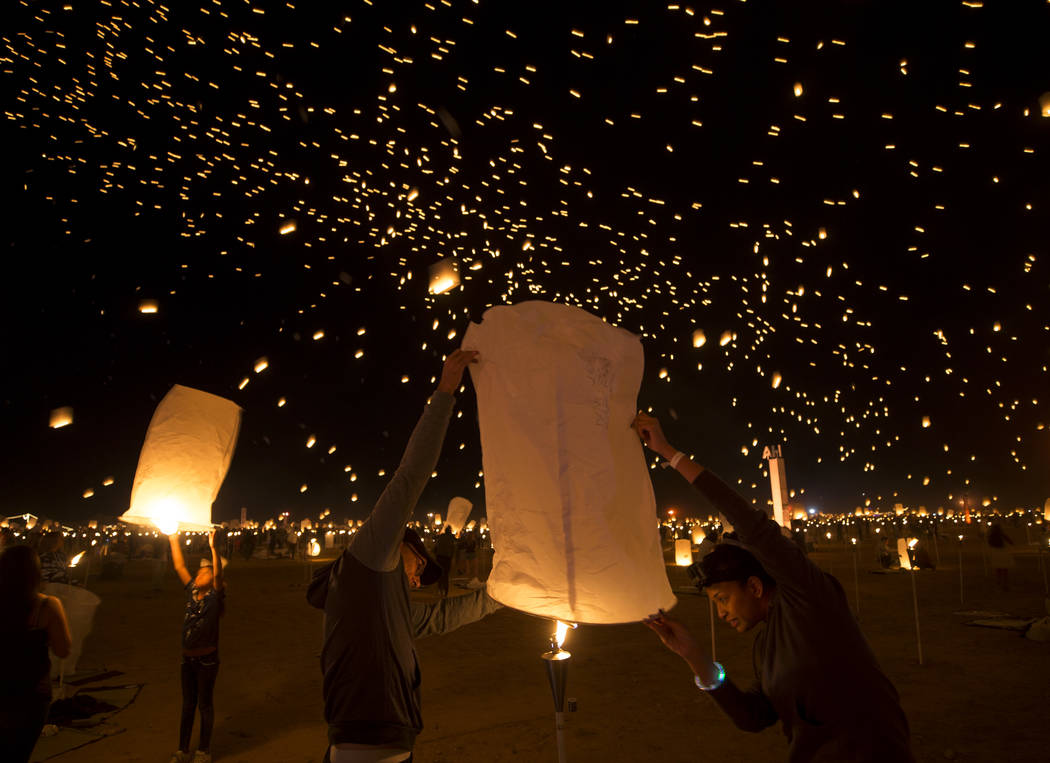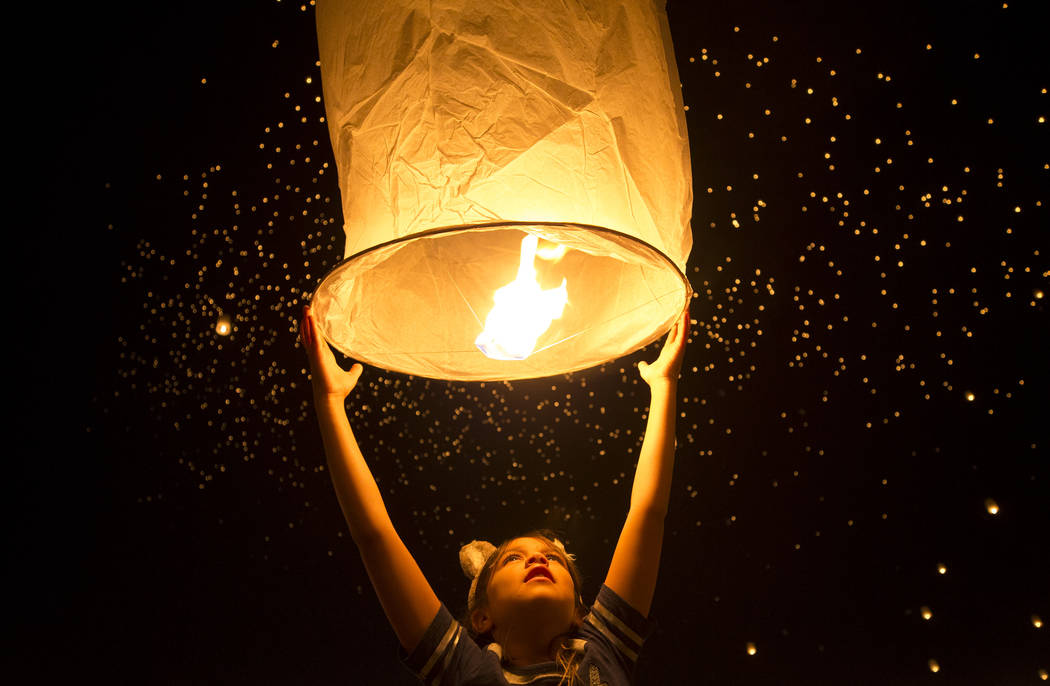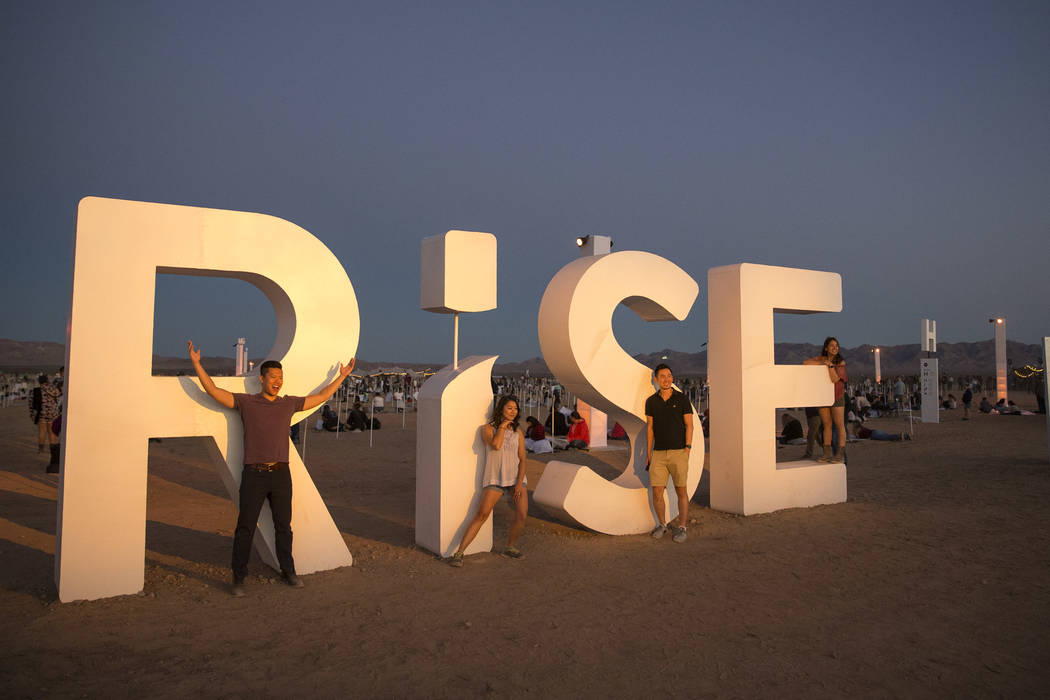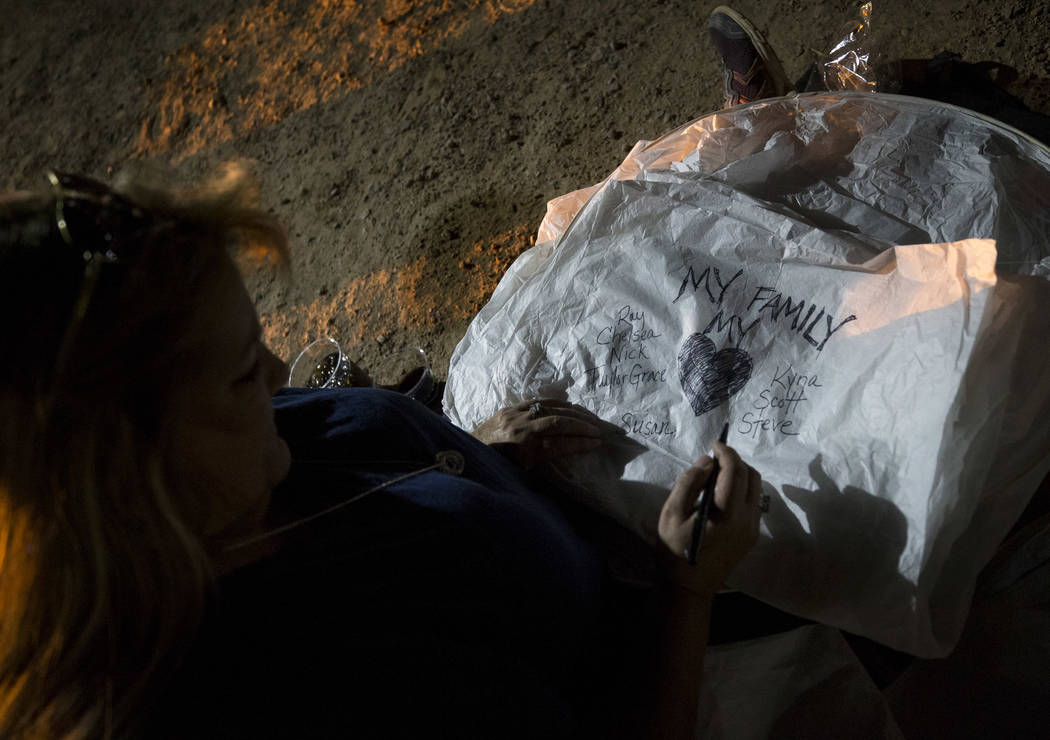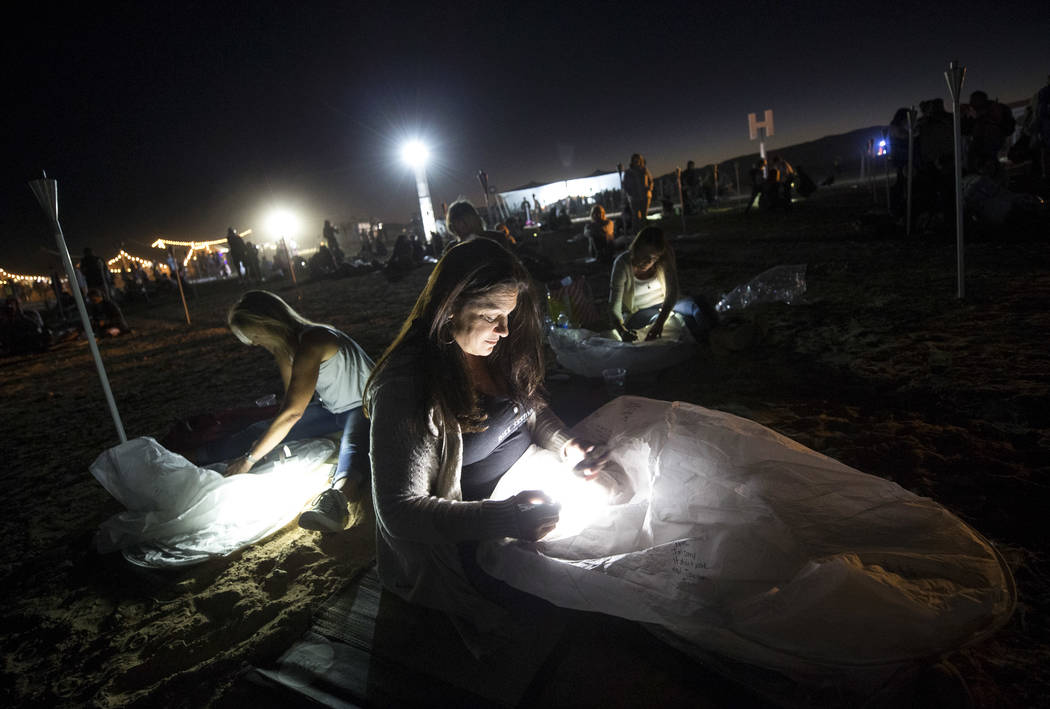 Harold Arres and his six daughters stood around a glowing torch. They held the sides of the white lantern as it burned.
Before they let go, his youngest daughter, Mkilawish, said, "But there's nothing written on it."
Arres smiled. "That's OK. You feel it in your heart."
The lantern joined thousands of others as it floated into the sky. The warm candles lit up the sky as the near-full moon shined on the vast desert at Moapa Paiute Travel Plaza north of Las Vegas near Valley of Fire State Park.
Five days after the massacre at a country music concert on the Strip, the RiSE Lantern Festival held its fourth edition Friday night. It was sold out by Sept. 30, but many festivalgoers had the victims heavy on their mind as they honored those who were lost.
Event organizers considered canceling the festival, estimated to bring in about 13,000 people on Friday and Saturday, but co-founder Jeff Gehring chose not to.
Arres, who came from the Soboba Indian Reservation in Southern California, said the extra security made him feel better.
"It's the safest place to be," he said Friday night as music filled their ears and lanterns levitated over their heads.
In fact, Gehring agreed. The festival added additional law enforcement, metal detectors and other measures.
"We took a step back post-Sunday night to heal with Vegas," he said. "The decision was this festival was needed now more than ever."
At RiSE, festivalgoers write something on their lanterns, whether it's to remember a loved one who died, to set aspirations and goals, or to send off a personal message.
"It's special because it's about love and healing and positivity," he said. "We try to create a blank canvas for the experience."
Scattered throughout the festival, people did just that. They danced barefoot in the desert, munched on Sin City Pizza and lay on their stomachs, scribbling messages on lanterns.
Mimi and Robert Brown memorialized the two babies they lost by miscarriage.
Gabe Douglas and Kristie Parsick, from Las Vegas, were celebrating Parsick's birthday — but Friday they were also counting their blessings for their friends who made it out alive on Sunday night.
"Now, it's just for thanking God," Parsick said. "Tonight, we want good vibes."
In response to Sunday's shooting, the messages in black ink were unanimous:
End hate. Tolerance. Rise above.
Debbie Brawner, who came from Portland, Oregon, scribbled a message to end hate.
"I'm writing this for the world," she said.
Contact Briana Erickson at berickson@reviewjournal.com or 702-387-5244. Follow @brianarerick on Twitter.