DMV says go online to avoid post-holiday crush
November 23, 2015 - 1:41 pm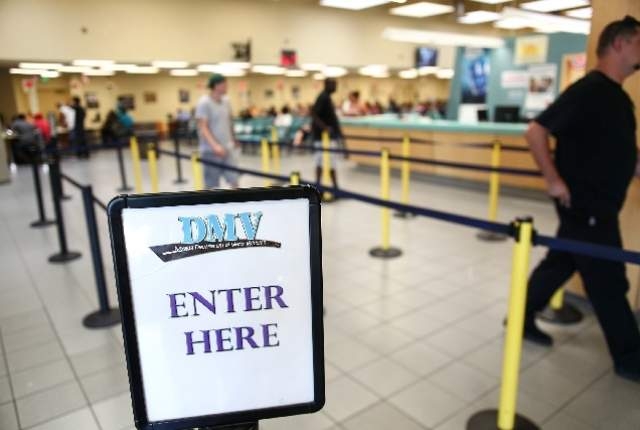 CARSON CITY — After surviving crowds on Black Friday, who wants to jab elbows with throngs of people at the Department of Motor Vehicles?
The Monday after Thanksgiving is usually the busiest day of the year at DMV offices around the state. But officials say most people can conduct their transactions online, saving time and frustration. Offices will be closed Nov. 26-29 for the long holiday weekend.
DMV now offers more than two dozen online services, said Terri Albertson, interim director of the state agency. The website is www.dmvnv.com.
"You should check our website and see if you can get it done online or at a kiosk," Albertson said. Self-service kiosks are at most DMV offices and at 26 supermarkets or other businesses across the state. A list of locations is on the DMV website.
Registration and most license renewals can be done online. It's now also possible to cancel vehicle registrations through the DMV website, as well as obtain a vehicle movement permit. The DMV and Clark County assessor have also updated computer programs to enable veterans to claim registration tax exemptions online.
Other online services include address changes and driver history printouts.
New vehicles also can now be registered through the website.
"If you buy a car from a Nevada dealer during the holidays, skip the trip to the DMV and register it online," Albertson said.
Contact Sandra Chereb at schereb@reviewjournal.com or 775-687-3901. Find her on Twitter: @SandraChereb.