Elko and Eureka counties, mining companies sue over sage grouse
September 25, 2015 - 3:47 pm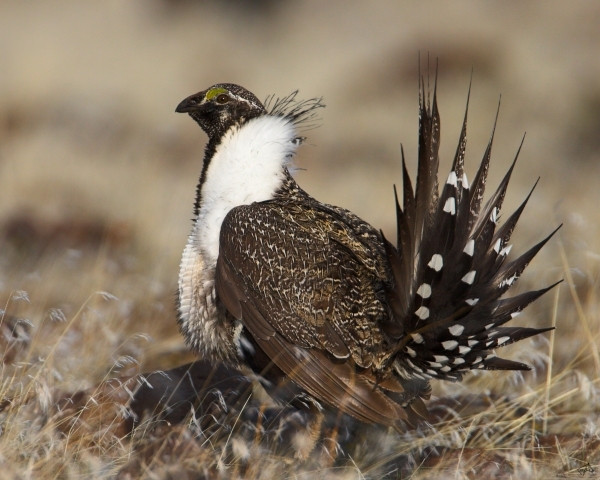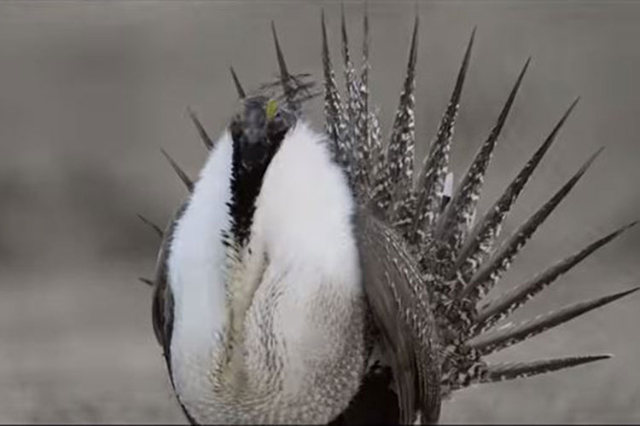 CARSON CITY — Elko and Eureka counties and two mining companies have filed the first lawsuit in Nevada challenging new federal land management plans intended to protect sage grouse, arguing that the rules are overbroad and were imposed in violation of existing law.
The suit filed in U.S. District Court in Reno seeks to block the federal government from implementing the plan that the suit claims will cost the rural communities and industries tens of millions of dollars annually.
Western Exploration and Quantum Minerals are parties to the lawsuit with the counties that names the Department of Interior, Bureau of Land Management, U.S. Department of Agriculture, U.S. Forest Service and various federal officials as defendants.
Filing of the suit late
Wednesday
came one day after Interior Secretary Sally Jewell, joined by Gov. Brian Sandoval and others, announced that the greater sage grouse will not be added to the endangered species list because the bird's habitat in Nevada and 10 other western states is already being protected by "the largest land conservation effort in U.S. history."
Opponents argue those conservation efforts, contained in rules to restrict activities in sage grouse habitat, will cripple rural economies. They also argue the land use plans were approved without proper notice and procedure and run contrary to established law, such as the General Mining Law and National Forest Management Act.
Elko County, according to the suit, stands to lose $31 million annually in agriculture, mining and energy development activity.
Western Exploration owns two projects in Elko County, including 112 unpatented mining claims at Doby George and 331 claims at Gravel Creek. The company argues the Forest Service approved its plan of operations that included provisions to protect sage grouse and has invested millions in the effort. The new environmental protections, the suit said, precludes Western from drilling until mid-July each year.
"At no time prior to June 1, 2015 did the agency ever indicate any of the proposed project area might be considered for withdrawal from mineral entry," the suit said.
Quantum Minerals, a small company with about 120 mining claims in the Jarbidge area, argues it relied on Forest Service expertise and maps that showed no sage grouse habitat in the immediate claim area.
"This sudden termination of Quantum's rights under the general mining law to explore its only project creates such substantial, imminent and irreparable harm that it will destroy Quantum's business," the lawsuit said.
The Nevada lawsuit is not the only one seeking to block the federal regulations. Idaho filed a similar suit
on Friday
.
Contact Sandra Chereb at schereb@reviewjournal.com or 775-687-3901. Find her on Twitter: @SandraChereb