Elko woman admits to trying to bury husband in concrete after killing him
January 20, 2016 - 5:02 pm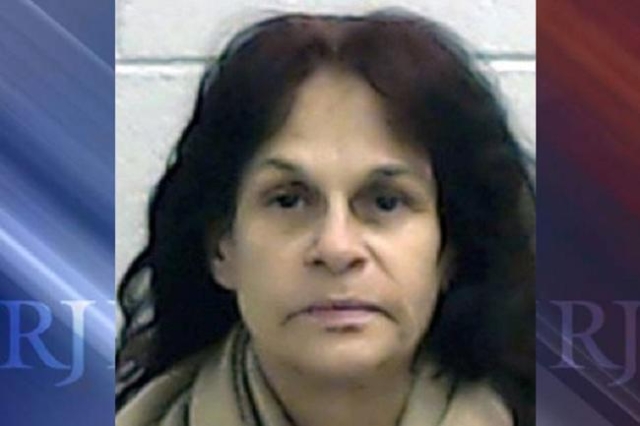 A 57-year-old Elko woman who is accused of killing her husband with a carving knife 12 years ago said in court last week that she and another man tried to encase his body in concrete when they buried him in a shallow grave.
According to Humboldt County Sheriff's detectives, the woman, Pam Erwin, and her alleged accomplice, James Melendez of Lake Havasu City, Ariz., are accused of murdering James Erwin in 2003, the Associated Press reported.
An investigation into Erwin's disappearance was initially launched after immediate family became concerned when they didn't hear from him for some time. As a result, sheriff's deputies conducted a welfare check, but were unable to locate him.
Although Erwin was reported missing from his home in Golconda in December 2003, detectives said they believe he was stabbed in his home a few months prior to his disappearance.
After investigating the case on and off for the past 12 years, detectives received information early last year on a possible area where Erwin's remains might have been, Humboldt County Sheriff Mike Allen said.
"We were able to complete some interviews and recover some evidence that led to the arrest of Pam Erwin and the recovery of James Erwin's remains. We were actually organizing a large search utilizing our search and rescue crews but our detective found it on his own. We were expecting to be out there for hours if not days," Allen told the Associated Press.

"The remains were sent to a DNA lab for testing and determined to be James Erwin," Allen added.
Detectives said they are still investigating the case and that an additional arrest is possible.
Pam Erwin waived her right to a preliminary hearing and is expected to enter a plea deal to a second-degree murder charge. Melendez is awaiting extradition to face charges of being an accessory to murder and conspiracy to conceal or destroy evidence.
Contact Caitlin Lilly at clilly@reviewjournal.com. Find her on Twitter: @caitiesmith