Entrepreneur with roots in Tonopah restoring historic Belvada
October 27, 2018 - 7:40 am
Updated October 30, 2018 - 1:45 pm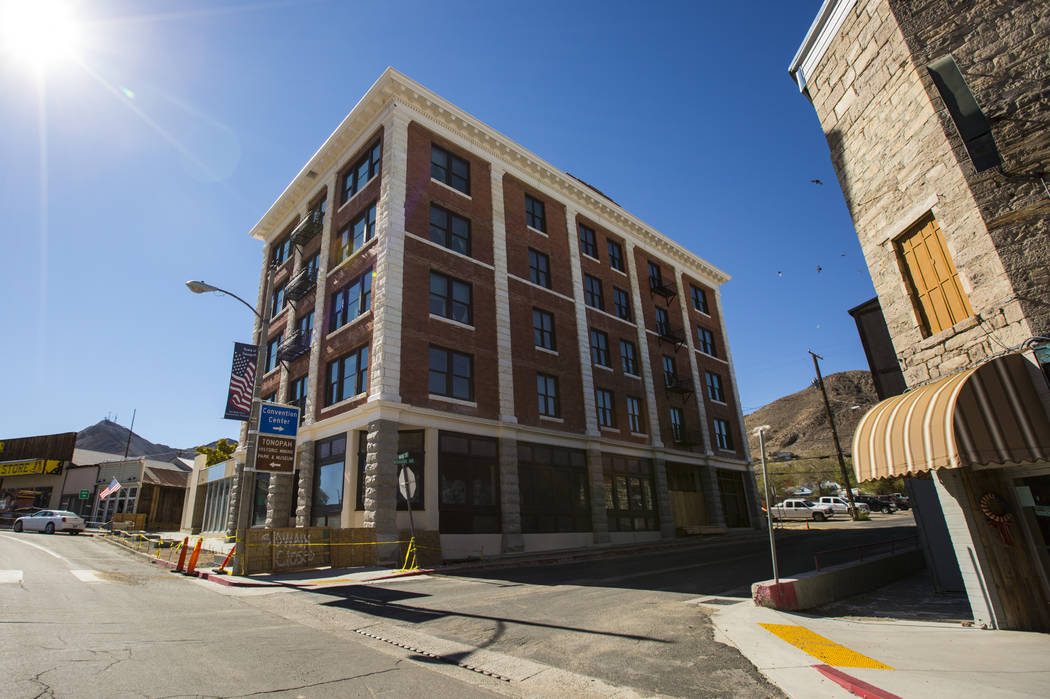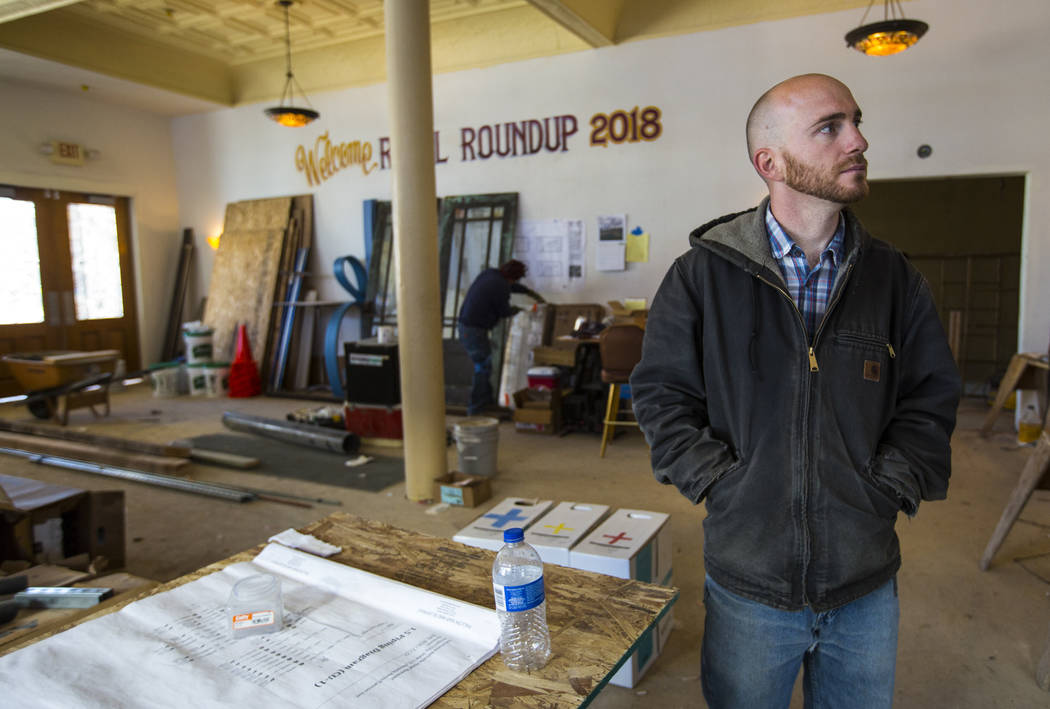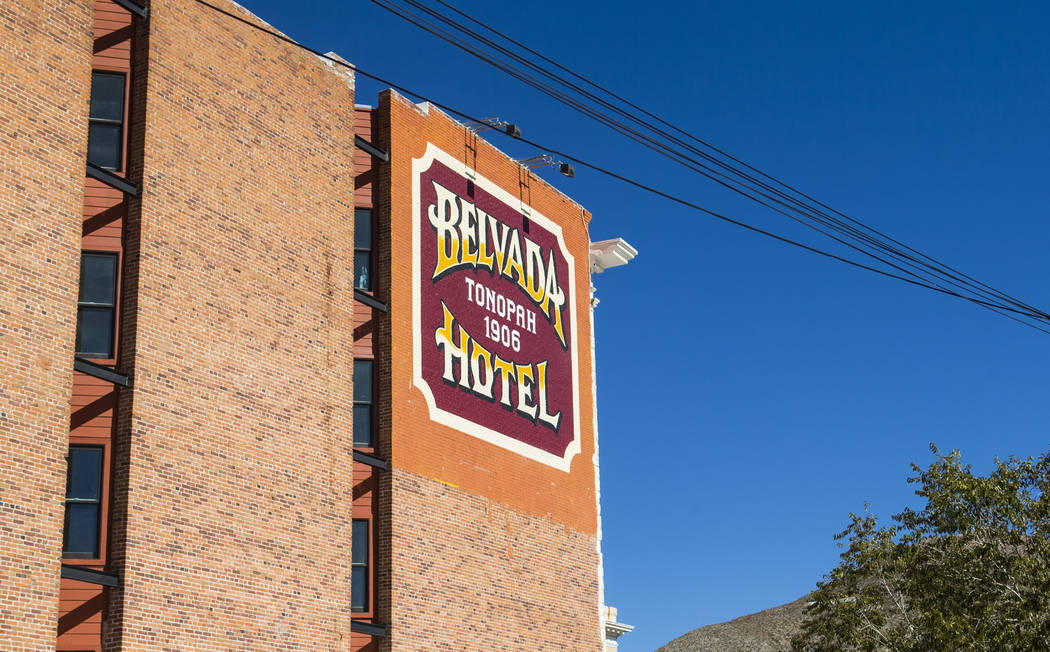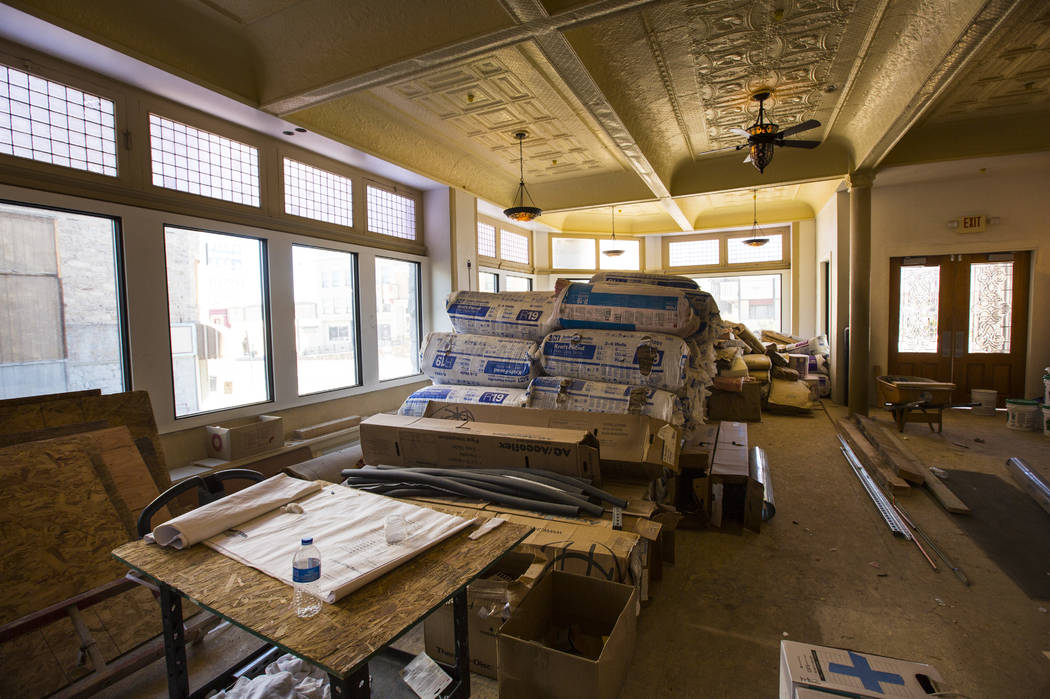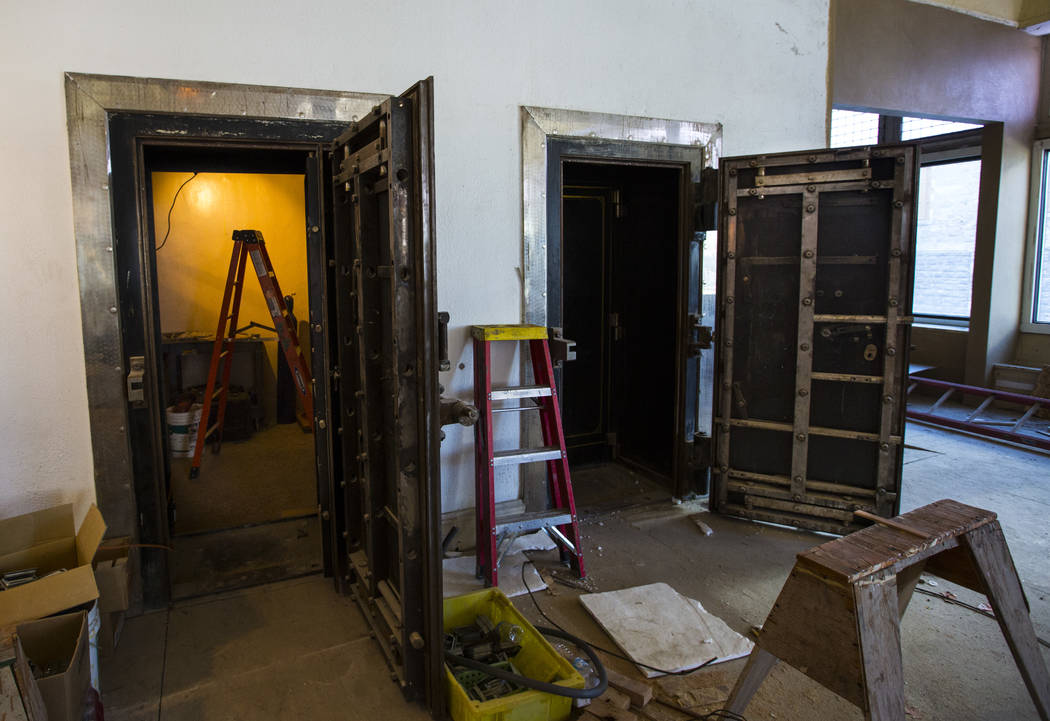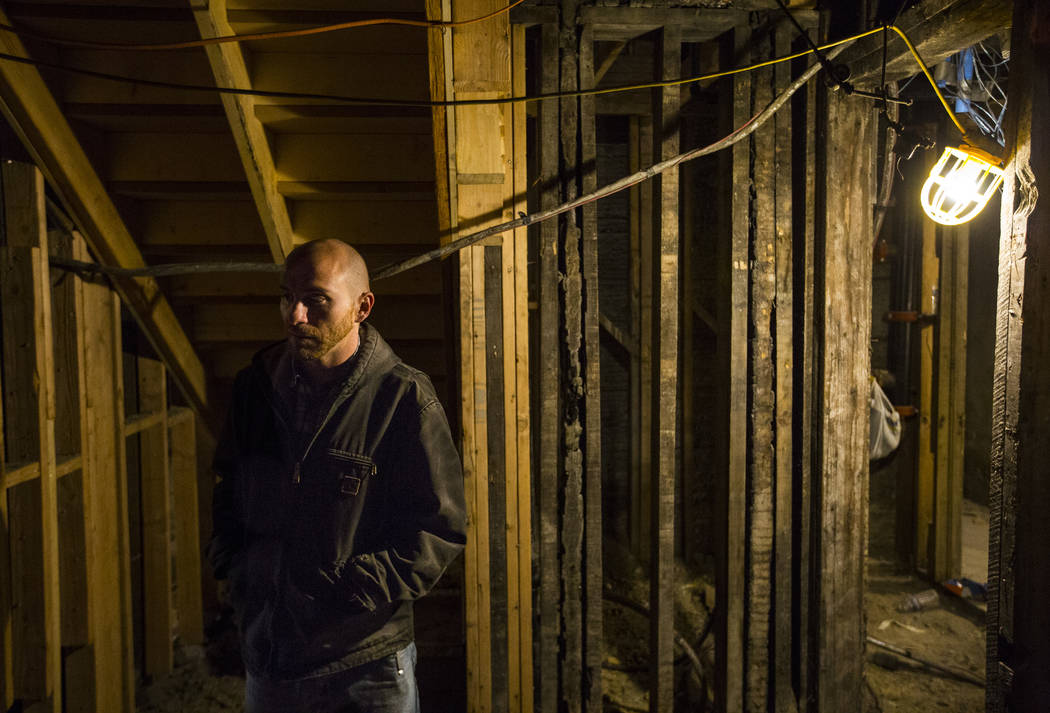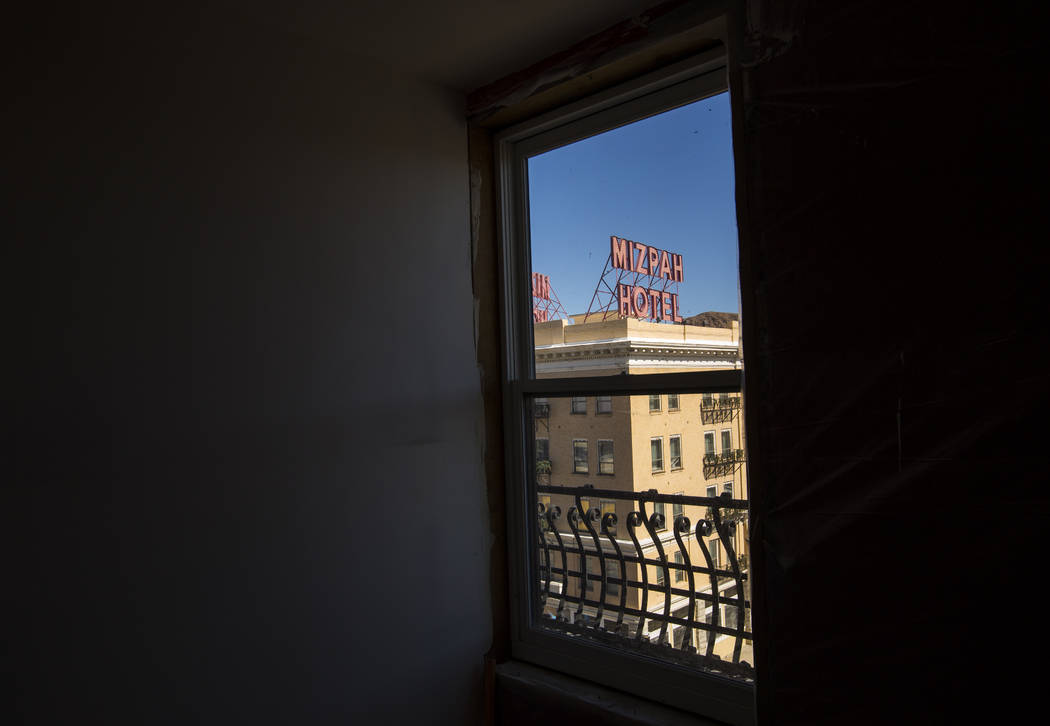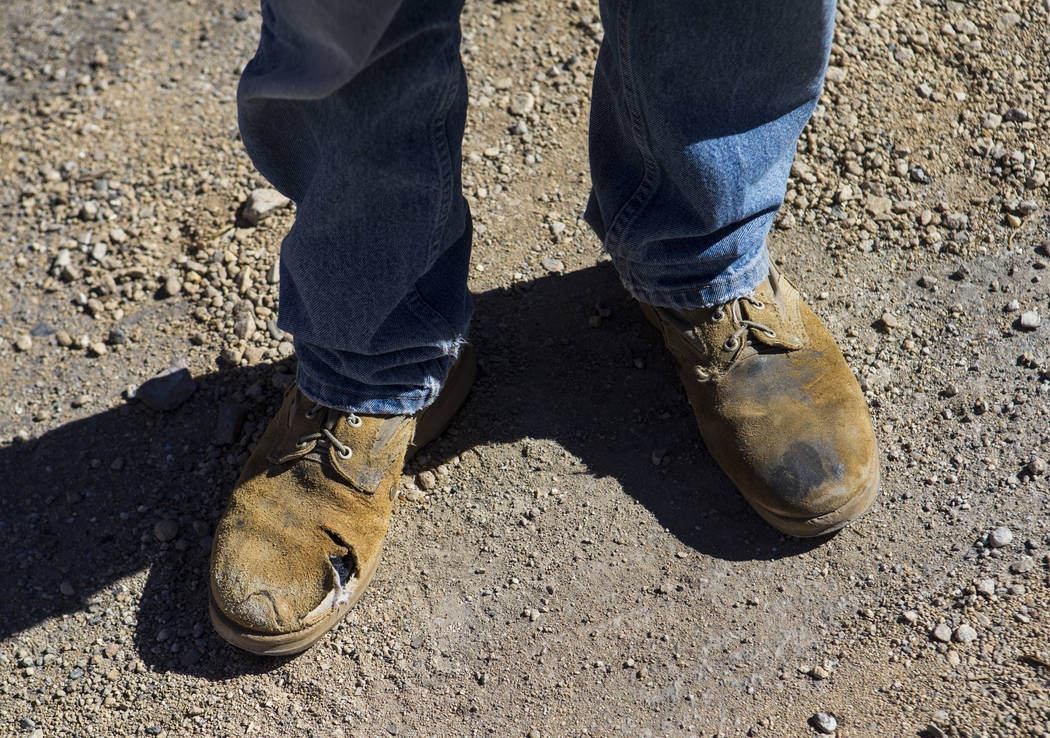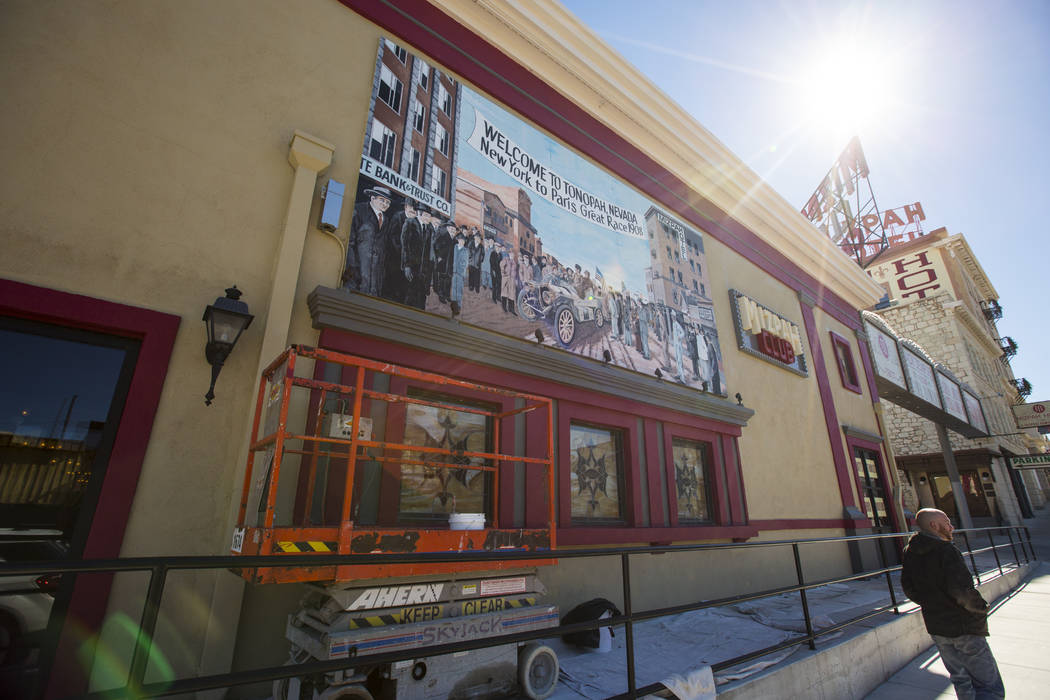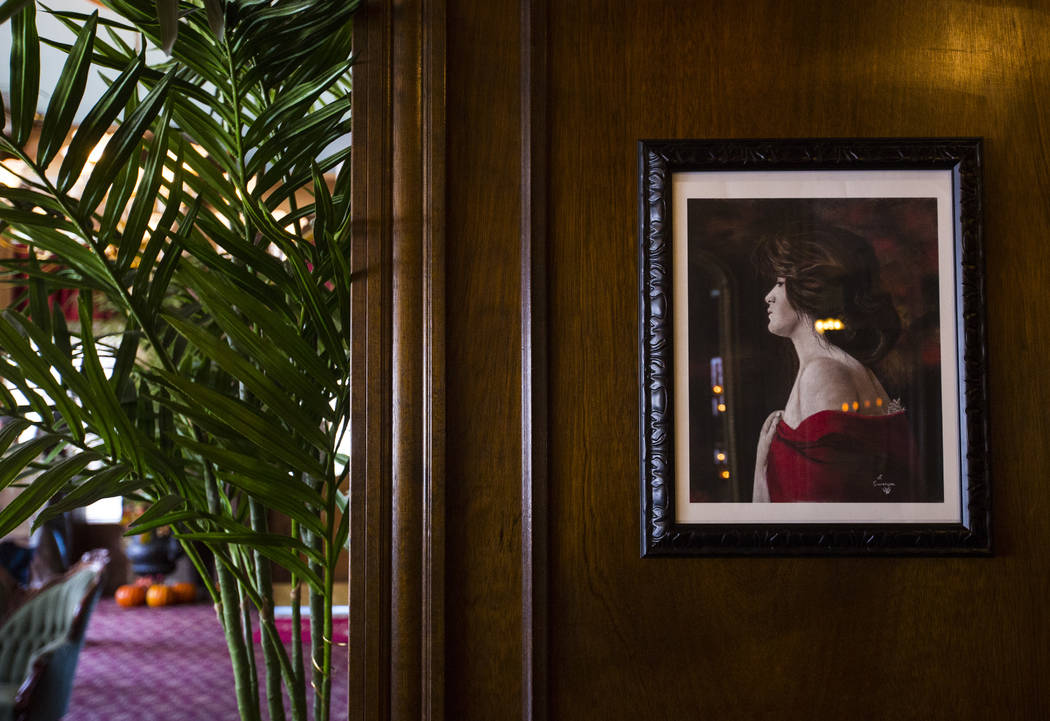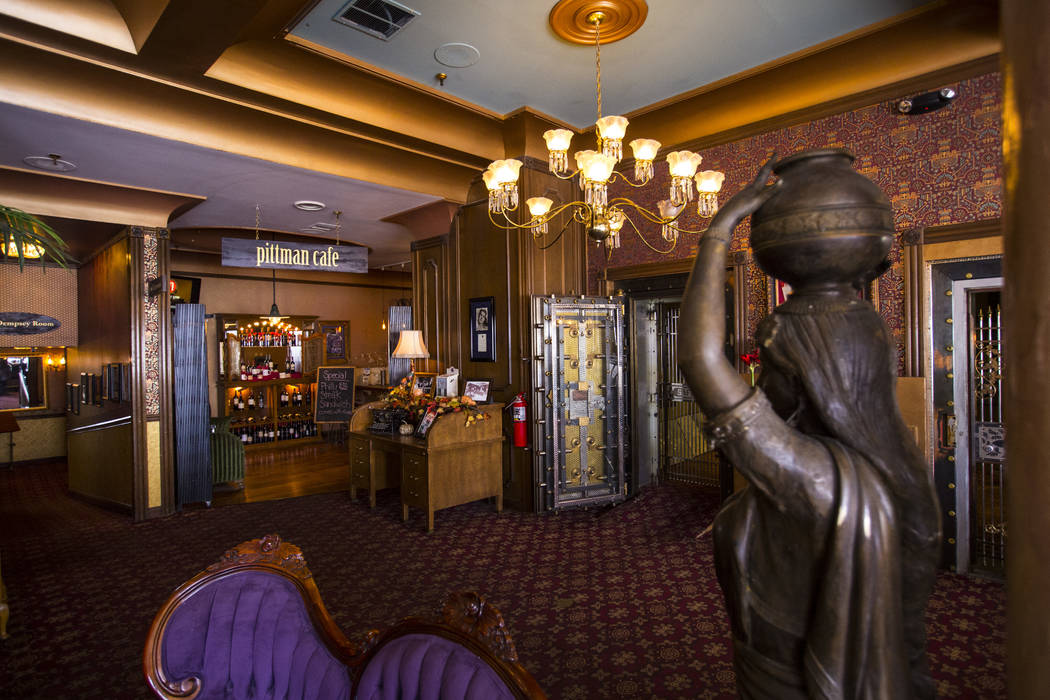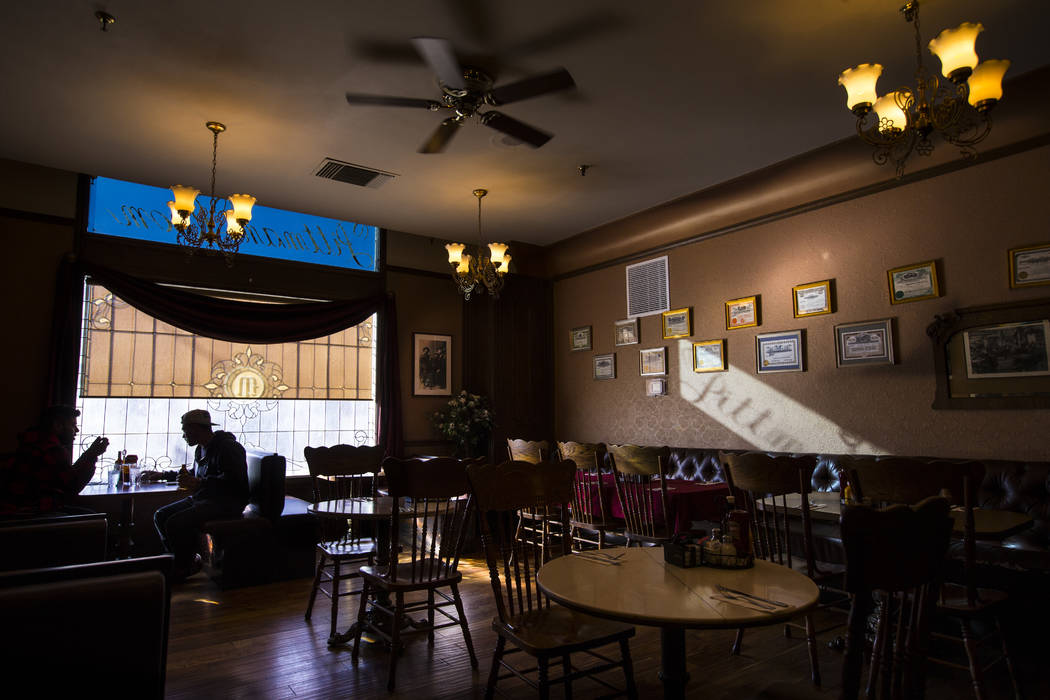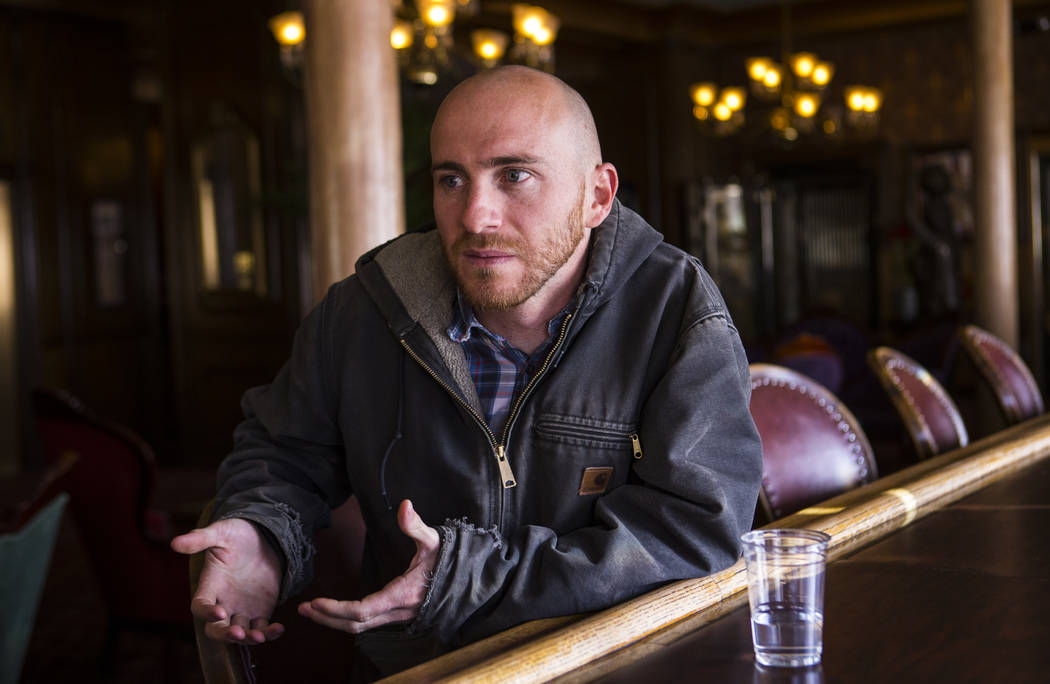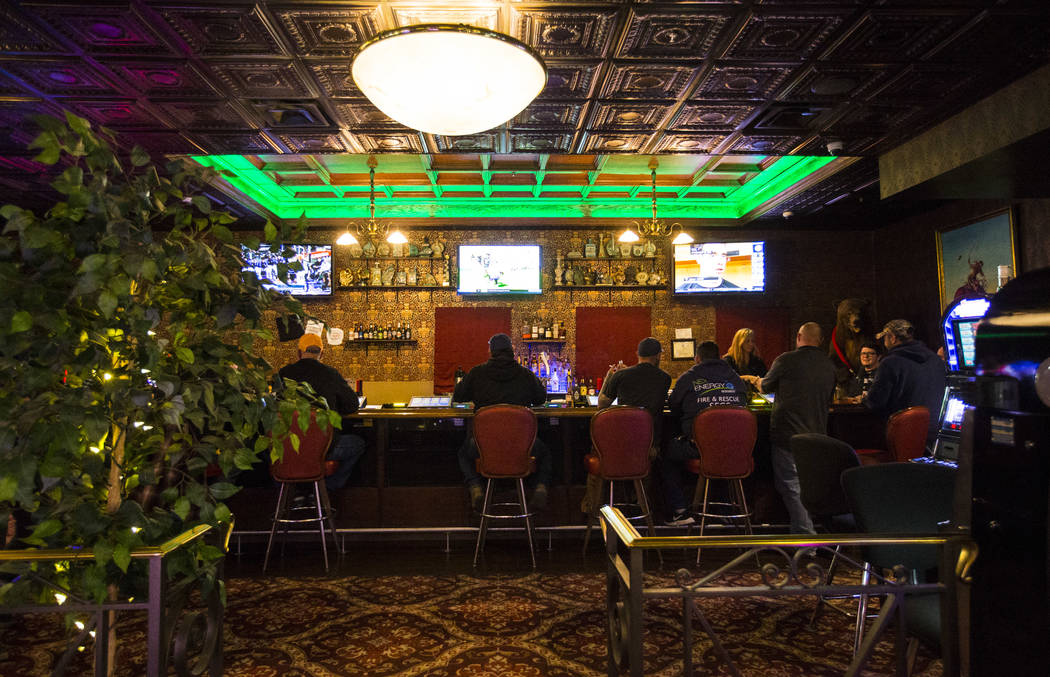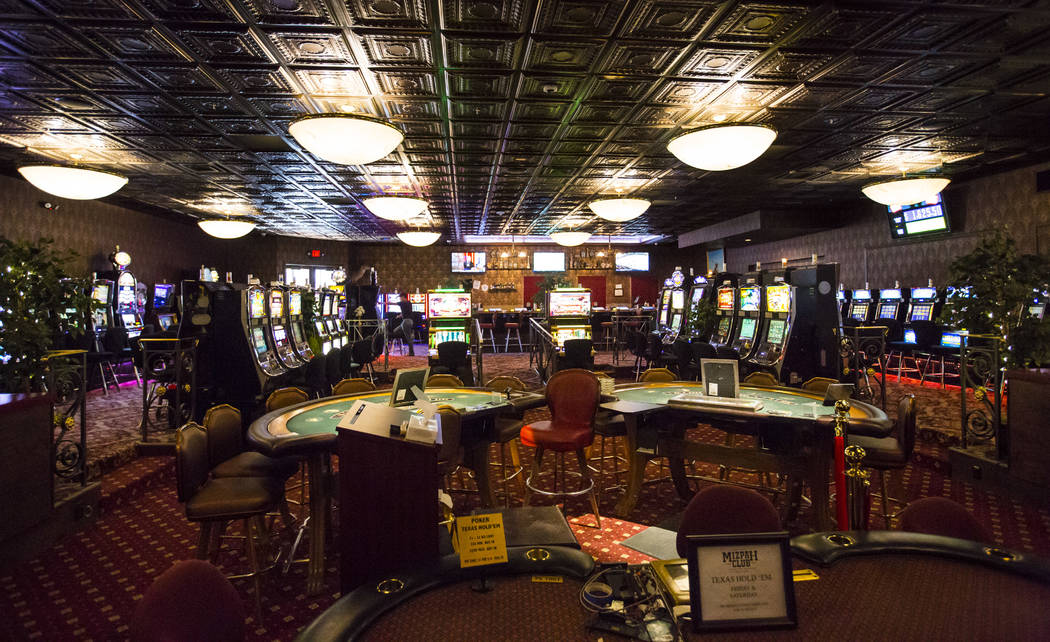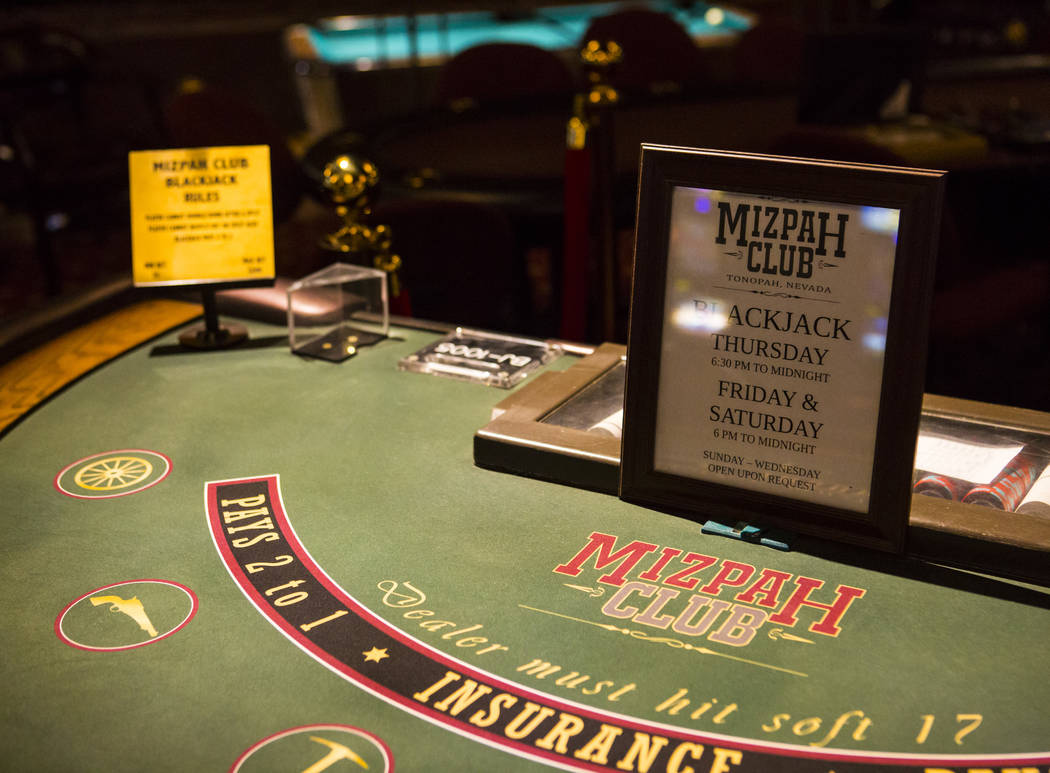 TONOPAH — Ramsey Cline is poking around inside the guts of the old State Bank and Trust Building. Better known as the Belvada, the five-story edifice is listed on the National Register of Historic Places and was once among the state's tallest buildings. ■ For decades, however, the grand old dame of Nevada's pioneer heyday sat in disrepair — like this former mining town itself, nearly forgotten. ■ Cline plans to change that.
He's the point-man on a family project to reopen the Belvada in the spring of 2019 as a high-end 40-room hotel with retail shops and a basement speakeasy, a way to draw tourists to Tonopah.
The building's name was changed in the 1960s to disassociate it from the old bank, which failed after just a few months, but the Belvada remains a critical piece of the town's history.
"It's one of the centerpieces of downtown Tonopah," Cline said. "Just a few years ago, there was talk of tearing it down. It had water leaks, birds lived there, and the windows were all covered with plywood." It deserves a second life, he said.
Slender and soft-spoken, the 31-year-old Bay Area native with a shaved head is an unlikely transplant to this isolated high-desert community. Inside the Belvada, he walks across floors still covered with construction plaster, speaking in Spanish with a worker pushing a wheelbarrow before consulting with a clipboard-wielding site supervisor.
For the former aerospace engineer, no detail is too small. People here call him the "Rocket Scientist."
Family affair
Cline is the eldest of seven children born to vintners Fred and Nancy Cline, who founded the Sonoma-based Cline Cellars winery. Renovating the Belvada is the family's most-recent effort to breathe new economic life into an area where Nancy's Cline's ancestors played historic roles.
Her grandmother, Emma Ramsey, was once postmistress in nearby Goldfield. And her great uncle, Harry Ramsey, owned a Tonopah saloon. He later earned a fortune after staking a claim in one of the area's most prosperous silver mines.
In 2011, the Cline family began to rebuild Tonopah. They bought the stately Mizpah Hotel, which first opened in 1907 and is said to still house the ghost of a prostitute reportedly murdered there a century ago. They opened a microbrewery and small hostel and renovated the casino next to the old hotel, known as the Mizpah Club.
Ramsey Cline is the family's full-time representative here. Named after his great-great uncle, he is following in his ancestors' footsteps — leaving behind the sophistication of metropolitan life for the trappings of a small town, embarking on an adventure in the comparative frontier.
In 2016, he relocated here from Las Vegas, where he worked for Bigelow Aerospace on a project to produce an inflatable space habitat. Yet he had always wanted his own business. As a boy, his parents had given him responsibilities that helped him grow up fast. He wanted to turn those lessons into adult results.
"Early on, my dad trusted me to run our farm equipment," he recalled. "He'd plop me inside this giant tractor and not come back until the field was disced."
For five years, while working in Las Vegas, he made frequent trips to Tonopah to supervise the renovation of the old casino. Meanwhile, he earned his gaming license and became general manager of the new enterprise.
With his decision to relocate to Tonopah, Ramsey Cline entered the slow-paced social life in a community of under 2,500 residents, located halfway between Reno and Las Vegas along U.S. Route 95. He found a well-oiled gossip mill that dissected his every move. He also traded the 24-hour culinary choices of Las Vegas for a town where the Burger King closes at 9:30 p.m. and the only choice for a late-night snack after a long day on the job is gas station food.
But slowly, something strange happened. He came to like Tonopah's slower pace, where he could walk to work and knew just about everybody by first name. He rode a bull in the town's annual rodeo and took part in the Jim Butler Days celebration to mark the founding of Tonopah.
He had attended West Point for two years on a scholarship and finished his education in mechanical engineering at the University of Southern California. In Las Vegas, he patented an idea for a collapsible meteorite shield for the space habitat. Now he was putting his engineering skills to work repairing slot machines and the surveillance system in his new casino.
In the eyes of many locals, Ramsey Cline transitioned from the stranger to the rocket scientist, a former city boy with a newfound country state of mind. Who knows, he might stick around a while in Tonopah. "I like Nevada," he said.
His mother is proud of what her eldest son has accomplished. "It's been incredible to watch Ramsey develop into an entrepreneur and small-business owner," Nancy Cline said. "He was able to go up there and make it completely on his own, which is pretty cool."
Not everyone is sure that's the best plan for the long term.
Jim Marsh, a Las Vegas entrepreneur who owns property in nearby Belmont and Manhattan, offered advice: "Ramsey, a young man like you cannot continue to live in Tonopah," he said. "You gotta get back to civilization."
Ramsey Cline had no illusions about the world he was stepping into. "The social life is just different in a small town," he said. "Everyone knows your business, or thinks they know your business, and they're happy to spread rumors."
A woman in town starting telling others that Cline was planning to sue her on some unspecified matter. Cline said he never planned to sue anyone and does not even know who the woman is. "I still don't know her name," he said. There was also a misunderstanding during the opening of the new casino. Cline asked a few patrons to step away from the bar to make room for a waitress claiming drinks. They left and began telling locals that he'd kicked them out: "They went around with this badge of honor that they'd been banned from the casino," he said.
He eventually met Marc Grigory, who along with his wife, Tiffany, runs the Tonopah Liquor Company, a bar across the street from the casino. Both are also Las Vegas transplants who advise Cline on matters both business and private.
At first, Grigory said he saw Cline as just another tightly wound entrepreneur. Now he knows him as "the funniest guy I've ever had drinks with."
Grigory said he and his wife consulted with Fred And Nancy Cline before buying their bar three years ago. "They gave us some great advice and explained the history of the town. They offered us to help us out in any way — and treated us like family," he said. "Ramsey is part of that family, but he's also our friend."
Other local businesses agree that what Cline and his family are doing for Tonopah is helping the entire town, not just their interests. "The things that Ramsey and his family are doing have really increased tourism here," said Arlene Melton, a researcher at the Central Nevada Museum in town. "They have kept the historic authenticity of the buildings they've renovated, which brings in visitors interested in the past."
She added: I think it's helped all of us."
Bob Perchetti, owner of the Clown Motel, is amazed at Cline's work ethic. "He's very serious about his job and stays out of the limelight," he said. "He's invested his own money in that casino and is there 24 hours a day, seven days a week. I like Ramsey a lot."
Indeed, Cline spends most of his time in Tonopah working.
When his parents sought a new use for a shuttered brewery near the Mizpah, Cline suggested a hotel annex with a hostel concept — 10 rooms with shared bathrooms and a kitchen. He'd stayed in hostels abroad and believed the lower-priced accommodations would appeal to European travelers and others who face $100 rates at hotels here.
So far, the concept has worked. Some Mizpah customers prefer the hostel's cheaper rates, and the rooms have been booked for a month at a time by a film crew working on a reality show on local turquoise mining.
But it's often a challenge keeping employees in Tonopah, where most residents view a job at the nearby mine — not a job at a casino or hotel — as the pinnacle of employment. People quit with little notice — leaving Cline to cover their shifts.
Recently, for six straight days, he worked a double shift tending bar at the casino. He works weekend shifts as pit boss, all of the extra shifts keeping him from his mission to establish Tonopah as a new central Nevada tourist destination.
Inside the 5,000-square-foot casino, he pointed to period wallpaper and a large western painting that were his mother's touches. The piece, by Texas muralist Franz Trevor, was one of five murals commissioned in 1944 by Reno's Palace Club casino.
The carpet was Cline's choice. "The story is many casinos have ugly carpets so customers keep their eyes on the machines," he said. "We got something nice."
To save money, he buys retired slot machines and fixes them with scrap parts. At one point, the entrepreneur showed his youth. "New slot machines these days cost between $16,000 and $20,000," he said. "That's more than my car."
Cline doesn't always agree with his mother when it comes to Tonopah. She's impressed that the Mizpah was voted the top haunted hotel in America in a newspaper's readers' choice awards — an accolade borne proudly on the Mizpah website.
Lady in red
According to the legend, the ghost — known as the Lady in Red — is a prostitute who was beaten and murdered on the fifth floor by a jealous ex-boyfriend. Another version of her death is that the woman had been caught cheating by her husband at the hotel after he had missed a train. He then beat her to death in the room, which is often requested by guests who believe in the paranormal.
Ramsey Cline isn't a believer. Most Mizpah ghost stories have one thing in common, he said. The tellers had drinks — perhaps too many drinks— at the bar.
For now, Cline is content to immerse himself in the culture and history of his new home. He has a smartphone video of him riding a rodeo bull. He's impressed by the gravestones in Tonopah's local boot-hill graveyard, which bear epitaphs such as "Shot in the Back" and "Died in a Mine Fire."
Tonopah might have played a more historic role than its small-town nature suggests. He has heard one story that he believes may be apocryphal, but in a town such as Tonopah, who knows what may have happened? Fearing a Japanese bomb attack during World War II, as one story goes, San Francisco's stock exchange was briefly relocated to Tonopah and the Belvada.
"We've found a lot of old telegraph cables," Cline said. "If it's true, it sure would be a pretty cool piece of history."
John M. Glionna, a former Los Angeles Times staff writer, may be reached at john.glionna@gmail.com.