Family of dead High Desert inmate negotiates with Nevada AG
November 12, 2015 - 9:57 am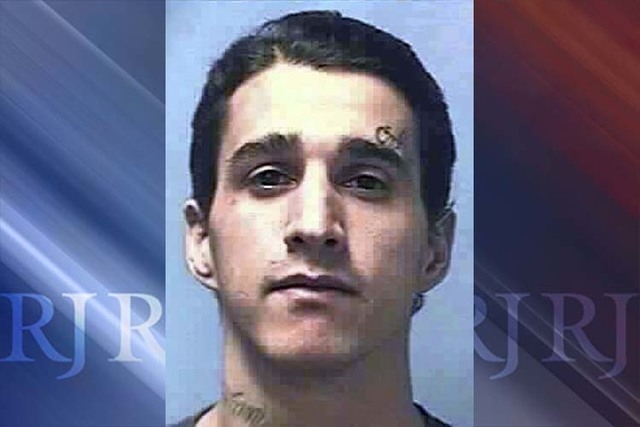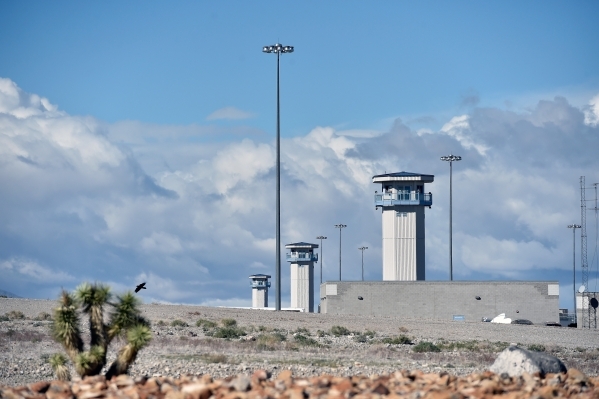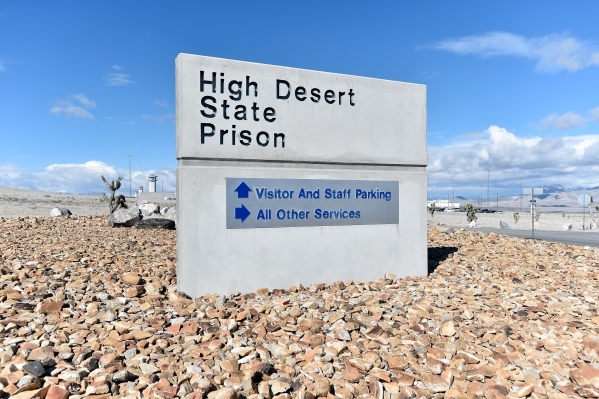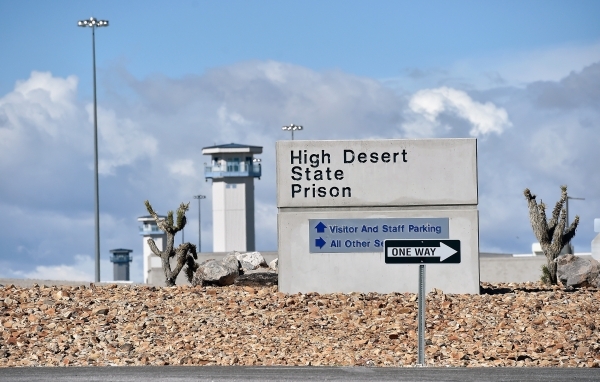 CARSON CITY — Lawyers for the family of a Nevada inmate shot and killed by a corrections officer a year ago at High Desert State Prison are in negotiations with the attorney general's office to try to reach a settlement, court records show.
Carlos Perez, 28, died Nov. 12, 2014, of multiple gunshot wounds. Another inmate, Andrew Arevalo, now 25, was wounded. Both men were handcuffed behind their backs when they were shot in a shower hallway in a segregation unit known as "the hole."
Prison officials acknowledged Perez's death when it happened but didn't provide details. The fact he was shot by staff didn't become known until four months later when the Clark County coroner reported the cause of death and ruled it a homicide.
Two lawsuits, one filed by Perez's family, the other by Arevalo, are pending. The suit filed by Las Vegas attorney Cal Potter, representing the Perez family, claims excessive force, negligence and emotional distress. It seeks damages in excess of $30,000.
An order signed Oct. 5 by U.S. Magistrate Judge C.W. Hoffman Jr. stayed proceedings in the Perez case on a stipulation by both sides to engage in mediation. A status report is due early December.
Lawsuits blame officers
Both lawsuits claim correctional officers were responsible for the fight between the two inmates by allowing them to be in the segregation unit hallway at the same time against prison policy. Potter in the Perez lawsuit said officers created a "gladiator-like" scenario and refused to intervene before an officer trainee opened fire at the direction of other officers.
Court documents also for the first time identify the officers involved as John-Reynaldo Ramos, a corrections officer trainee; and officers Isaiah Smith and Jeff Castro. The three are no longer employed at the Department of Corrections. Other defendants include the state of Nevada, former prisons chief Greg Cox, the warden, assistant warden and a lieutenant.
State attorneys and law enforcement have been investigating the shooting for months but remain mum on whether any criminal charges will be filed based on the coroner's finding that the death was a homicide.
"What is taking so long?" said Alexis Plunkett, attorney for Arevalo. "It just shows a complete lack of concern from the state of Nevada."
The attorney general's office, in a statement issued early Thursday through spokeswoman Monica Moazez, said the criticism was unfounded.
"The Nevada Attorney General's Office did not receive evidence for this case until March of 2015, and these types of cases, as evidenced in Clark County for example, can routinely take many years to fully resolve," the office said. "To suggest that the state of Nevada is indifferent to the loss of a life is misinformed.
"Our office will continue to work diligently in reviewing whether criminal or civil liability exists in this case."
Plunkett said her client was attacked from behind and tried to defend himself. Arevalo was shot in the face but survived.
Before details of the shooting were made public, Arevalo was charged and convicted administratively of murder, assault and battery, Plunkett said. Murder and assault charges were later overturned after Arevalo appealed through the prison grievance process.
Plunkett believes those charges were trumped up by prison officials to hide what happened.
"This was a botched cover-up," she said. "I think they thought Andrew was going to die too, and they were going to take care of this."
Arevalo is serving up to six years on a Clark County burglary conviction. He has since been transferred from High Desert outside Las Vegas to Ely State Prison, Nevada's only maximum security penitentiary where inmates under a life term or death sentence are housed.
He has been in isolation since May 2014, and his term is set to expire in August, Plunkett said.
Other prison shootings
Since the November 2014 shooting, several other nonfatal shootings occurred at High Desert and other prisons, prompting Gov. Brian Sandoval to order an outside review on the department's use of force.
That report, released in October, said there were more than 200 incidents of correctional officers firing shotguns during inmate incidents in the past three years at six prisons, though two-thirds of those involved "poppers" or blank rounds.
The review conducted by the Association of State Correctional Administrators cited low staffing ratios at Nevada prisons as one reason for the frequency in the use of weapons.
Among other things, the report recommended the department phase out the use of birdshot and equip all uniformed staff with handcuffs and collapsible batons. High Desert also is now using rubber bullets to try to avoid using birdshot.
The 2015 Legislature approved 100 new correctional officer positions, and the first round of new hires is already in place, department officials said. A second round of hiring will occur in January.
The fatal shooting also contributed to the forced resignation of former Department of Corrections Director Greg Cox, who was asked to resign by Gov. Brian Sandoval in September.
A job announcement for a permanent replacement states the department's mission "is to protect the public by confining convicted felons according to the law, while keeping staff and inmates safe."
Contact Sandra Chereb at schereb@reviewjournal.com or 775-687-3901. Find her on Twitter: @SandraChereb.