Gaming Control Board recommends gaming manufacturer for IPO
January 10, 2018 - 11:04 am
Updated January 10, 2018 - 2:04 pm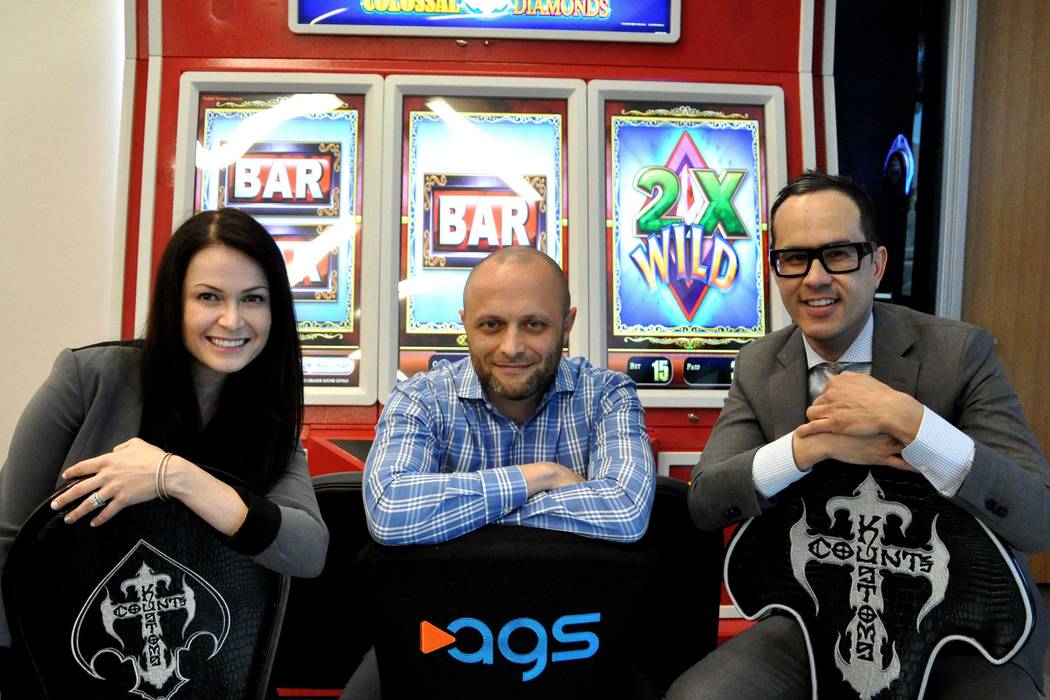 A Las Vegas gaming equipment manufacturing company that plans to expand its slot-machine offerings in several commercial markets has been recommended for approval for an initial public offering as a publicly traded company by the state Gaming Control Board.
AP Gaming Holdco, conducting business as AGS, won unanimous approval Wednesday from what temporarily is a two-member board.
AGS, the second-largest Class II slot machine manufacturer in the country, needs regulatory approval to change its order of registration in Nevada. The company has been licensed in the state since 2014 and is moving its incorporation from Delaware to Nevada.
The recommendation from the Control Board goes to the Nevada Gaming Commission on Thursday in an expedited approval process because of the timing of the public offering.
In testimony before the board, AGS executives said they plan to deleverage the company's finances with proceeds from the public offering.
AGS is a leading provider of Class II slot machines to tribal casinos. Class II slots look and operate like machines found in most commercial casinos, but the results of a spin are provided through a swiftly played bingo game instead of through a random number generator.
AGS, which has about 550 employees worldwide and 120 in Nevada, plans to compete in Class III slot machine manufacturing, the more traditional Las Vegas-style devices.
According to documents filed with the Securities and Exchange Commission, AGS currently has a fractional share of the market in Nevada, but holds a 40 percent share in Alabama and Texas tribal casinos. The company is ramping up operations in California, Florida and Montana and once the company goes public, it will work toward expanding in eight states, including Nevada, and Canada.
It's unclear when the company, currently listed with the SEC as PlayAGS Inc., will have its initial public offering or at what level shares will be priced.
Julia Boguslawski, chief marketing officer for AGS, said the company is restricted by SEC rules from disclosing details of the offering.
AGS on Wednesday also noted that it has been listed as one of 2017's "Best and Brightest Companies to Work for in the Nation" by the National Association for Business Resources.
The recommendation was approved in a 2-0 vote. Gov. Brian Sandoval has not announced a replacement for outgoing board chairman A.G. Burnett, but appointed member Shawn Reid as acting chairman until a replacement is found.
Burnett announced in December that he was resigning to become a lawyer in the private sector.
Contact Richard N. Velotta at rvelotta@reviewjournal.com or 702-477-3893. Follow @RickVelotta on Twitter.