Heck has big money lead over Bilbray, reports show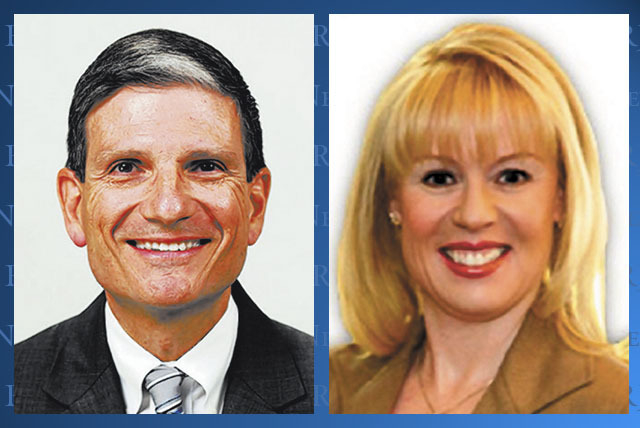 U.S. Rep. Joe Heck, R-Nev., has a big money advantage over his Democratic foe, Erin Bilbray, according to campaign finance reports released Tuesday that show the incumbent with $1.2 million cash on hand, nearly three times Bilbray's total.
Heck reported to the Federal Election Commission that he raised more than $365,000 in the first quarter of 2014, his campaign said. He now has about $1.2 million cash on hand to spend in the most competitive congressional race in Nevada.
Bilbray reported she raised $271,000 in the first quarter and had $426,000 cash on hand, her campaign said.
Heck represents Congressional District 3 in Southern Nevada, including Henderson and Boulder City. Heck faces no GOP opponent in the June 10 primary. He will likely face Bilbray in the Nov. 4 general election, although she will have nominal Democratic competition in the primary from Zachary Campbell, a little known candidate not backed by the party.
The district has switched parties several times since it was created after the U.S. Census in 2000.
"The strong support our campaign is receiving across the district is a clear sign that people are fed up with the lack of leadership and partisan politics that have gridlocked Washington," Bilbray said in a statement.
Heck's campaign, however, noted that Bilbray's fundraising to date is falling far short of both Heck and former Assembly Speaker John Oceguera, a Democrat who lost to Heck in 2012 despite having raised plenty of money.
Oceguera's April 2012 report showed he raised $377, 000, about $100,000 more than Bilbray. He had $479,000 in cash, about $50,000 more than Bilbray has at the same point in the campaign. Heck had more than $1 million cash in April of 2012, a $540,000 edge over Oceguera compared with Heck's $775,000 advantage over Bilbray today.
"Erin's campaign continues to be defined by quitting staff, lack of interest and a series of awkward candidate statements," said Ryan Erwin, an adviser to Heck's campaign. "It's no wonder she's having trouble getting anyone excited about a campaign that seems to dig itself a deeper hole each week."
Bilbray campaign manager Erica Prosser shot back, "After voting last week to sell out students, seniors and middle class Southern Nevada families with the (Rep. Paul) Ryan budget, it's no surprise that Congressman Heck is resorting to personal attacks. We always knew we would be outspent in this race, but we will not be outworked."
Contact Laura Myers at lmyers@reviewjournal.com or 702-387-2919. Follow her on Twitter: @lmyerslvrj.