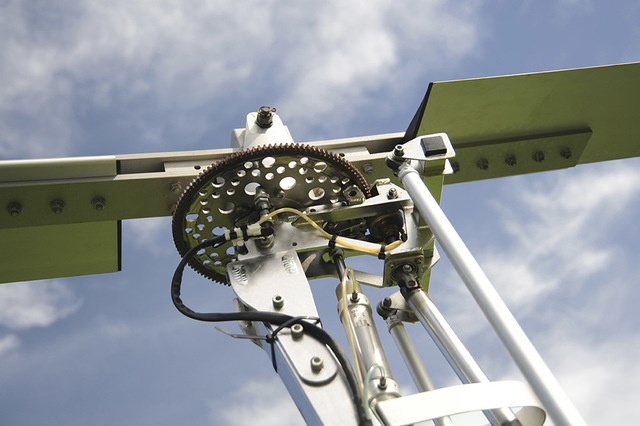 A pilot killed in the crash of a kit-built helicopter at a remote Nevada dry lake bed has been identified as a 58-year-old Utah man with an aircraft operating license.
Lincoln County Sheriff Kerry Lee said Friday that an autopsy was planned following the death of Kevin Eaton, of St. George, Utah.
Lee says the Thursday crash of the single-seat experimental gyrocopter appears to have been an accident.
A telephone number for Eaton appeared Friday to be out of service.
Lee says Eaton and a friend trailered the aircraft to Texas Dry Lake, about 12 miles east of Highway 93 near Alamo.
The friend told deputies he heard an unusual "pop" sound before the copter plunged about 100 feet to the ground.
The Federal Aviation Administration and National Transportation Safety Board are investigating.