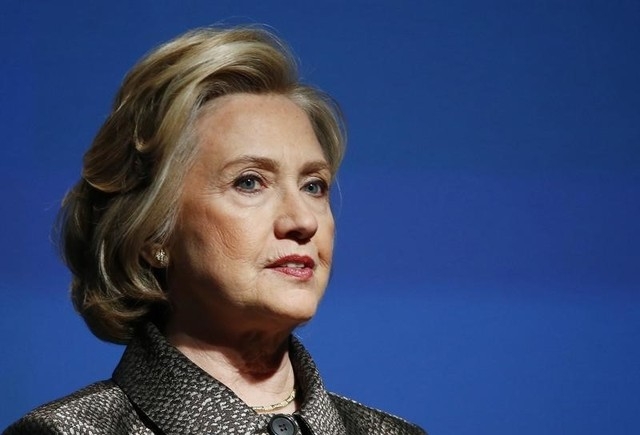 Hillary Clinton has started to build her presidential campaign team in Nevada, hiring two Hispanic operatives who helped President Barack Obama win the Latino vote here.
Clinton also has hired a communications director with experience in the Silver State, demonstrating how serious she is in working to win the early voting battleground state in 2016.
Emmy Ruiz is Clinton's state director and Jorge Neri is her organizing director, said a Clinton insider.
Ruiz and Neri worked together for the Obama campaign in 2011 and 2012 to help the president win a whopping 70 percent of Nevada's growing Latino vote and defeat GOP presidential nominee Mitt Romney here.
They both have held several posts within Obama's campaign and the White House, including in the Office of Public Engagement. Neri left the White House on Friday to join the Clinton campaign. Ruiz most recently worked for Annie's List in Texas. The group recruits and trains progressive Democratic women to run for public office.
For the Nevada campaign communications job, Clinton hired Tim Hogan, a Democratic operative with several years of experience in the Silver State. Hogan was recently a spokesman for Steven Horsford, a Democrat who lost re-election to his House seat in 2014.
Clinton is far ahead of any White House competition in putting together a Nevada team and strategy. She isn't expected to face a robust primary while the GOP field is crowded with potential contenders.
Andres Ramirez, a longtime Democratic adviser in Nevada, said Clinton recognizes the value of organizing early.
"I think that it is extremely important that the Hillary campaign is building a team in Nevada this early in the cycle, and that those operatives have previous experience in the state," Ramirez said in an interview. "They are not starting from scratch and have worked on successful campaigns in the state. That will give them an advantage over campaigns that don't have access to the infrastructure that they helped create."
U.S. Sen. Rand Paul, R-Ken., who launched his presidential campaign last week, has done some early legwork in Nevada. He campaigned Saturday in Las Vegas as part of his week-long rollout and has visited here several times before.
In addition, Paul has been courting Nevada supporters of his father's two White House bids in 2008 and 2012. Former U.S. Rep. Ron Paul, R-Texas, did well in Nevada's GOP presidential caucuses but never finished first.
In contrast, Clinton in her 2008 White House bid won the popular vote in the Democratic presidential caucus against Obama, who nonetheless won more delegates because of complicated rules for divvying them up.
Since Clinton's first presidential run, the Latino vote has grown and become more important here. Hispanics make up nearly 30 percent of the Nevada population and accounted for up to 17 percent or 18 percent of the 2012 vote, according to Latino Decisions.