Hutchison wins GOP primary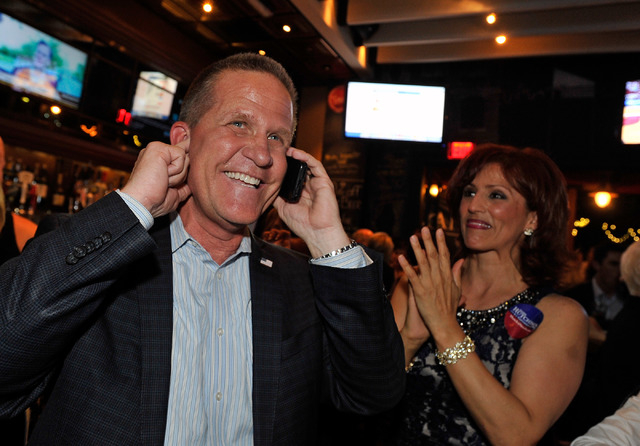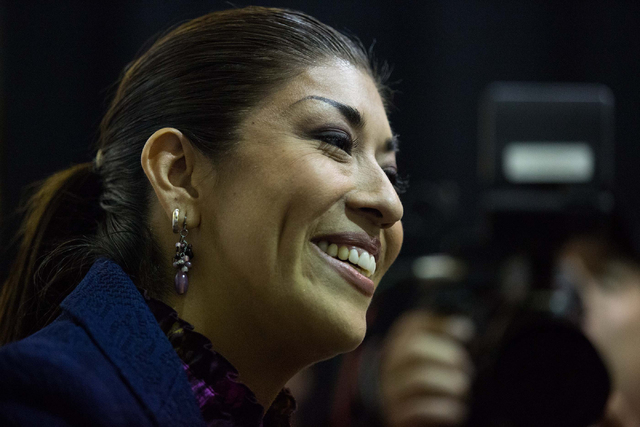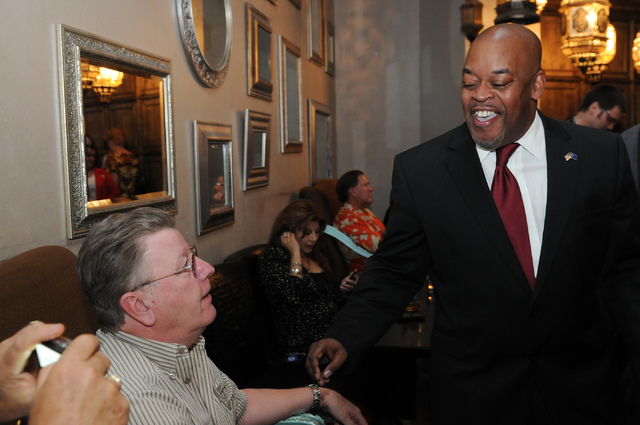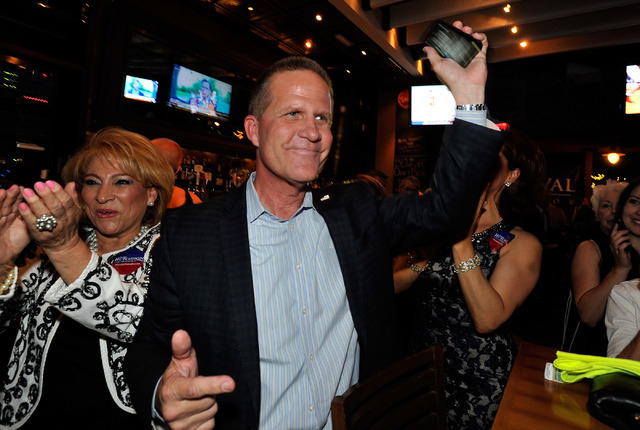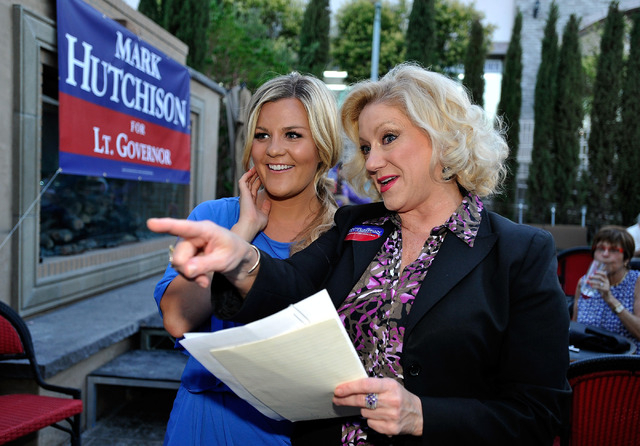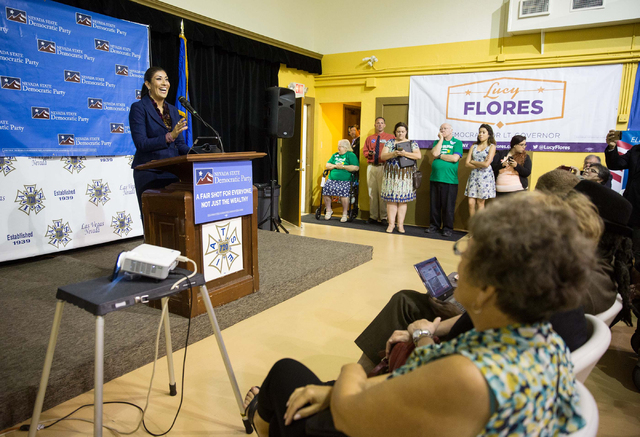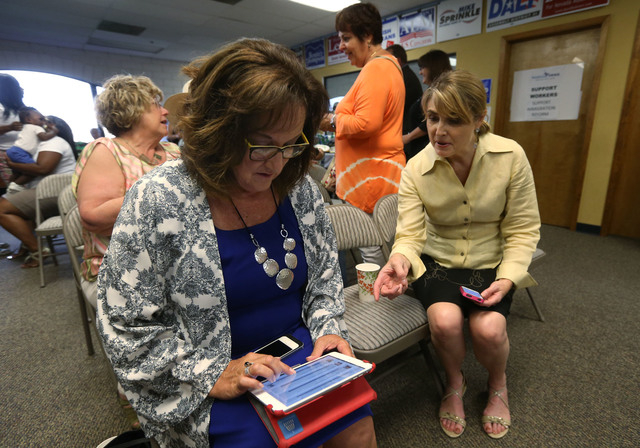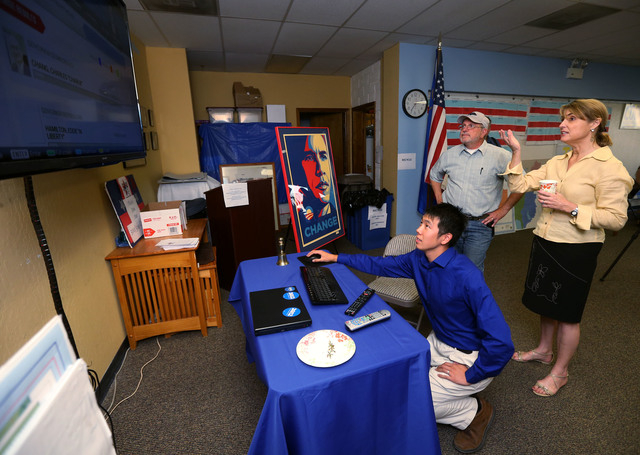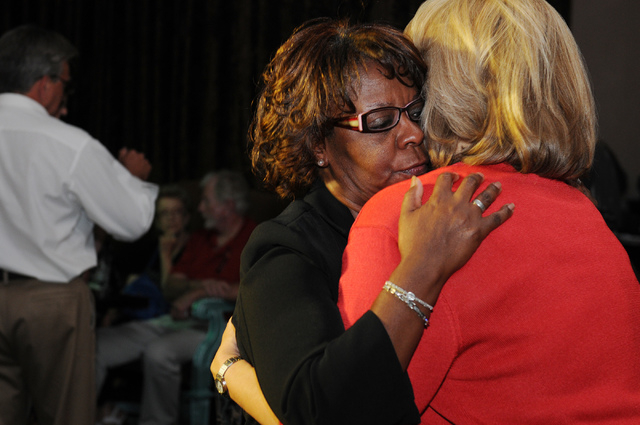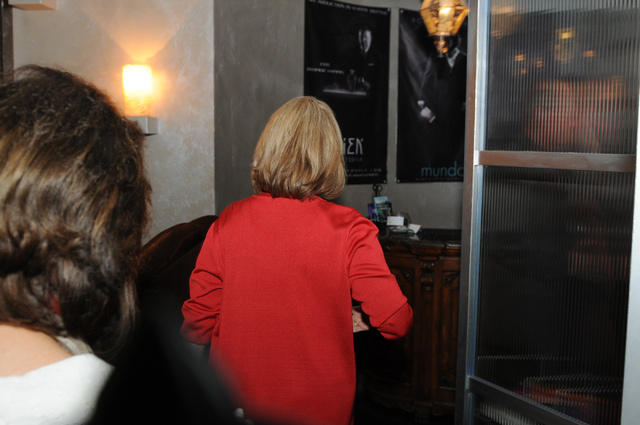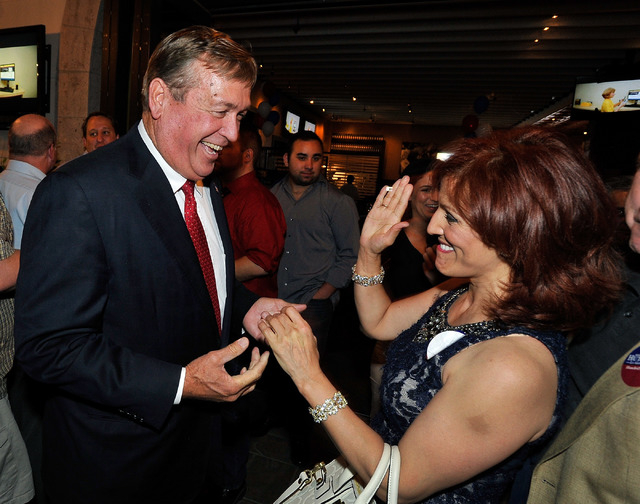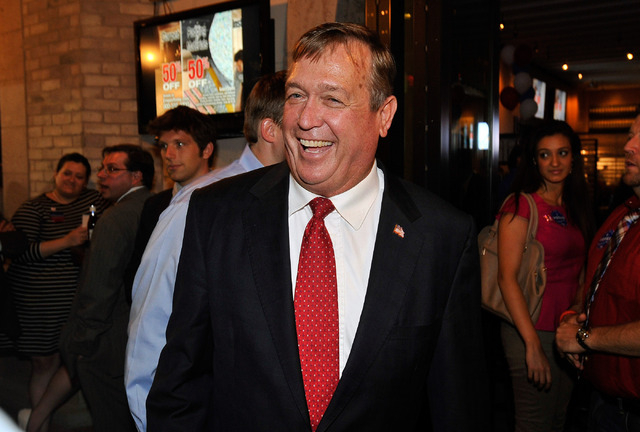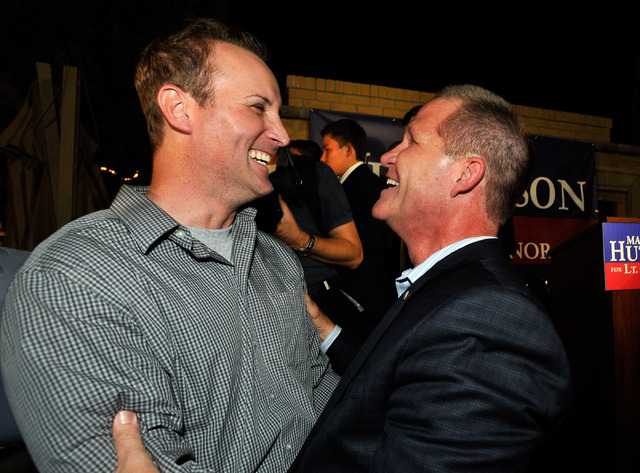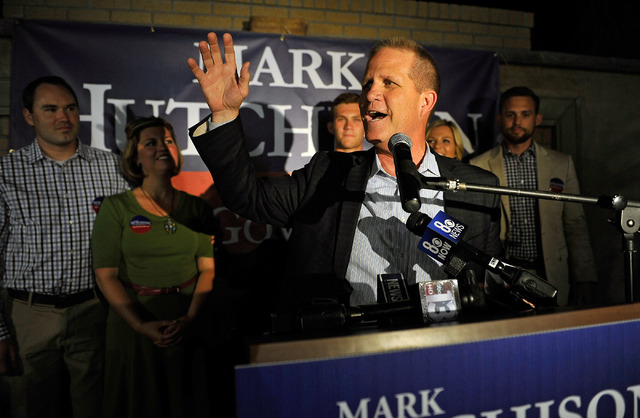 CARSON CITY — State Sen. Mark Hutchison won a hard-fought GOP primary against Sue Lowden on Tuesday to advance as the Republican candidate for lieutenant governor in November.
GOP Gov. Brian Sandoval ran away with his primary win early on with nearly 90 percent of the vote.
"I am honored that Republicans from across Nevada have nominated me to lead our ticket into the general election," he said in a statement shortly after the polls closed. "Serving as your governor is an honor and I look forward to campaigning for another four-year term."
But in what could become a first in Nevada politics, the early lead choice among Democratic voters in the eight-way primary for governor was "None Of These Candidates." The real victor, however, was Las Vegas candidate Bob Goodman, a former Nevada economic development official who served under the late Gov. Mike O'Callaghan.
Also on the ballot in the governor's race will be Independent American candidate David VanDerBeek.
The most anticipated statewide race of the night did not turn out to be a nail biter at all. Hutchison took an early lead and never gave it up, outpacing Lowden in both Clark and Washoe counties by wide margins. He did well against Lowden in several rural counties as well.
Hutchison, a Las Vegas attorney, heavily outspent Lowden and had the endorsement of Sandoval in the bitterly contested race that featured attacks by both candidates on issues ranging from Obamacare to bedbugs.
Lowden was endorsed by the Nevada Republican Party and positioned herself as the more conservative choice in the race.
Hutchison, who spent more than $1 million on the race, will face Democrat Assemblywoman Lucy Flores of Las Vegas in the November general election.
Flores easily defeated her primary opponent, Harley Kulkin.
Also on the Nov. 4 general election ballot for lieutenant governor will be Independent American candidate Mike Little.
The office is open because current Lt. Gov. Brian Krolicki is termed out of office. The job is part time, focusing on tourism and economic development. The lieutenant governor also presides over the state Senate.
In the other statewide primary, Carson City resident and university system Regent Ron Knecht won the three-way GOP race for controller. He will face Las Vegas Assemblyman Andrew Martin in November. Also on the ballot for the office will be Independent American candidate Tom Jones.
Lowden, a former state senator and businesswoman, attacked Hutchison for his support of tax measures in the 2013 legislative session. She spent nearly $550,000 on the primary contest.
Hutchison in turn attacked Lowden for donating to Senate Majority Leader Harry Reid, D-Nev., and for failing to pay off campaign debts from her failed bid to win the GOP U.S. Senate primary in 2010.
Hutchison, who held his campaign party at DeMarco's Pizzeria in Las Vegas, congratulated Lowden for running a spirited campaign.
"My hat's off to anybody who will put themselves in the public arena," he said.
While much of the talk by news outlets and supporters was of Sandoval's plans in 2016, Hutchison said he is not looking past Flores.
"I am certainly not overlooking the November election," Hutchison said. "This is going to be a very challenging election. It's going to be one where we will be able to show our differences in terms of philosophy of government, in terms of our vision for Nevada. I have no illusions that this is going to be anything other than a hard fought and very challenging campaign."
Lowden supporters and friends who gathered at Mundo, the $30-per-plate bistro on the first floor of the World Market Center, let up a cheer as the first batch of returns showed their candidate trailing her primary opponent by a single vote in Elko County.
But that was as close as she would get.
"I'm disappointed by the numbers, and I don't expect a big turnaround at this point," Lowden said moments before conceding the race. "In other states, people who didn't have as much money were able to overcome that (deficit), but I guess we'll have to see why it was different in this case."
She didn't volunteer any details on her plans for the future but said she plans to support Hutchison's bid to defeat Flores in the November general election.
Hours before the polls even closed in an election that saw low turnout, the Nevada State Democratic Party went on the attack against Hutchison, criticizing him for voicing support for the tea party and working with Sandoval to challenge the constitutionality of the federal health care law.
Hutchison describes himself as a "consistent conservative" who would fight against federal government overreach if elected to the part-time job.
The race has been closely watched because the lieutenant governor would become acting governor if Sandoval doesn't finish his second full, four-year term and instead runs for the U.S. Senate in 2016 or accepts another judgeship or Cabinet post in a GOP White House administration.
Sandoval, who faced four little-known GOP opponents Tuesday, has said he loves his job and plans to finish it.
Review-Journal writer James DeHaven contributed to this report. Contact Capital Bureau reporter Sean Whaley at swhaley@reviewjournal.com or 775-687-3900. Follow him on Twitter @seanw801.