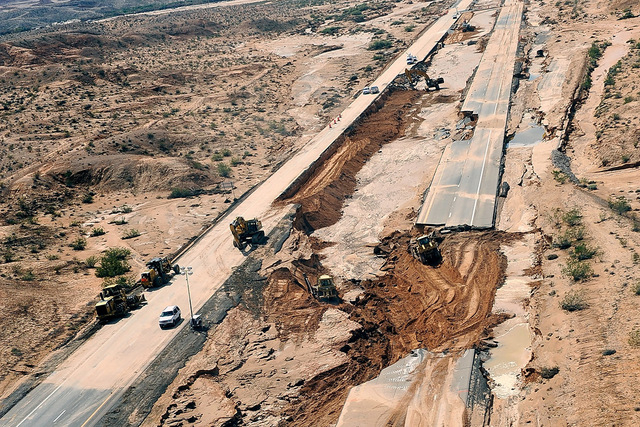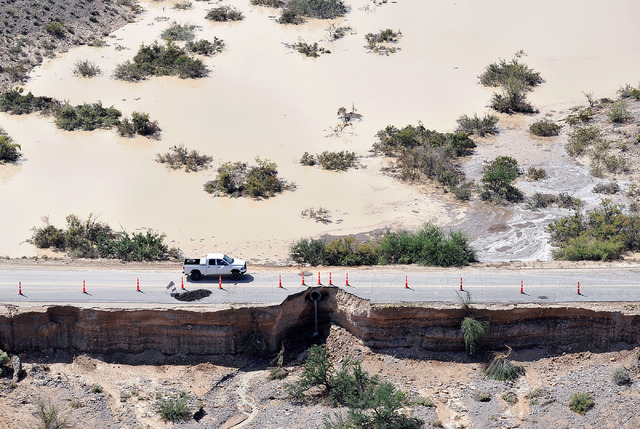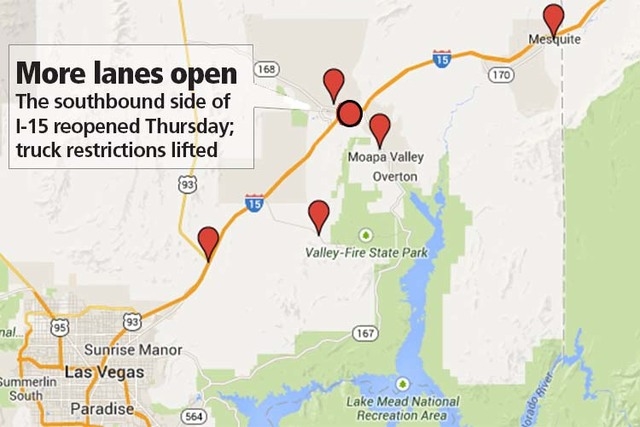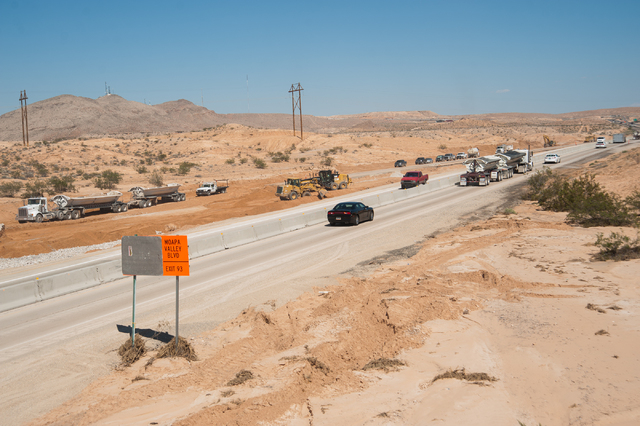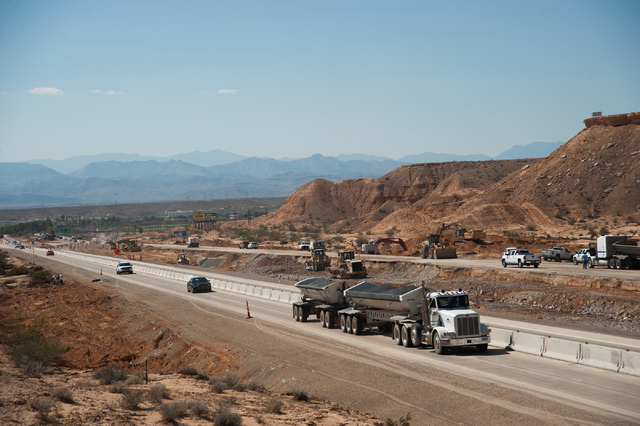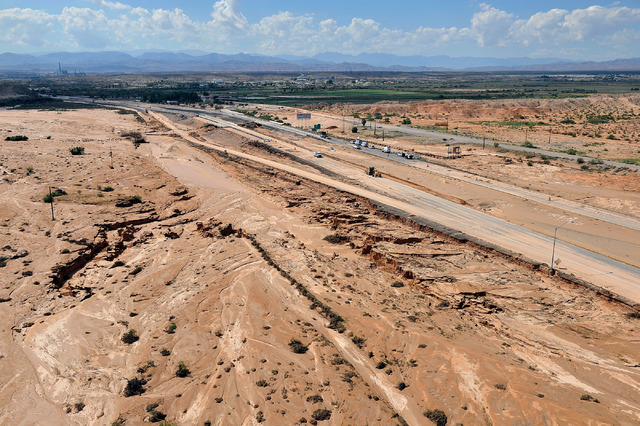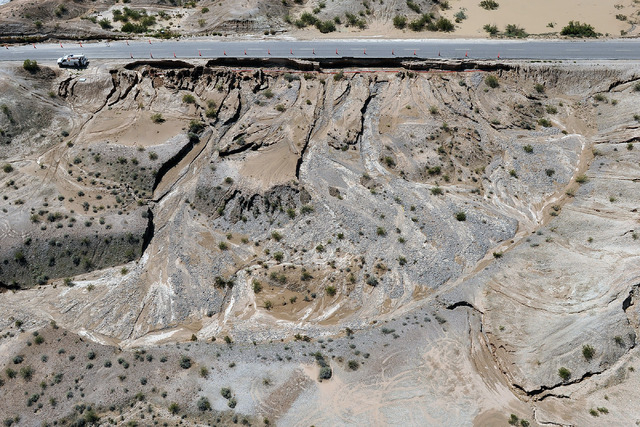 Interstate 15 near Moapa has been reopened in both directions and restrictions requiring trucks to detour more than 60 miles out of their way have been lifted.
The Nevada Transportation Department on Thursday opened the southbound side of the highway four days ahead of schedule. The highway currently is configured with one southbound lane and two northbound lanes to allow easier truck passage at a steep incline south of the area that had been closed.
Department officials said restrictions on commercial vehicles have been lifted but oversized loads are required to obtain permits prior to using the route.
A flash flood producing rainstorm near Moapa on Sept. 8 dumped 4 inches of rain in two hours. The median between the highway lanes filled with water, eroding the road base and gouging a gap up to 20 feet deep that destroyed both sides of the highway about 50 miles northeast of Las Vegas.
Department maintenance crews from offices in Las Vegas, Ely, Alamo and Panaca and contractor Las Vegas Paving began working to rebuild the highway the next day. Las Vegas Paving placed nearly 50,000 cubic yards of earthwork — about 2,500 dump truck loads of dirt — to shore up the base before repaving the surface. One lane in each direction opened on the northbound side four days after the flood.
Las Vegas Paving transported materials from quarries at Apex.
About 25,000 vehicles, including hundreds of commercial operators, use that stretch of I-15 every day.
Crews worked around the clock to complete the work.
Because the department was in the midst of a 26-mile highway overhaul when the flood occurred, it issued a multimillion-dollar change order on the project to expedite work.
"Our top priority continues to be the mobility and safety of motorists," Department Director Rudy Malfabon said. "Rebuilding and repaving the interstate so quickly and proficiently is nothing short of amazing and we thank Las Vegas Paving for their work."
Malfabon also credited the Nevada Trucking Association and the Nevada Department of Public Safety for their coordination.
Contact reporter Richard N. Velotta at rvelotta@reviewjournal.com or 702-477-3893. Follow @RickVelotta on Twitter.
Stories, maps:
More information on the Interstate 15 story as it develops.