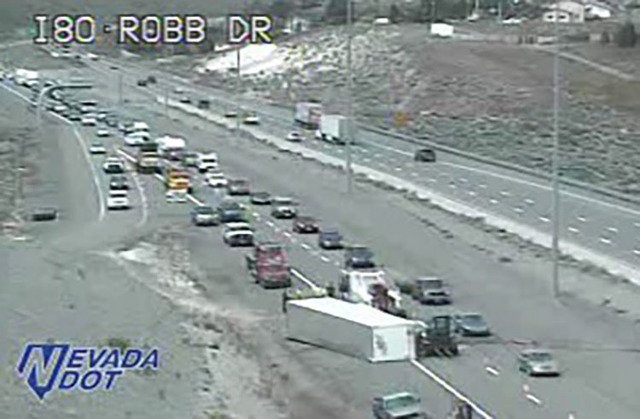 RENO — All lanes of U.S. Interstate 80 have reopened on the edge of downtown Reno after a semi-trailer truck hauling thousands of watermelons overturned and made a mess of the morning commute.
The Nevada Highway Patrol closed both eastbound lanes of I-80 and rerouted traffic shortly after the crash occurred on the city's west side near Robb Drive at about 4:48 a.m. Monday.
Eastbound travel was limited to one lane for about eight hours, but both lanes were open again by about 2 p.m.
The patrol says the diesel truck from California was carrying 7,000 pounds of watermelons.
No one was hurt. The accident remains under investigation.