Juvenile competency statute proposed for Nevada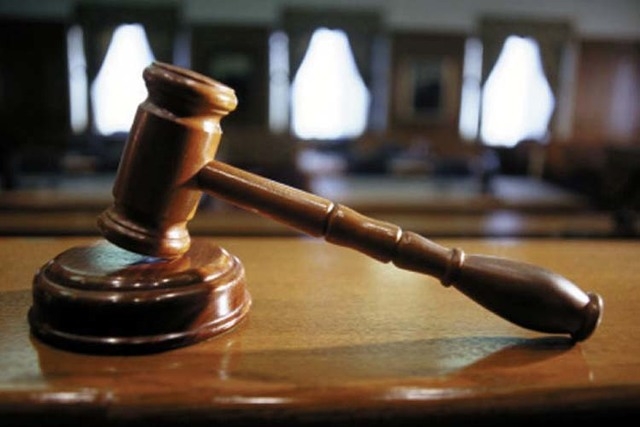 Children in the juvenile justice system often face different competency issues than adults in the criminal system.
But Nevada currently lacks a statute to address competency issues among juveniles. Officials have used adult criminal procedures as a guide instead, said Susan Roske, an attorney with the Clark County juvenile public defender's office.
The juvenile competency issue is drawing attention nationwide because the reasons children are incompetent for the purposes of court proceedings often differ from those that arise in adult cases, she said on Thursday.
There are limited rules and procedures under the general provisions of juvenile justice in the state, she said. Roske and Jo Lee Wickes, the chief deputy district attorney who supervises the juvenile division in Washoe County, both led a juvenile competency sub­committee of the Commission on Statewide Juvenile Justice Reform. The commission recently finalized a proposed statute for juvenile competency.
"There was a lot of give and take, and we thought we came up with a statute that will work statewide," Roske said.
The proposed statute indicates that at any time after a petition is filed and prior to the final order of disposition, if a child's competency comes into question, the court should suspend the proceeding until a determination on competency is made.
Upon suspension of proceedings, the court should appoint an expert, such as a psychiatrist or psychologist, to examine the child and provide a written report to the court, according to the proposed statute.
The Legislative Committee on Child Welfare and Juvenile Justice on Friday voted to approve a bill draft for the juvenile competency statute.
Chairman and Assemblyman Jason Frierson, D-Las Vegas, said the committee only gets 10 bill drafts for a multitude of issues.
"I think across the country they have recognized the need to look at competency," he said.
Juvenile competency issues are often related to their developmental age or developmental disabilities. Among adults, competency often comes into question because of mental illness, Roske and Wickes said.
When an adult's competency is called into question in Nevada, the courts order them to be sent to Lake's Crossing Center, the state's only maximum-security psychiatric facility, to be evaluated and treated. If a juvenile is detained because they are considered to be a risk to themselves or the community, they could be sent to a residential treatment center, Roske said.
But "a lot of these children are just young," she said.
Often, children of questionable competency are not in custody so the judge will refer them to a psychologist, Roske said.
Legal problems have not yet arisen because adult criminal procedures are used in determining the competency of delinquents, she said. But issues sometimes surface, Wickes said.
If the proposed statute ultimately becomes law "it will provide a framework for the court, the district attorney's office, public defenders and probation offers to understand what the requirements are," Wickes said.
"I think it will just give more regularity in the state," Roske said. There will be a "timeline in place of when the report is expected to be filed and guidance from the judge if the child cannot attain competency and possible dismissal of charges."
Contact Yesenia Amaro at yamaro@reviewjournal.com or 702-383-0440. Follow @YeseniaAmaro on Twitter.