Las Vegas lawyer to lead ACLU of Nevada as new executive director
Updated January 21, 2021 - 5:57 am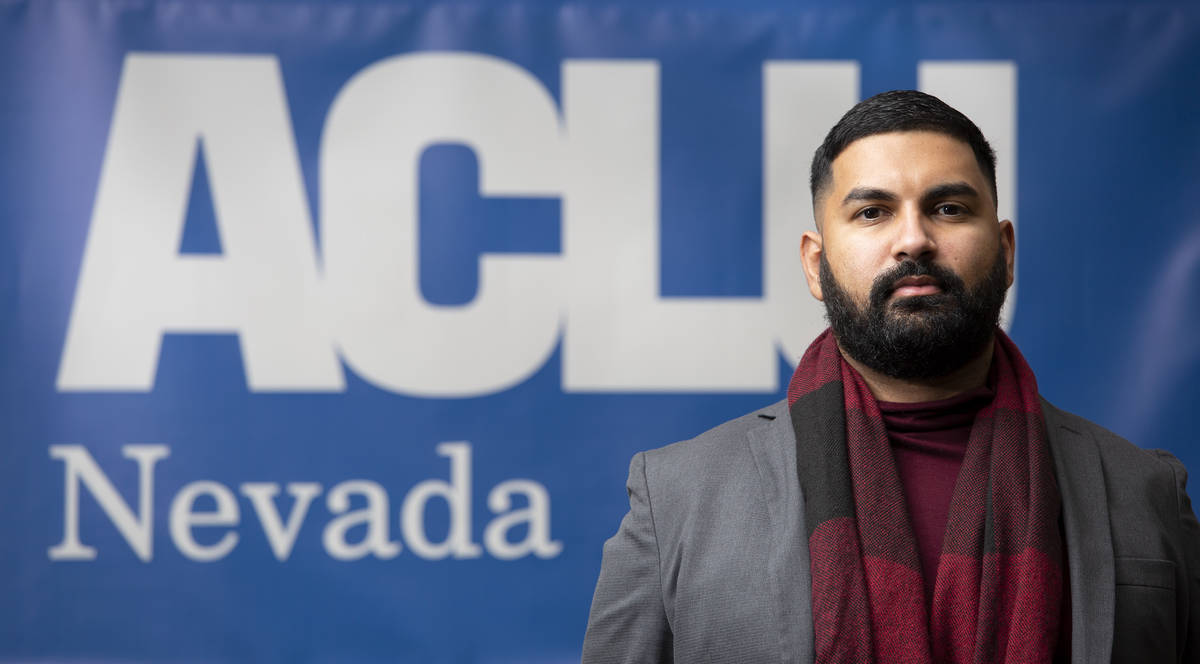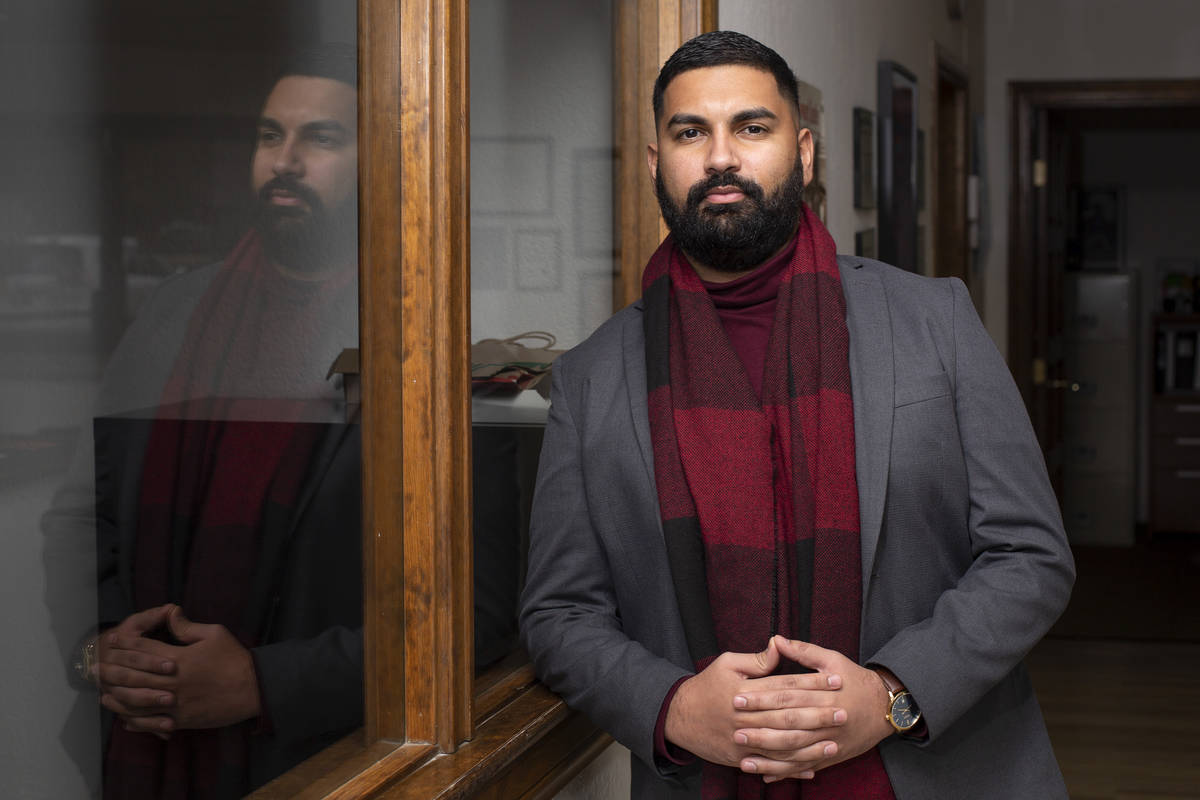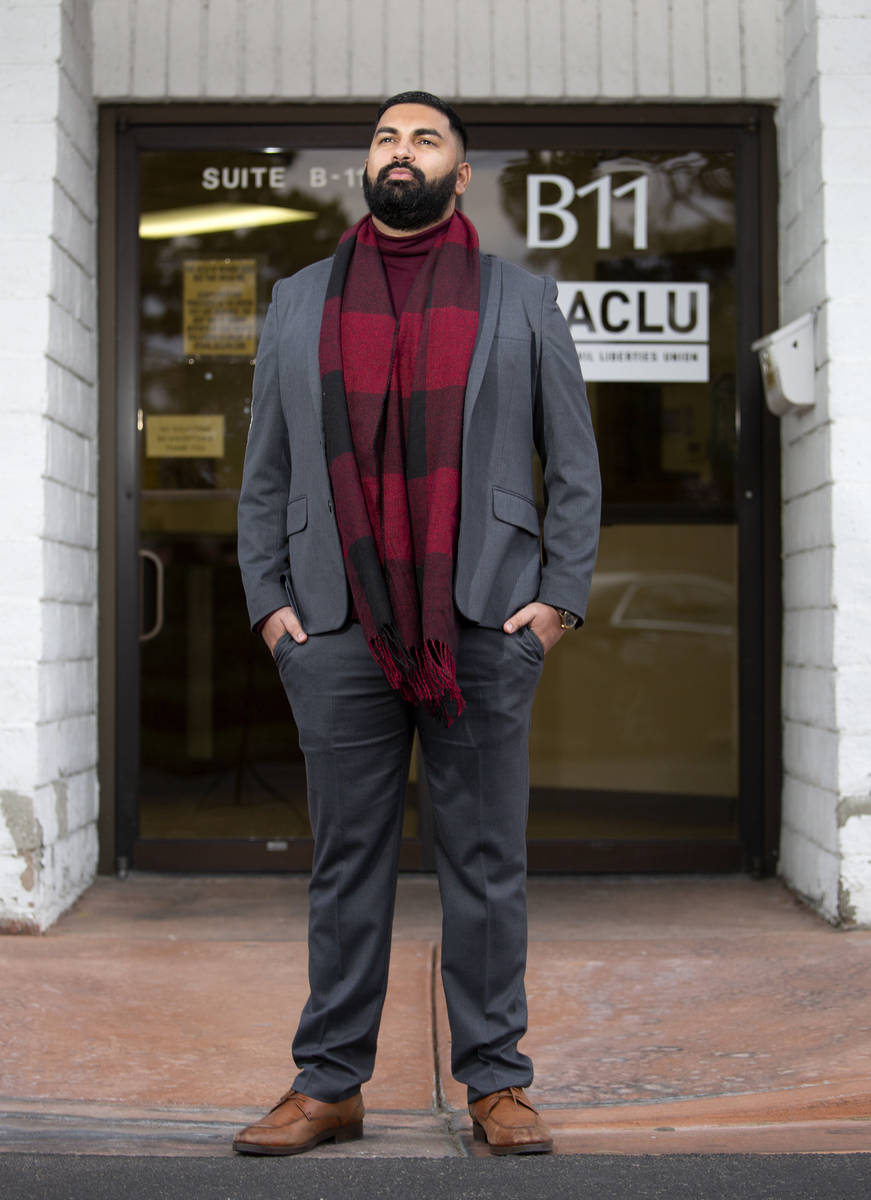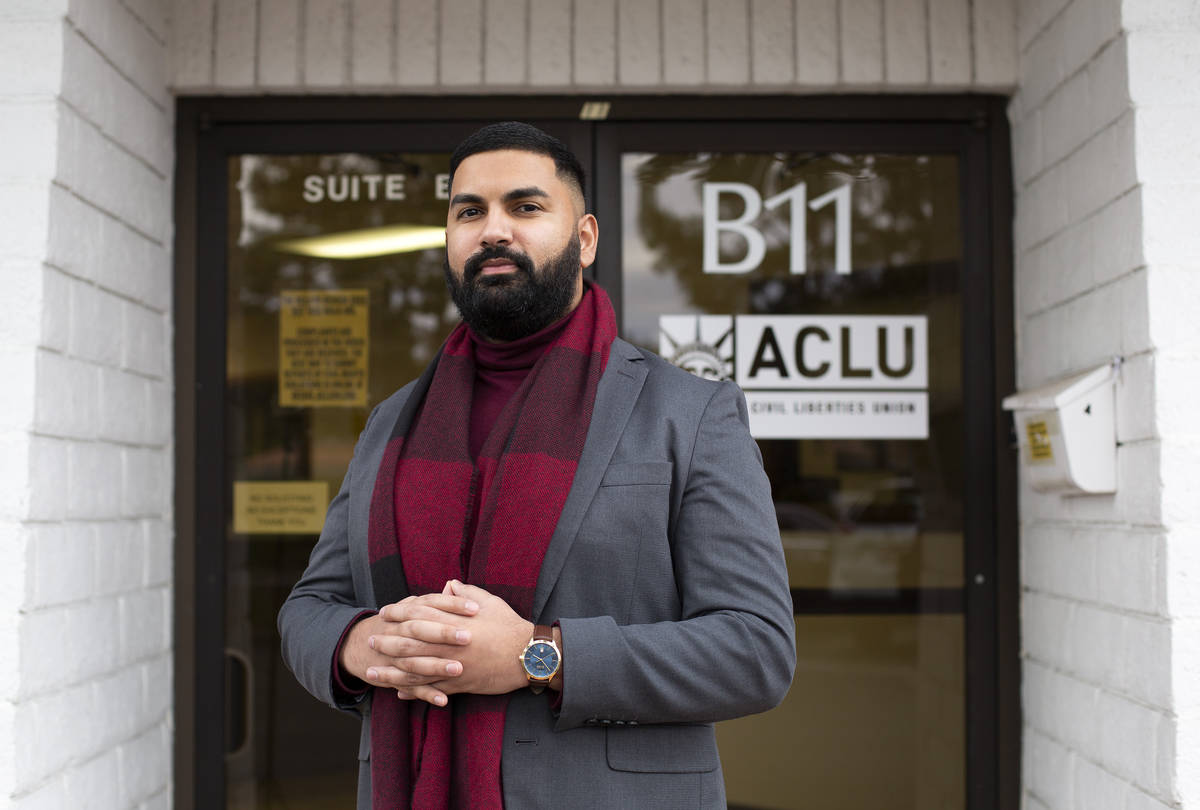 For the first time in the organization's 55-year history, the executive director of the American Civil Liberties Union of Nevada is a person of color.
Las Vegas attorney Athar Haseebullah, 33, took over last week at the organization's central valley office, right down the street from his childhood home.
Haseebullah is a practicing Muslim whose parents immigrated to the U.S. from Pakistan; his tenure began seven months after then-Executive Director Tod Story departed. Story announced in June that he planned to "pursue other opportunities" after serving for more than seven years as executive director.
It's an honor to be named the Executive Director of ACLU of Nevada (@ACLUNV). After getting started in 1966, I will be the first person of color to lead the organization, and I recognize the responsibility that it comes with.https://t.co/O8rTOmmzKx

— Athar Haseebullah, Esq. (@atharesq) January 19, 2021
Haseebullah said he's excited for the opportunity to make a change in the same community where he experienced racism and xenophobia growing up. He remembers watching his parents struggle as victims of predatory action based on their immigration status.
"So many times, immigrants come here thinking that they're going to get the best of the universe, and it turns out what they initially envisioned as their dream becomes their nightmare," Haseebullah said.
He recalled the intolerance he encountered as he struggled to get approval for zoning and building permits for his mother's mosque, the first in the U.S. to be financed and built by a Muslim woman, the Review-Journal reported at the time.
Tahsin Khan, a friend from the mosque, said he's excited to see Haseebullah bring a more nuanced perspective to ACLU leadership. Khan said he watched Haseebullah get arrested while waiting for an Uber after a Black Lives Matter protest in June.
"I think he's going to help get the ACLU more engaged with the community here in Vegas," Khan said. "He's already so involved with the grassroots movements here, so he's going to be able to take those relationships and elevate them."
Asha Jones, who serves as chief of staff for Rep. Steven Horsford and has done community work with Haseebullah for years, described him as "absolutely brilliant."
"He could go work for any firm he wanted to, but he isn't in it for the money or the recognition," Jones said. "He just wants to help people and is really intentional about all his efforts to improve society."
Haseebullah said he wants the ACLU of Nevada to be run by the community, for the community.
"I don't want this to be an organization where we are walking into community centers and saying, 'Let me figure out how you as someone who has suffered a harm can fit into my narrative and what I'm trying to achieve,'" he said. "Instead, it should be, 'You have suffered a harm and I work for an organization that is here to serve you.' And that's what we're going to do."
Ender Austin III, community organizer and youth pastor at the Bethesda Church of God in Christ, said he's proud to see his friend receive the recognition he deserves. He said he and Haseebullah have done community work for years, including educating kids on justice issues, registering people to vote and marching in Black Lives Matter demonstrations.
"Many leaders have a textbook understanding of the issues, but it takes on a whole other meaning when there's a lived experience," Austin said.
Haseebullah, a double alumnus of Howard University, a historically Black college in Washington, D.C., serves as secretary of the Urban Chamber of Commerce; president of the local Alpha Phi Alpha Fraternity alumni chapter; a board member for the Interfaith Council of Southern Nevada; and chairman for Masjid Ibrahim, the mosque his mother financed.
He previously worked as general counsel and director of strategic initiatives for local nonprofit Opportunity 180, which works to improve education quality in Nevada. He also worked as the senior government affairs and legal administrator for the Regional Transportation Commission and spent several years working as a litigator for the Legal Aid Center of Southern Nevada and the city of New York.
Numerous local leaders have congratulated Haseebullah on Twitter, including state Assemblywoman Brittney Miller, Las Vegas City Councilman Cedric Crear, Nevada Attorney General Aaron Ford and Rep. Steven Horsford.
A previous version of this story incorrectly said Tod Story plans to retire.
Contact Alexis Ford at aford@reviewjournal.com or 702-383-0335. Follow @alexisdford on Twitter.