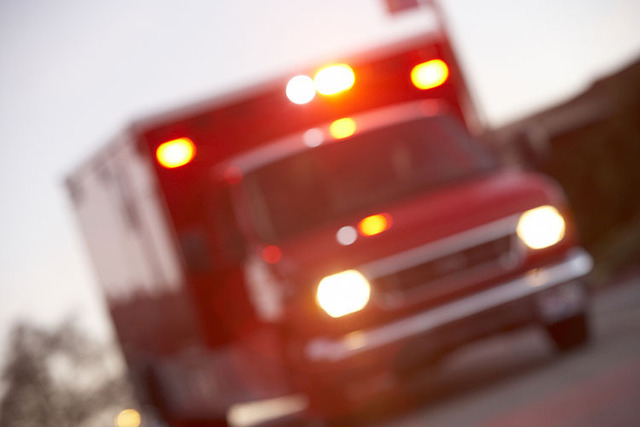 A Mesquite man died over the weekend after the vehicle he was driving crashed in the Arizona Strip, according to the Mohave County sheriff's office.
Travis Huges, 41, of Mesquite, died Saturday in the Virgin River community of Littlefield, about 90 miles northwest of Las Vegas, sheriff's spokeswoman Trish Carter said. He was behind the wheel of a Ford Excursion that rolled over on Scenic Drive.
Deputies responded about 6 a.m., Carter said. Hughes was dead, and two passengers were hurt and taken to hospitals.
Bartlett Stephenson, 40, of Littlefield, was flown to University Medical Center in Las Vegas where he was listed Monday in critical condition with "head trauma, multiple broken ribs, broken arm and leg and internal injuries," Carter said. Albert Wharton, 39, of Mesquite, was released following treatment at Mesa View Regional Hospital in Mesquite.
Excessive speed and alcohol likely were factors in the crash, Carter said. The investigation continues.