Missile crates provide 'lifeboat' for Nevada's endangered Moapa dace fish
Updated March 28, 2017 - 5:46 pm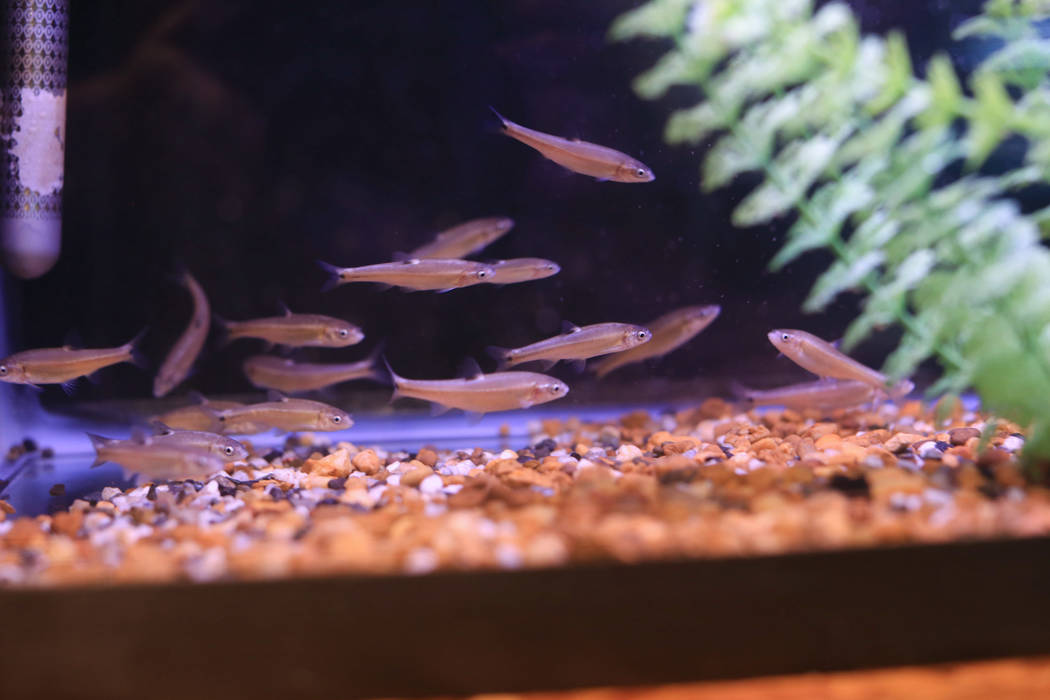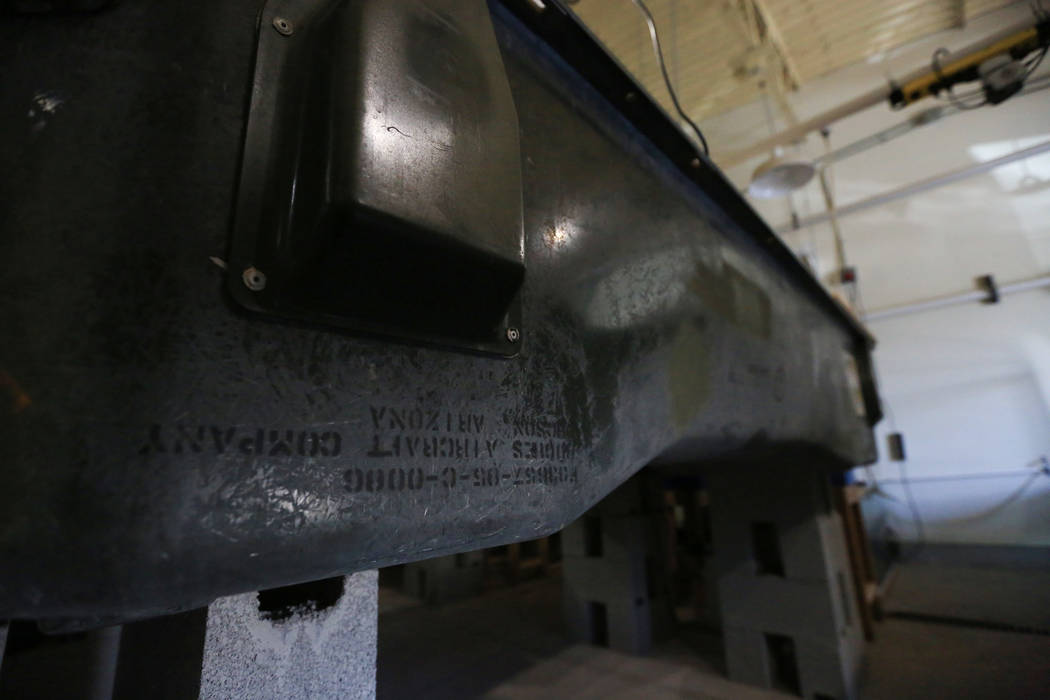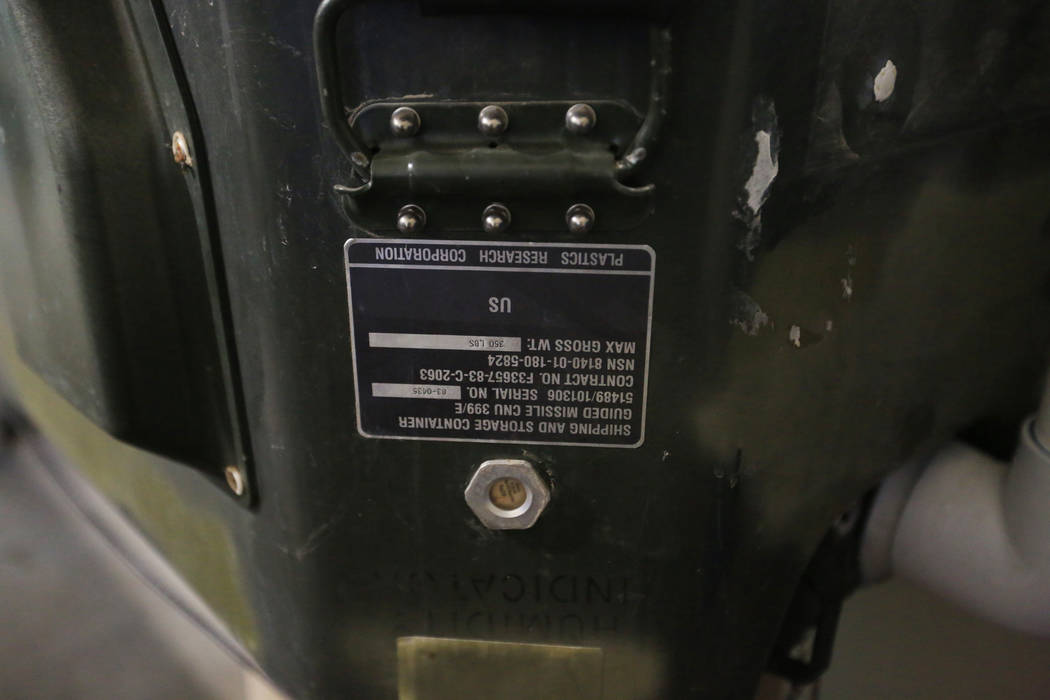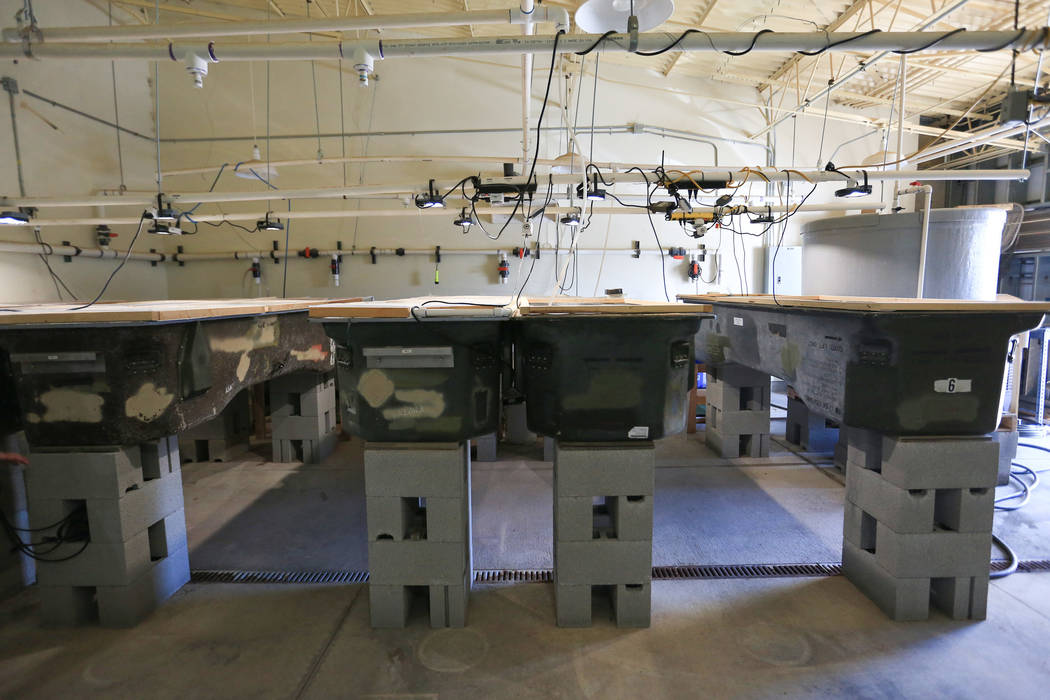 An endangered fish found only in northern Clark County is now being protected by a military-grade safety net.
A reserve population of Moapa dace has been established at a hatchery near Lake Mead, where the rare, finger-length fish are being raised in fiberglass containers once used to ship guided missiles.
So far, biologists with the Nevada Department of Wildlife have successfully raised more than 1,000 dace, and more are on the way.
The hatchery population can be used for genetic testing and other research aimed at saving the species, said Brandon Senger, supervising fisheries biologist for the department in Las Vegas.
More importantly, Senger and hatchery biologist Eric Laux believe they have perfected the process of raising dace in captivity, so work can begin on establishing a secondary population in case something happens to the ones left in the wild.
"It's a tool to prevent extinction for sure," Senger said. "It's a lifeboat, and it's an opportunity."
ARMY SURPLUS HABITAT
Researchers at the University of Arizona in Tucson were the first to breed Moapa dace in a lab, starting with about 70 fish taken from the wild under a federal permit in 2013 and 2014. When the research project ended and the permit expired, the Department of Wildlife took possession of the roughly 250 fish left over from the study in May 2015.
Senger said the dace came with a pair of tanks made from the lids of old missile crates, still stamped with military codes and the names of the defense contractors that made them. Four more guided missile fish habitats have since been added to accommodate the hatchery's growing brood.
Senger said the crate lids are sturdy, relatively lightweight and work great for reproducing stream-bed habitat because they are long and narrow with uneven bottoms. Water is pumped through the tanks to simulate stream flow, and the floors are lined with gravel, plants and tree branches to give the fish someplace to hide.
Here's the best part, Senger said: A similar-sized hatchery tank can cost about $1,800. "We got these four for $20 through liquidation," he said.
The captive population includes about 20 of the original fish taken from the wild and two successive generations of hatchery-born offspring. A third generation is expected later this year.
LIFE IN CAPTIVITY
Because these fish are "left over from an experiment," they will probably never be released into the wild, said Mike Schwemm, senior fish biologist for the U.S. Fish and Wildlife Service in Las Vegas. But the captive population does provide a valuable resource for studying the dace's behaviors, environmental tolerances and mating habits, Schwemm said.
The hatchery fish also can be used to develop a complete genetic profile — or genome — for the species.
The Moapa dace has been under federal protection for almost 50 years. It's entire habitat is confined to the 116-acre Moapa Valley National Wildlife Refuge, some adjacent private land and the Warm Springs Natural Area, a 1,218-acre tract the Southern Nevada Water Authority bought for $69 million in 2007.
According to the latest count, conducted last month, there are approximately 1,165 Moapa dace left in the warm, spring-fed streams 60 miles northeast of Las Vegas that it calls home. That's the lowest February total in five years.
A year ago, the population stood at 1,859.
Schwemm said it's "hard to put too much stock in any one count," but the latest results have him thinking about conducting "an intermediate count" between now and the next regular population survey in August.
Contact Henry Brean at hbrean@reviewjournal.com. Follow @refriedbrean on Twitter.
RELATED
Fish experts not worried about recent drop in endangered Moapa dace population
New dace coming
Since 2015, the Nevada Department of Wildlife has successfully raised two generations of endangered Moapa dace at the Lake Mead hatchery, and a third generation is expected later this year.
The fish had never been successfully raised in captivity until a few years ago, when researchers at the University of Arizona in Tucson pulled off the feat for the first time.
Lake Mead hatchery biologist Eric Laux said Moapa dace require a constant flow of water warmed to between roughly 80 and 90 degrees Fahrenheit to replicate the thermally heated spring flows they live in 60 miles northeast of Las Vegas.
He said raising dace actually isn't all that hard, once you know what you're doing.
"If you meet their thousand different requirements then it's smooth sailing," he said with a laugh.