Nevada drone officials help lead evacuation drill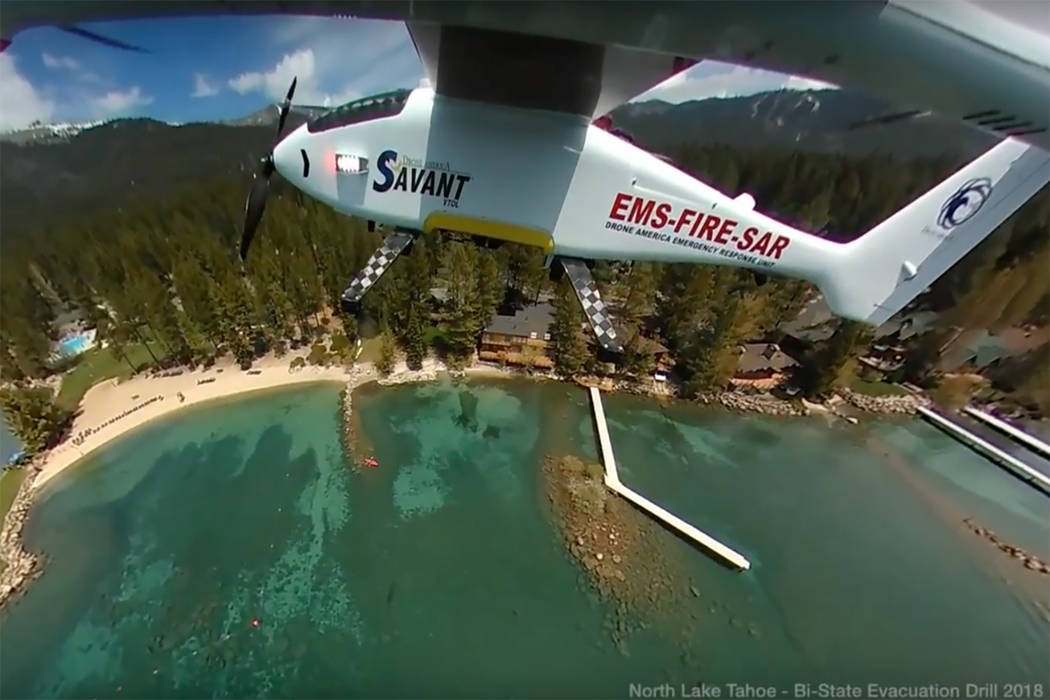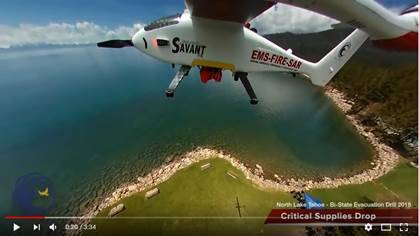 Nevada and California agencies are working together to advance drone use in emergency evacuations.
On May 19, a first-of-its-kind evacuation drill was performed on the Nevada-California border just north of Lake Tahoe, the Nevada Institute for Autonomous Systems and partners said Wednesday. The institute works with the Governor's Office of Economic Development and acts as a clearinghouse for drone-related business opportunities.
During the drill, the drone had two missions: Deliver medical supplies to an injured firefighter, and transmit live video of the scene while a helicopter was dispatched to fly hundreds of feet below the drone.
This was the first time commercial drones in the U.S. completed simultaneous operations in the same airspace as a helicopter with the common mission of saving lives and property, according to the NIAS.
The mission was a success; the firefighter was airlifted to safety, and the drone returned to base after flying 23.4 miles in about an hour.
"We're all realizing the significant value of drones in these operations, going where humans can't go," Chris Walach, senior director of FAA-designated Nevada unmanned aerial systems test sites and the NIAS, told the Las Vegas Review-Journal on Wednesday. "We're barely scratching the surface of opening this industry to include all sizes of drones."
Reno-based autonomous unmanned vehicle provider Drone America led the drill with support from the NIAS and in partnership with more than 17 first responder agencies from Nevada and California.
The North Lake Tahoe Fire Protection District is becoming a response partner with Drone America.
"The Bi-State Evacuation Drill was a clear demonstration of how we can all work together, potentially saving lives and saving taxpayers dollars," district fire chief Ryan Sommers said in a statement.
Walach said drone use in public safety operations is one of the most important ways for Nevada stakeholders to help grow the unmanned aviation industry.
"One life saved makes the past and future investment in the Nevada (unmanned aerial systems) industry or Nevada-based drone companies like Drone America all worth it," he said.
Contact Bailey Schulz at bschulz@reviewjournal.com or 702-383-0233. Follow @bailey_schulz on Twitter.