Nevada legislative incumbents doing well in fundraising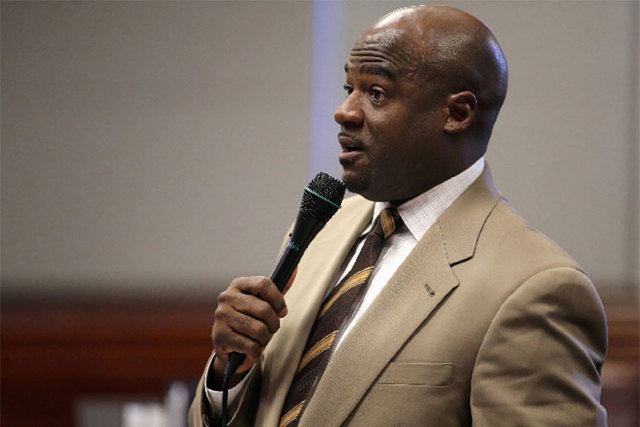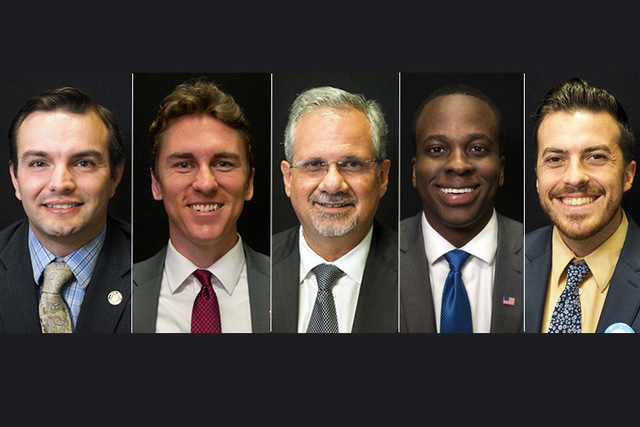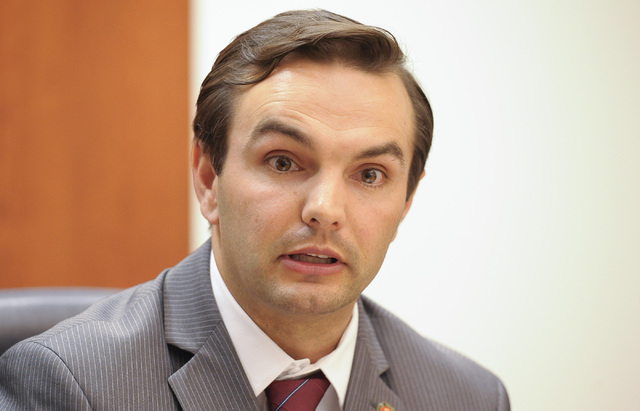 CARSON CITY — Incumbency, with at least one exception, proved to be the campaign money winner in legislative races leading up to Nevada's June 14 primary.
Midnight Tuesday was the deadline for candidates to file their campaign reports on contributions and expenditures to the secretary of state's office.
Some Republican legislators face opposition from their own party for supporting a $1.5 billion tax package during the 2015 session. But if money raised is any indicator, most are not suffering backlash.
Incumbent Derek Armstrong in Assembly District 21 raised far more than his anti-tax opponent Blain Jones. Armstrong, who chaired the Assembly Taxation Committee in the 2015 session, reported $95,375 in contributions, including $10,000 from The Venetian, $3,000 from Nevada Power, and $5,000 from SolarCity, among numerous contributions. He reported spending $39,522.
Jones reported $15,470 in contributions, with $4,700 coming from himself, and $14,507 in expenditures.
Republican Assembly Speaker John Hambrick raised $50,650 in his bid for re-election to Assembly District 2. He has spent $32,995. GOP opponent Clayton "Kelly" Hurst has raised $16,100 and spent $5,391.
Assemblyman James Oscarson of Pahrump handily raised more than any of his challengers. Oscarson, in District 36, raised $134,234, a total that includes about $15,600 of in-kind contributions. He spent $105,524 for the period from Jan. 1 through May 20. His closest challenger, Tina Trenner, reported $8,697 in contributions.
In Assembly District 9, Republican incumbent David Gardner raised $30,200 in the last half of 2015 and spent $21,000. In 2016, he collected $46,354 and had $25,957 in expenses. His main GOP challenger, Diana Orrock, reported $22,150 in campaign contributions for 2016.
Many Republican incumbents who drew primary opponents had a big head start in the money-raising game. Assembly Majority Leader Paul Anderson, for example, raised $125,000 in the last six months of 2015. For the first period in 2016, he raised $111,825 and spent $98,217. His challengers, Steve Sanson and Leonard Foster, report raising $13,336 and $1,000 respectively this year.
The ultimate winner of that race will be decided in the primary, as there are no other candidates.
So, too, will the race in Senate District 4, where Democratic incumbent Kelvin Atkinson easily outraised Democratic challenger Stephen Harvey Munford, son of Assemblyman Harvey Munford. Atkinson raised $175,328 and spent $68,346 by May 20. Munford, in comparison, raised $8,089.71 and spent $3,948 during the same period. Because both are Democrats and there are no other candidates vying for the seat, the winner of the primary will appear alone on the Nov. 8 general election ballot, needing only one vote for victory.
Assemblyman Brent Jones, who was one Republican who voted against the tax hike, reported $28,133 in contributions, with about $8,150 coming from a personal loan to his campaign. He had $25,000 in expenses. His closest challenger, Tiffany Jones, received $26,533 in contributions and spent $8,677.
The Review-Journal is owned by the family of Sheldon Adelson, chairman and CEO of Las Vegas Sands Corp., which operates The Venetian.
Contact Sandra Chereb at schereb@reviewjournal.com or 775-461-3821. Find @SandraChereb on Twitter. Contact Sean Whaley at swhaley@reviewjournal.com or 775-461-3820. Find @seanw801 on Twitter. Contact Ben Botkin at bbotkin@reviewjournal.com or 702-387-2904. Find @BenBotkin on Twitter.