Nevada sues to stop transfer of internet oversight
September 30, 2016 - 10:44 am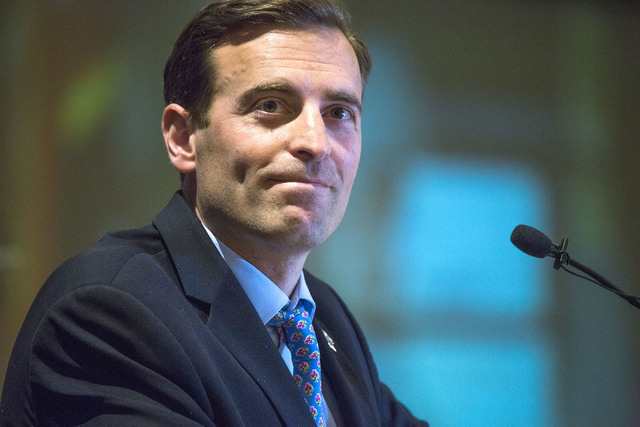 CARSON CITY — Nevada has joined three other states to file a lawsuit to prevent the federal government from transferring internet oversight from U.S. control to an international organization.
Attorney General Adam Laxalt said the transfer to the unregulated, nongovernmental body could jeopardize free speech and invite censorship.
The complaint was filed in U.S. District Court on Thursday in Texas by Nevada, Oklahoma, Texas and Arizona.
Since its founding, the U.S. Commerce Department has overseen the operations of the Internet Corporation for Assigned Names and Numbers. However, the federal government plans to allow ICANN to become fully independent once its contract expires Friday.
ICANN, the nonprofit organization running the database, will then become autonomous and be accountable to international stakeholders.
The lawsuit says the change would allow for private parties to control the internet and could seriously undermine free speech on the internet domain. The lawsuit argues that the decision violates the First Amendment, the Property Clause and the Administrative Procedure Act. The parties are asking for an injunction to stop the transfer.
"By relinquishing its oversight of the internet to a nongovernmental and unregulated international organization, the Commerce Department is seriously jeopardizing free speech and inviting censorship on the internet where there should be a free exchange of ideas," Laxalt said. "In asking for an injunction, if successful, we hope to halt this transfer in order to give policy makers time to evaluate the possible consequences of this decision."
Contact Sean Whaley at swhaley@reviewjournal.com or 775-461-3820. Follow @seanw801 on Twitter.