Nevada Supreme Court rules in favor of investors, banks in HOA fees case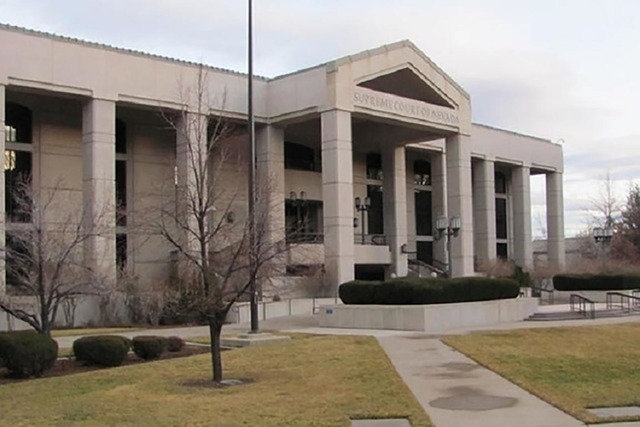 CARSON CITY — The Nevada Supreme Court on Thursday ruled in a long-awaited dispute over homeowner association dues in super-priority lien cases, finding that Nevada law does not allow the collection of costs and fees in addition to nine months of back-owed assessments.
The unanimous ruling came in an appeal brought by Horizons at Seven Hills Homeowners Association against Ikon Holdings.
The ruling is a major victory for investors, banks and others who acquired the foreclosed properties. It is a big loss for homeowners associations, collection agencies and others who sought additional compensation in the super-priority lien process.
The super-priority lien in Nevada law allows associations to recover nine months' worth of assessments. But a yearslong legal dispute has been waged over whether fees and collection costs could be included as part of the lien.
The court ruling resolves the question for lien cases dating from the foreclosure crisis that reached a peak in 2009 to 2011.
But the opinion does not apply going forward.
The Nevada Legislature in 2015 amended state law to include certain fees and costs in super-priority liens.
Las Vegas attorneys James Adams and Puoy Premsrirut were pleased with the ruling that will favor their clients in 135 separate cases.
"We now have clarification of what the plain words of the statute mean — that they cannot include fees and costs in super-priority liens," Adams said. "I am very happy not only for all the lawyers involved, but for all of the many judges who have been agonizing over this for the last six years. Now I hope we can move forward and get these cases concluded."
Premsrirut said the fight was against a multitude of lawyers representing clients with deep financial resources.
"I am proud of our Supreme Court today because they did not legislate from the bench," she said. "They followed the law."
Homeowners' association representatives, who could not be reached for comment Thursday, had argued that their boards had to rely on collection agencies because they did not have the time or expertise to pursue delinquent assessments alone. They also pointed out that the assessments were the only revenue source available to maintain the communities.
Contact Sean Whaley at swhaley@reviewjournal.com or 775-461-3820. Find @seanw801 on Twitter.