Nevada transportation officer Tony Illia dies
Updated August 6, 2021 - 7:08 pm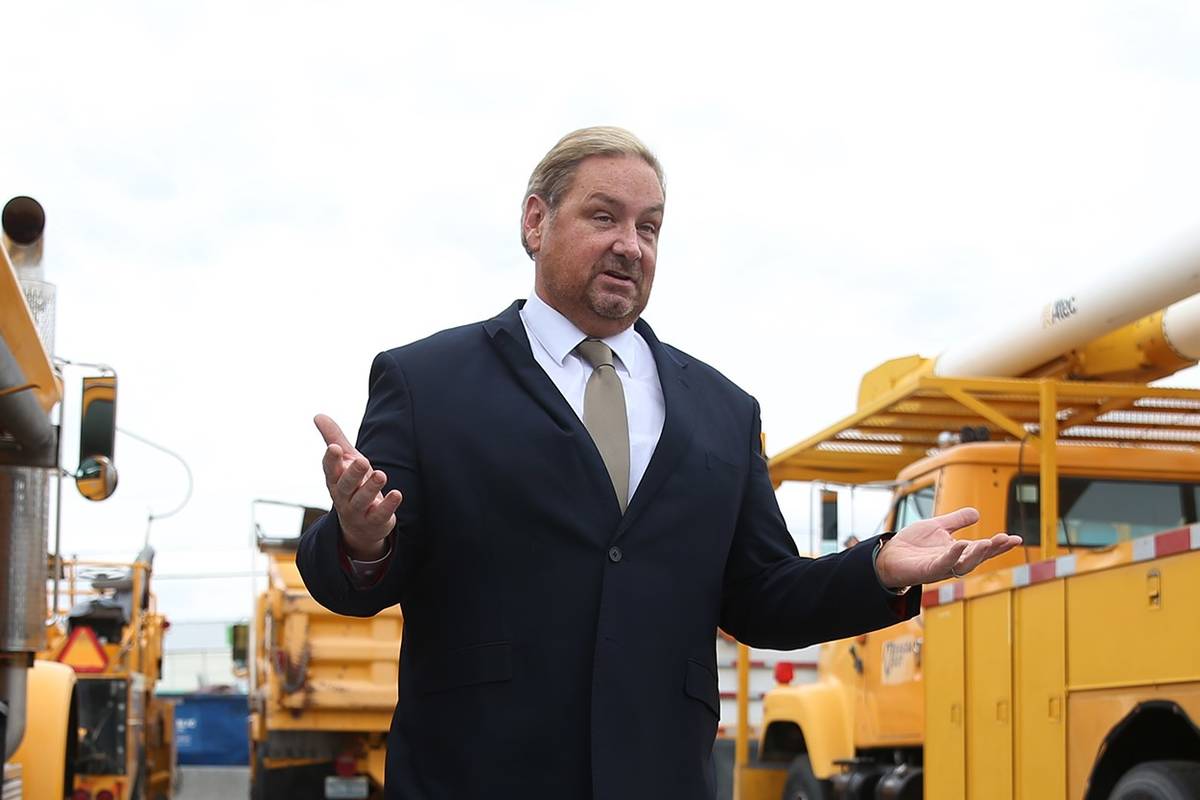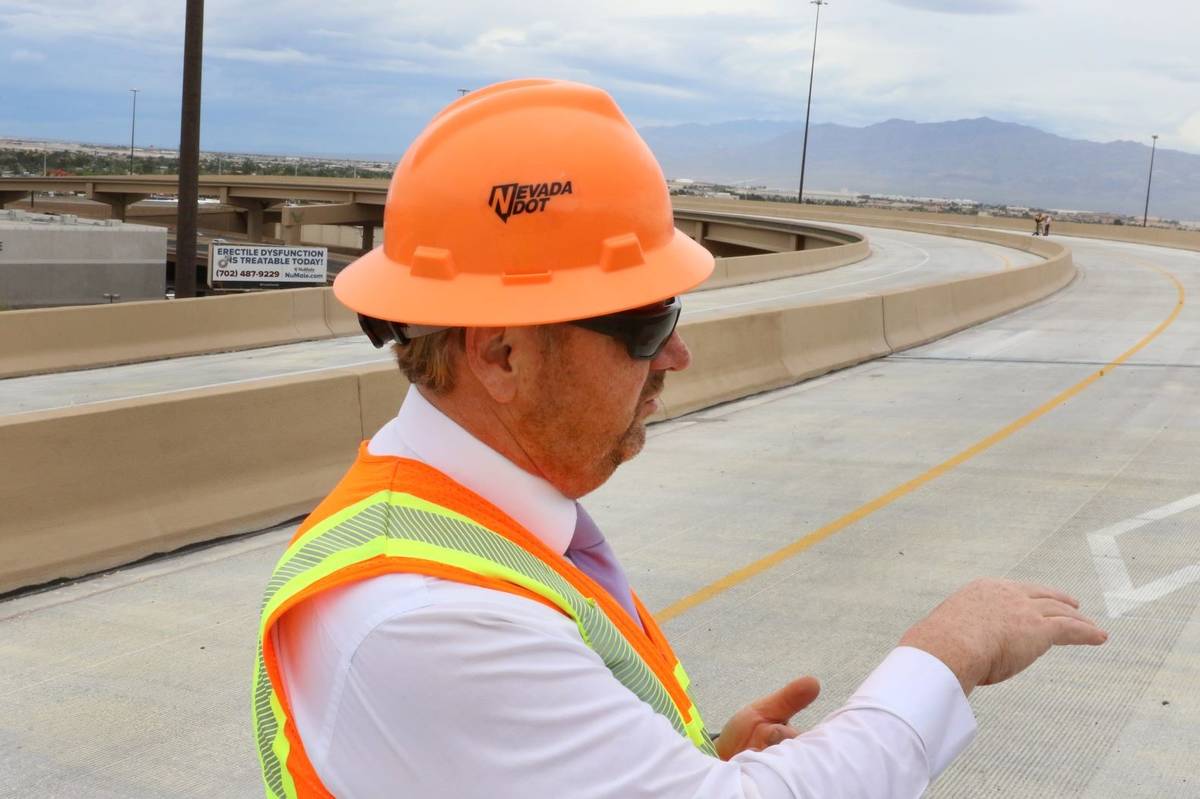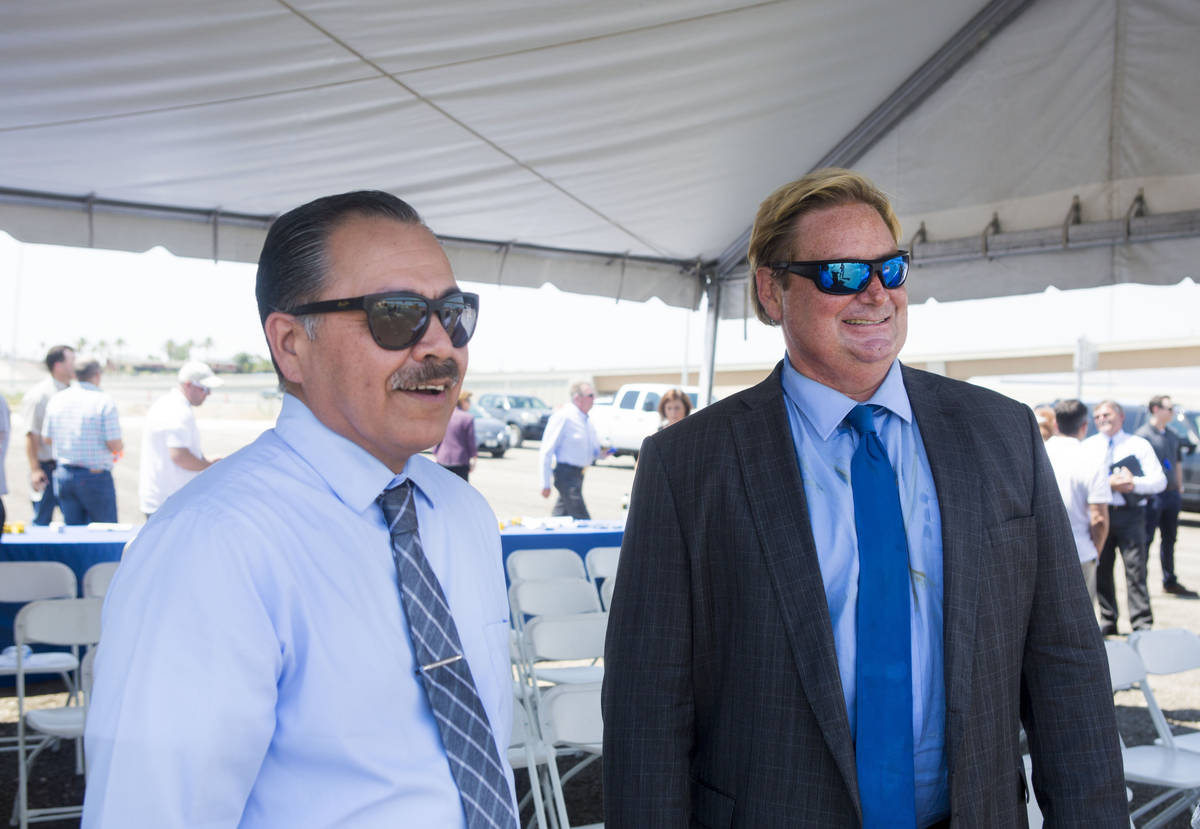 Tony Illia, the lead public information officer for the Nevada Department of Transportation in Southern Nevada, died suddenly July 29 in Las Vegas. He was 52.
His longtime deskmate and fellow NDOT spokeswoman Adrienne Packer publicly announced Illia's death Aug. 2 in a statement, calling him a committed public servant and dear friend of the media and community he served.
"No words can adequately express our sadness or our gratitude for Tony's tireless work for NDOT over the past seven years," Packer wrote.
Illia was born in Sacramento in 1969, the son of John and Elizabeth Illia. He spent his childhood in Northern California before his family moved to Reno, where he attended Reno High School.
Illia's grandfather, John Garth, was a noted artist from San Francisco and those talents passed on to him, as he was a longtime oil painter and artist, according to his brother, Vince Illia. He especially liked to draw cartoon characters, beginning early on with one of his favorites, Garfield, and later developing his own.
"He was just like my grandfather," Vince Illia said. "He truly was a natural artist and painter. Especially cartoons and animated figures."
After graduating high school in 1987, Illia began his collegiate career at the University of Nevada, Reno. Wanting to further pursue a degree in Italian language, Illia transferred to the Nazareth College in Rochester, New York. After a year, he changed his major to English.
In 1992, Illia earned a bachelor's degree in English and then returned to Northern Nevada, where in 1996 he earned his master's degree in English from UNR.
Illia went on to work for various publications, writing mainly about development and real estate. He is a former reporter with the Las Vegas Business Press, a sister publication of the Las Vegas Review-Journal, winning multiple Nevada Press Association awards.
Additionally, Illia worked as a special correspondent for McGraw-Hill Financial, Construction Group for 14 years. During his time there he won several awards, including twice being honored with the Robert F. Boger Journalism Award from the Construction Writers Association.
Starting with NDOT in 2014, Illia served as the department's primary spokesperson for Southern Nevada. He was at the forefront of such developments as Project Neon, the addition of HOV lanes along Interstate 15 and U.S. Highway 95 and the Centennial Bowl interchange.
Gov. Steve Sisolak tweeted about Illia's death, "Kathy & I join the @nevadadot family & Southern Nevada community in mourning the loss of Tony Illia, a steadfast & respected communications professional."
Illia would often go out of his way to assist the media, even going so far as picking up reporters at the office and taking them to a worksite across town and back.
An ardent boxing fan, Illia was a walking encyclopedia of the "sweet science." He spoke often about the glory days of the sport of the late 1970s and early '80s, but he was also always eager to strike up a conversation about the latest fight.
The public grew to know Illia not only through his media appearances over the years, but his popular "Throwback Thursday" posts on social media. Appropriately, his final tweet, dated July 22, was an aerial photo of the Las Vegas Strip circa 1966.
Tony is survived by his wife, Luetta, brother Vince Illia and mother, Elizabeth Illia.
Contact Mick Akers at makers@reviewjournal.com or 702-387-2920. Follow @mickakers on Twitter.