Nevada's proposed national monument full of artwork, undisturbed land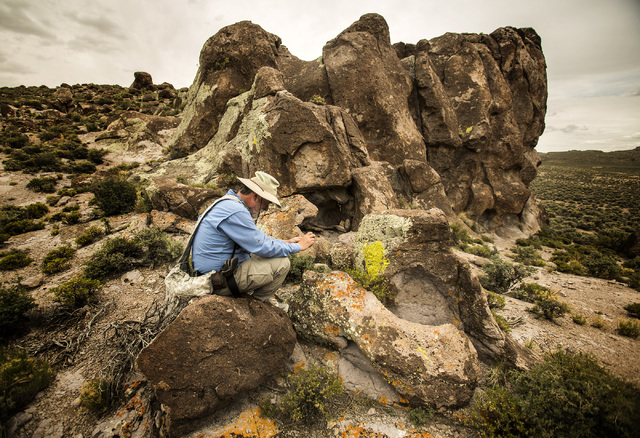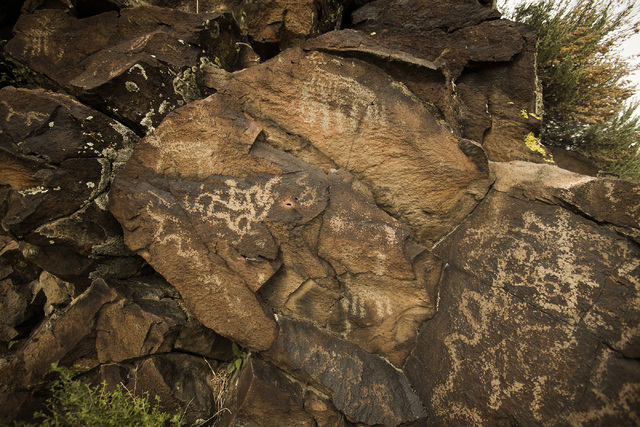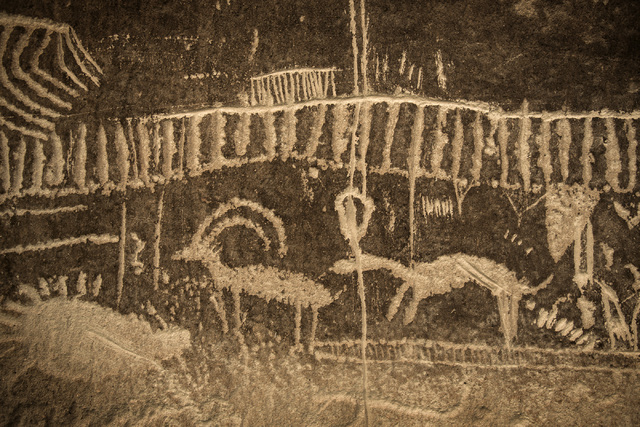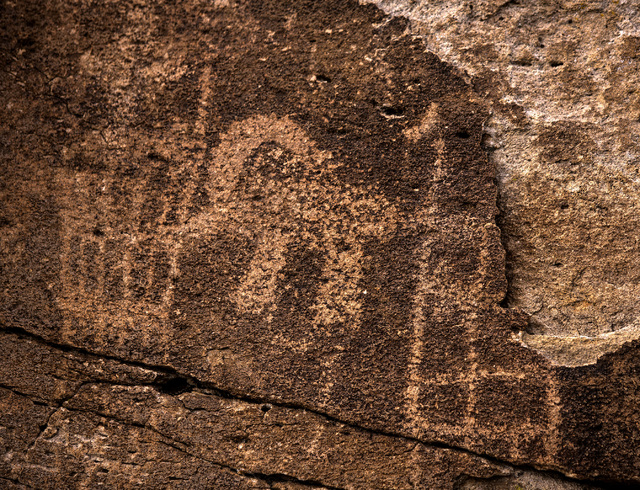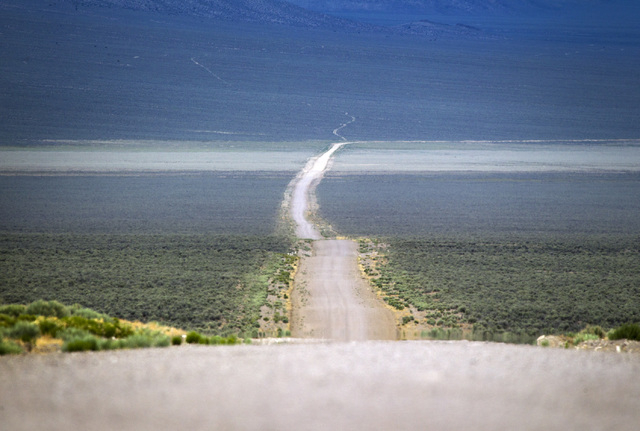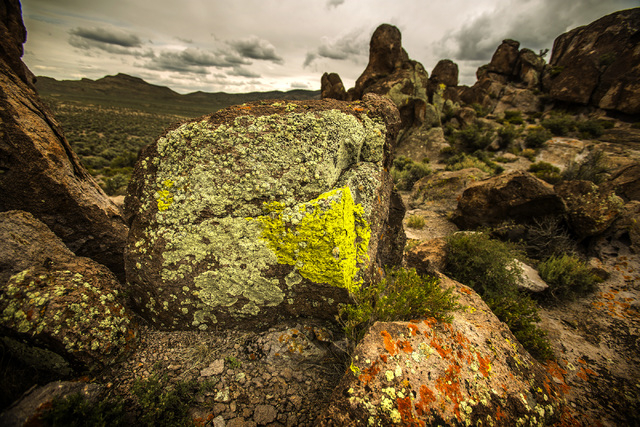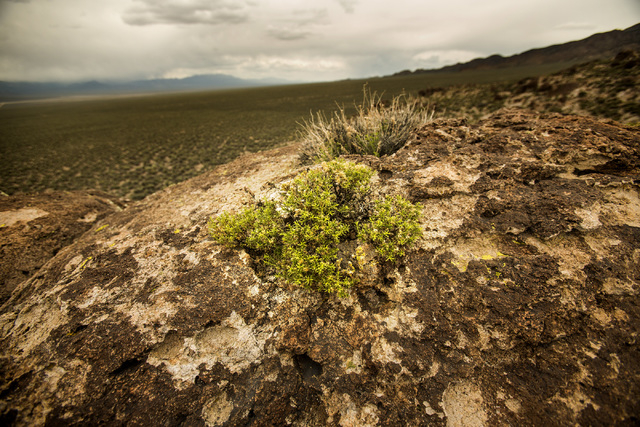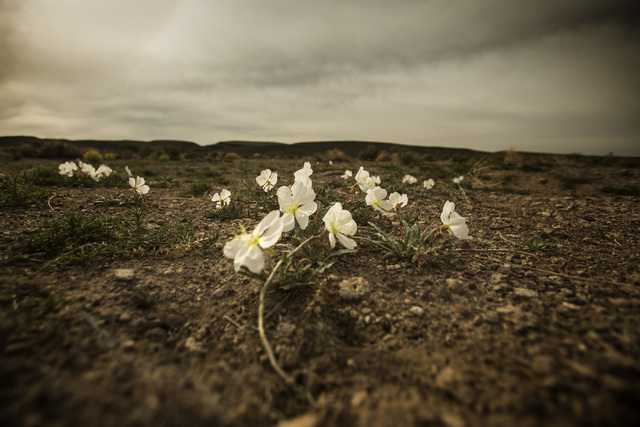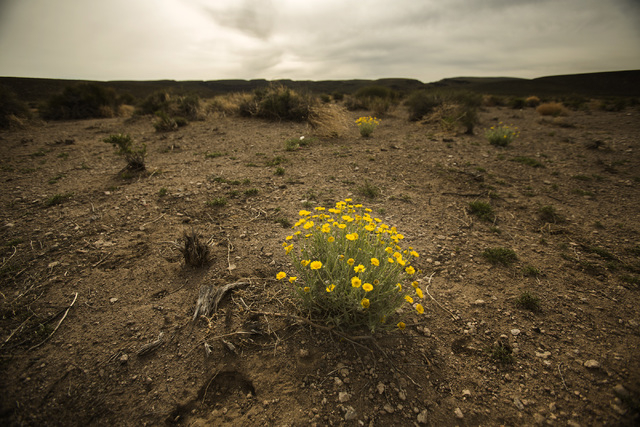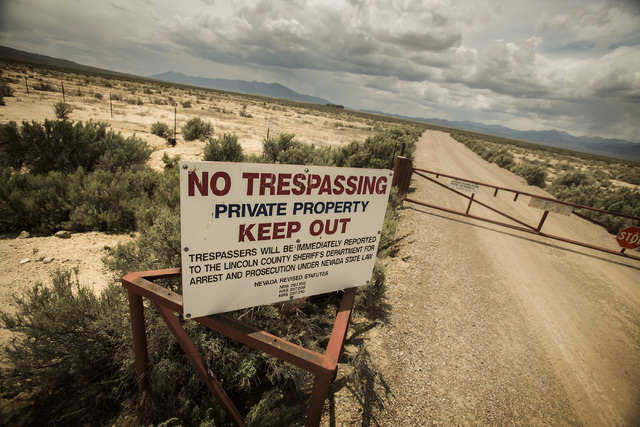 HIKO — Nevada's new National Monument-in-waiting isn't really on the way to anywhere.
From Las Vegas, you head north along 120 miles of rural highway, then hang a left into one of the emptiest spaces in a state famous for its emptiness.
There is no pavement here. No services, cellular or otherwise. The only city is "City," a massive earthen sculpture by Michael Heizer that's said to be one of the world's largest pieces of art, still unfinished after more than 40 years.
The ranch and small farm where Heizer lives alongside his masterwork contains some of the only occupied buildings in the entire 704,000-acre expanse now proposed as Basin and Range National Monument. Save for a few other ranch houses tucked away in the canyons, the only structures you're likely to find are the empty husks of ghost towns.
That's reason enough to preserve it, says Jim Boone, our guide on this overcast Wednesday: "Just the fact that it's a really big piece of undisturbed land. It's a huge undeveloped area."
Boone is a Las Vegas ecologist and outdoorsman who runs an ever-expanding online encyclopedia of adventures called birdandhike.com. He's traveled across the proposed monument at least a dozen times since his first visit there more than a decade ago. Most of those trips have come since February, when he agreed to lead tours set up by the nonprofit Conservation Lands Foundation and other backers of the monument.
A few months ago, he shepherded Deputy Interior Secretary Mike Connor, Bureau of Land Management Director Neil Kornze and others on a two-day outing that included a campout and a rare audience with Heizer in his "City."
Today's tour is cozier — just a reporter, a photographer, Boone and his wife, Liz.
We begin at the southeastern corner of Basin and Range, in the only portion of the monument with a paved road running through it. From state Route 318 north of Hiko, we turn east and then north into the White River Narrows Archaeological District on a dirt road that traces portions of the old highway right of way. Here, early people scratched symbols onto stone, turning outcrops of pale rhyolite into art galleries that would outlast even the ice age river that once flowed there.
In a few places, the ancient drawings have since been scratched over with graffiti or blasted with guns.
The richest concentration is at a place called the Amphitheater, just down an embankment from state Route 318, where a thick band of petroglyphs march in a line across the flat expanse of rock. As we puzzle over their meaning, a semi rumbles past on the highway behind us, the word "Navajo" printed in bright orange letters across its trailer.
A MONUMENTAL IDEA
The White House is said to be considering executive action under the 1906 Antiquities Act to make this part of a national monument, a move that would ban oil and gas exploration, wind and solar farms, water exportation and other development, including a potential rail corridor for nuclear waste shipments to Yucca Mountain.
"We're hopeful, so we say 'when,' not 'if,' " Boone says of the possible presidential action.
The idea has divided Nevada's congressional delegation, with Democrats encouraging the president to act and Republicans opposing the creation of new monuments without legislative approval — something this Congress is unlikely to give.
The area now being considered is about 100,000 acres smaller than what U.S. Sen. Harry Reid, D-Nev., proposed in his original monument bill, but it's still plenty big. It takes in a portion of Lincoln and Nye counties that's larger than Rhode Island yet home to fewer people than you might see at a busy Starbucks. At its heart are Coal and Garden valleys, two shallow bowls of scrub brush covering at least 300 square miles each.
Boone directs us there on a dirt road that angles northwest from the highway and through a low pass in the Seaman Mountains.
Coal Valley is vast and empty and dotted with cattle. A few muddy ponds hint at recent rain.
The cows near the road stare at us intently, then bolt when someone gets out of the Jeep to take their picture.
A pair of golden eagles circle overhead, harassed by ravens.
We train our binoculars on a black speck and a plume of dust at the far side of the valley that turns out to be a person on an all-terrain vehicle riding along behind a group of running cows. Boone says the ranchers he's talked to in the area seem to back the monument, so long as it doesn't keep them from doing what they've always done.
The monument's advocates insist the move will protect two of the last unspoiled basins in the entire Great Basin without disrupting the lives of those who cherish and depend on them. Ranchers would still get to ranch. The military would still get to train. Tourists would still get to tour.
Opponents argue the land is already well protected, both by its own geography and by existing federal management. Permanently locking away all 700,000 acres from any future development will make things worse for a pair of rural counties where all but a fraction of the land is already under federal control, they say.
LONESOME IN THE CITY
We cross from Coal to Garden Valley through Water Gap, a break in the Golden Gate Range where a small wash the color of chocolate milk rushes under the road through three oversized pipes. Despite the gap's name, Boone says this is the first time he has seen water moving through it.
A nearby hill offers an elevated view of Heizer's home and the "City" behind it. But even through binoculars, it's hard to make much sense of what we see. We get only a hint of Heizer's meticulously engineered concrete sculptures — think Mayan by way of Mars — which he has arrayed at each end of a long plaza lined with trenches and carefully groomed mounds of gravel.
The famously reclusive artist, now 70, is often described as difficult, even cruel, but Heizer was nothing but cordial and accommodating during the tour he granted earlier this year, Boone says.
He thinks Heizer's creation could be finished and ready to welcome its first visitors within the next few years. But for now, this "City" is not open to tourists. A sign near the metal gate at the edge of Heizer's property warns that trespassers will be "immediately reported to the Lincoln County Sheriff's Department for arrest and prosecution."
We head south, away from "City," on a network of dirt roads that traverse the valley. As big as it is, Heizer's work vanished quickly in the distance, swallowed whole by the far bigger bigness of land and sky.
Boone says Garden Valley is generally greener than Coal and grazed mostly by sheep, though we don't see any on this day. Instead, a lone pronghorn antelope bounds across the road in front of us.
Dark clouds drape gray curtains of rain over the Quinn Canyon Range to the west and the taller, snowcapped Grant Range to the north.
This landscape is typical of what geologists know as the Basin and Range province: narrow mountain blocks bracketed by long north-south valleys formed as the Earth's crust was stretched and broken by extensional faults. The province extends north into Idaho and Oregon and south into Mexico, but nowhere is it more pronounced and uniform than from Utah's Wasatch Front to the Sierra Nevada.
Boone says parks have already been established for most of the major habitat types found in North America, particularly those considered iconic in one state or another. The one that's missing is ours.
"The basin and range ecosystem is Nevada, and yet nowhere do we have basin and range protected within the National Conservation System," he says. "This sort of fills in a gap."
But is that reason enough to carve out a massive new monument? Even some conservationists candidly acknowledge that there are other places in the region more deserving of designation, chief among them the Gold Butte area in northeastern Clark County.
Boone doesn't consider it a choice of one over the other. He remains hopeful that Basin and Range will win President Barack Obama's signature, and Gold Butte will, too.
EARLIER ARTISTS
Our tour ends with a trip over Mount Irish on a narrow, rocky path through pinyon and juniper.
From there, the road descends past the abandoned town of Logan into the Mount Irish Archaeological District, a 640-acre collection of cliffs and boulders used for centuries by hunter-gatherers who marked their passage with thousands of petroglyphs.
Boone says no one alive today really knows what the symbols mean. All we know is they've been there a long time, and they're out there still.
Contact Henry Brean at hbrean@reviewjournal.com or 702-383-0350. Find him on Twitter: @Refried Brean
MONUMENT MAP
See a map of the area proposed for protection as a national monument.